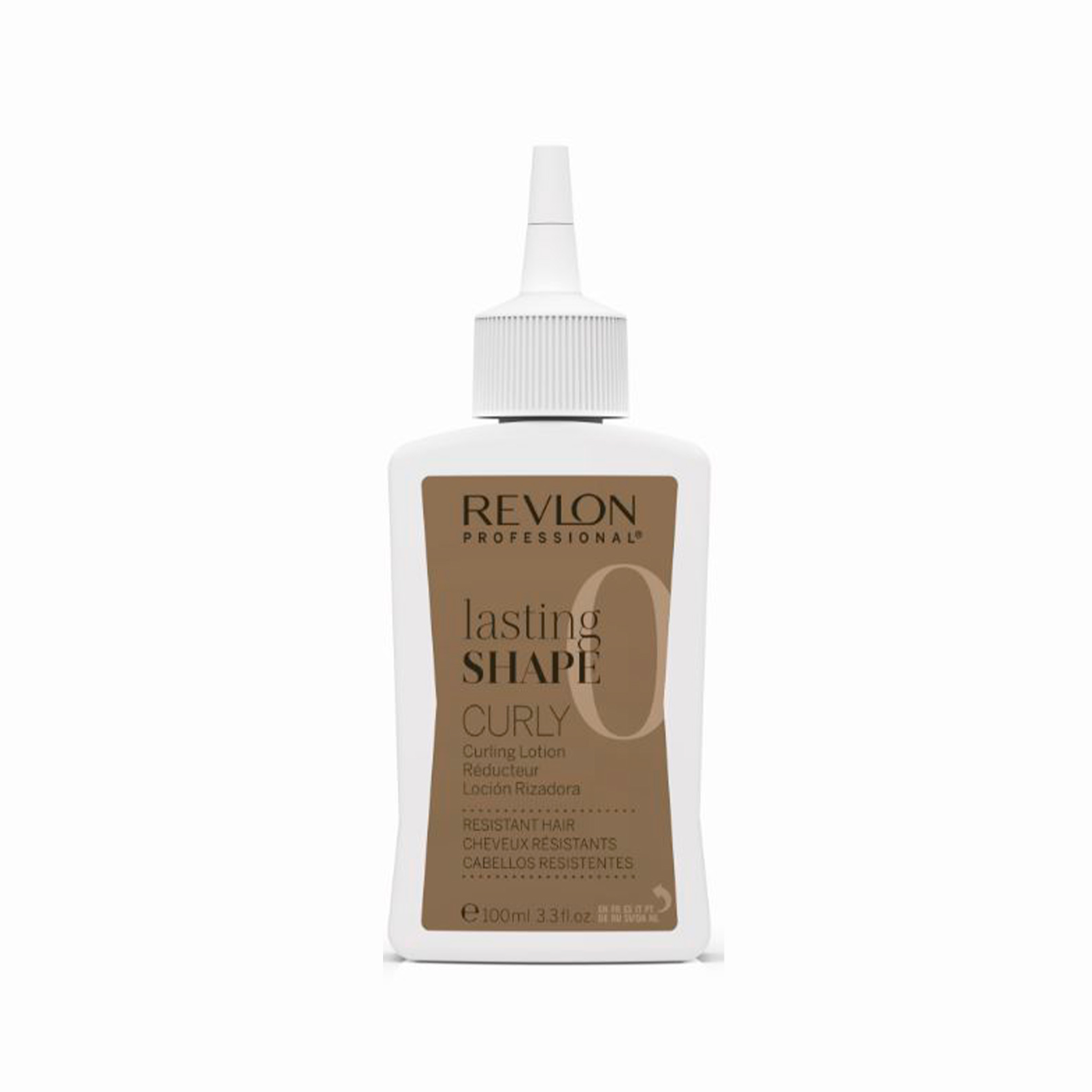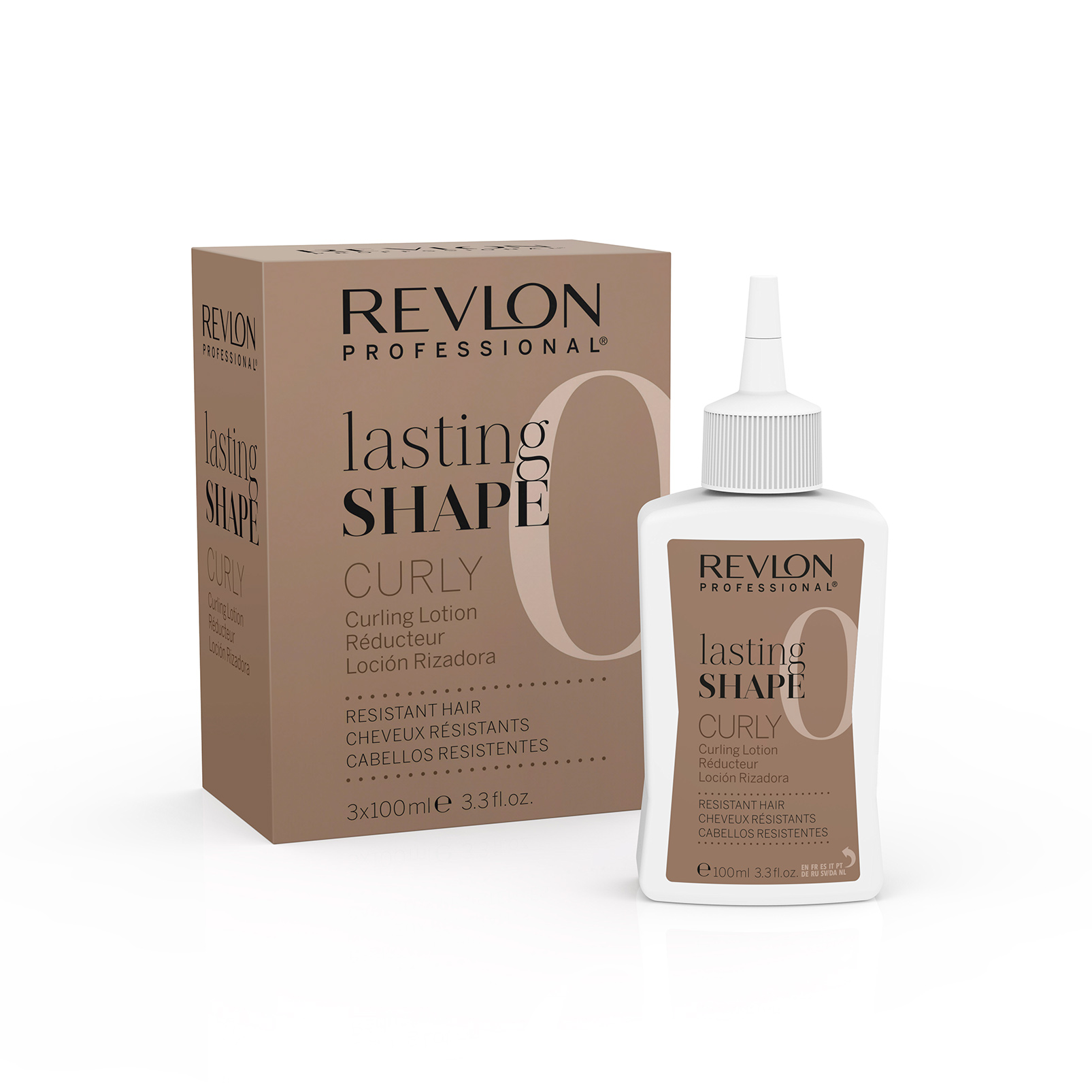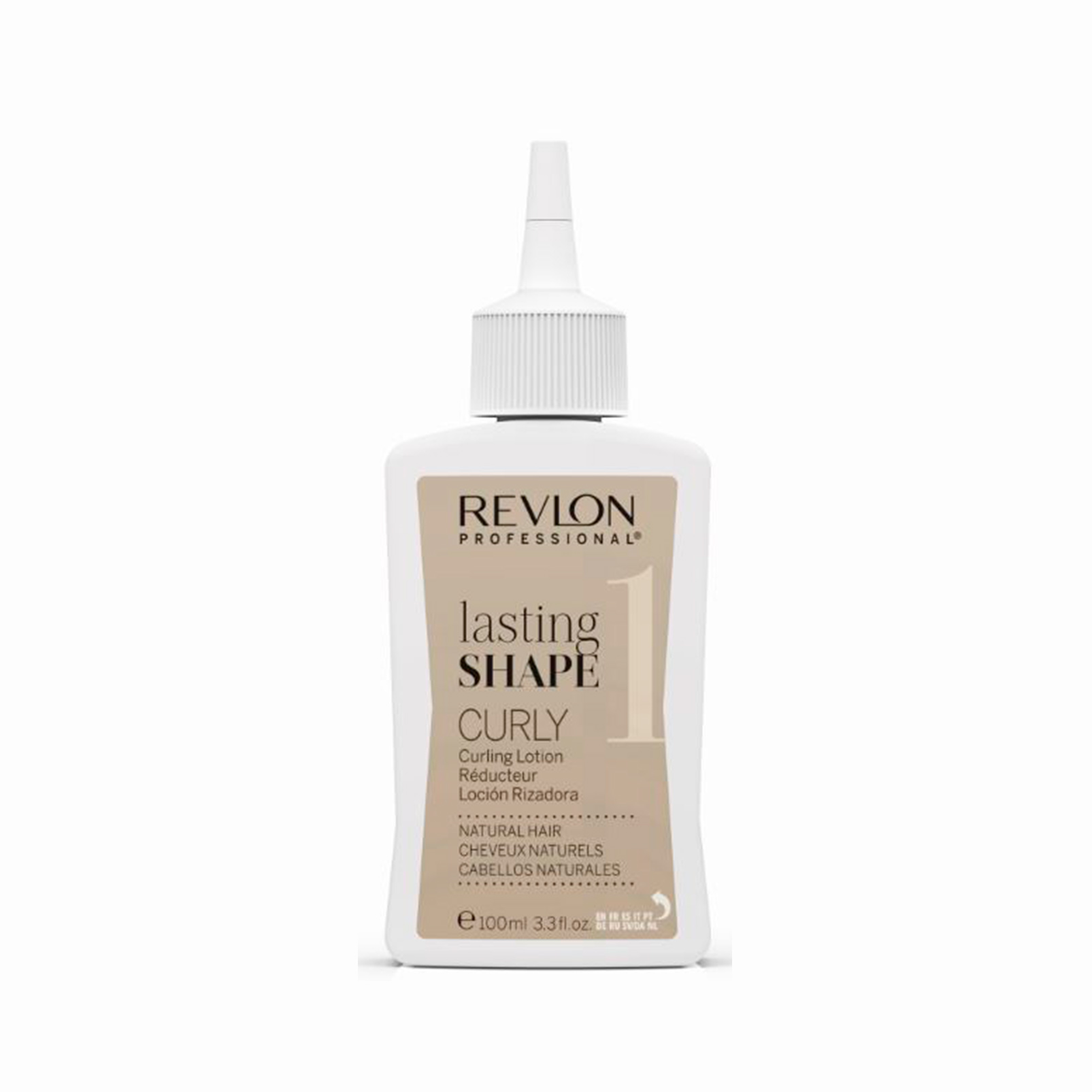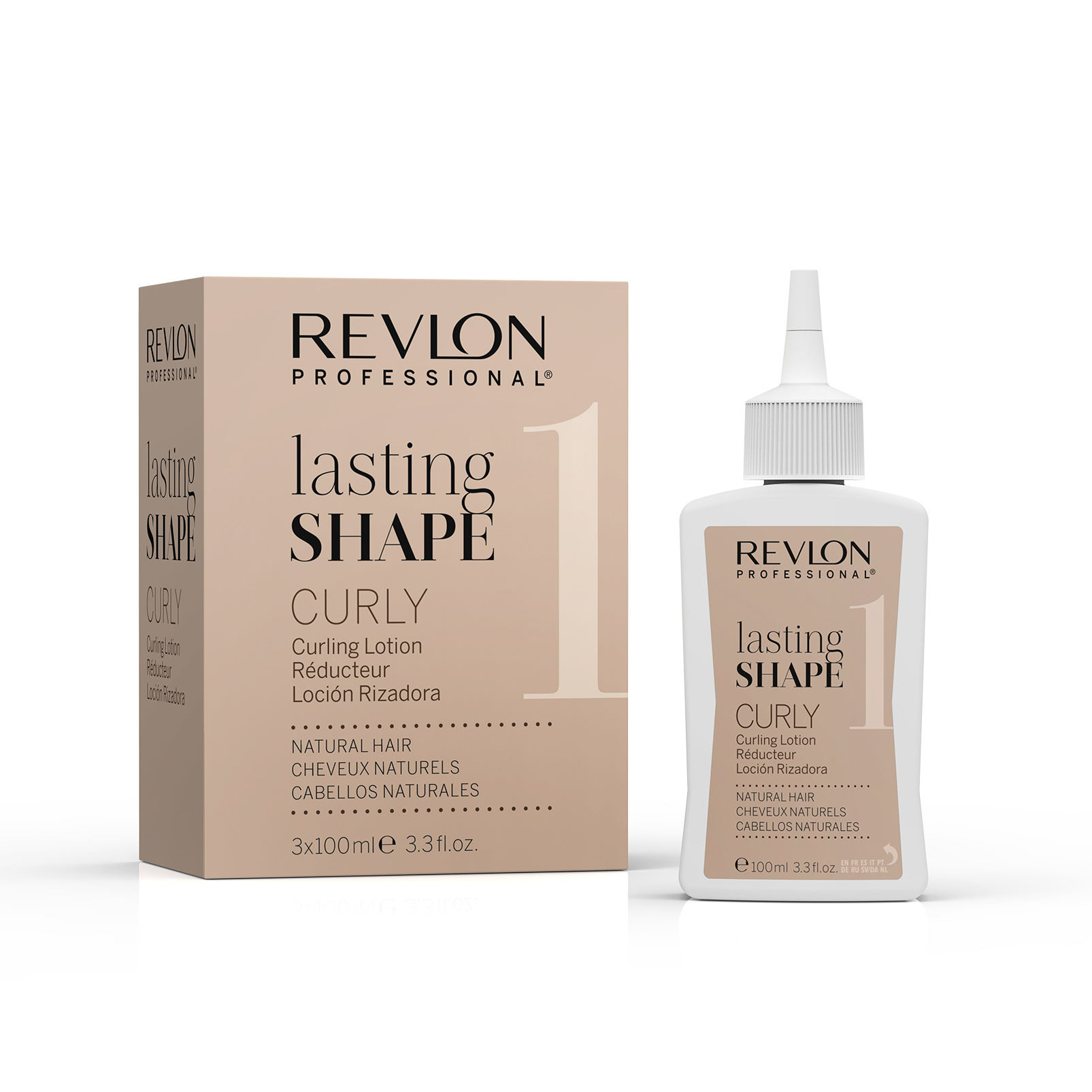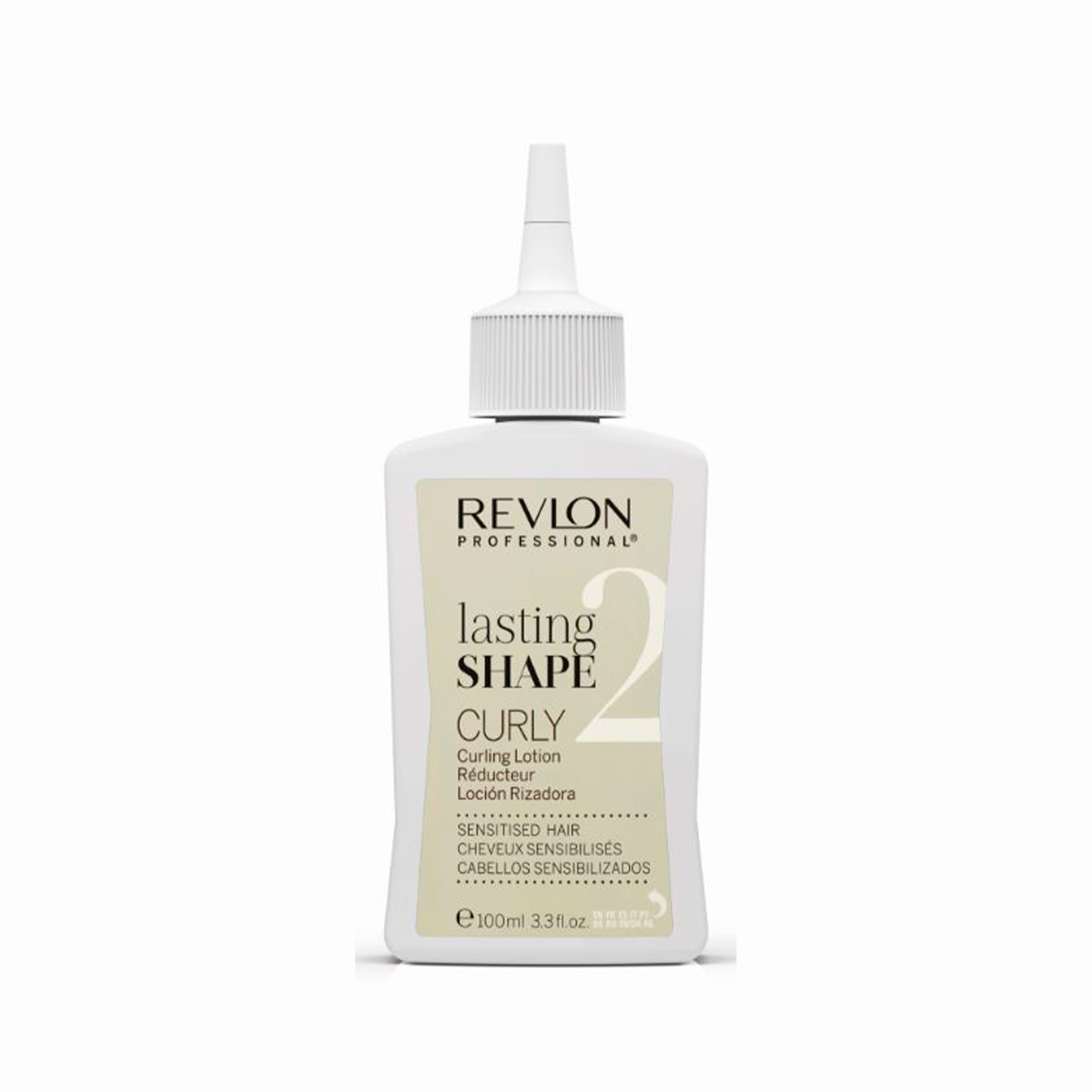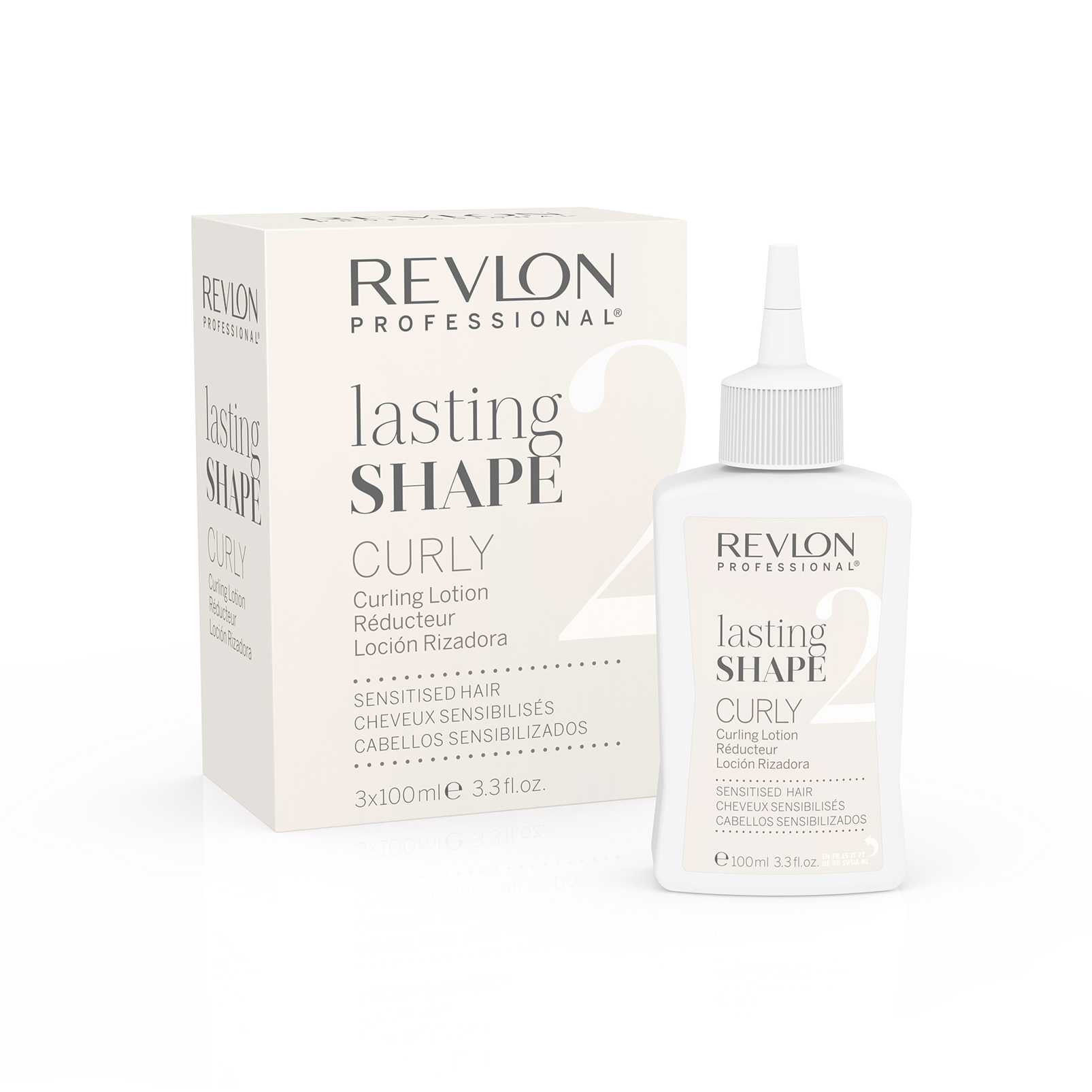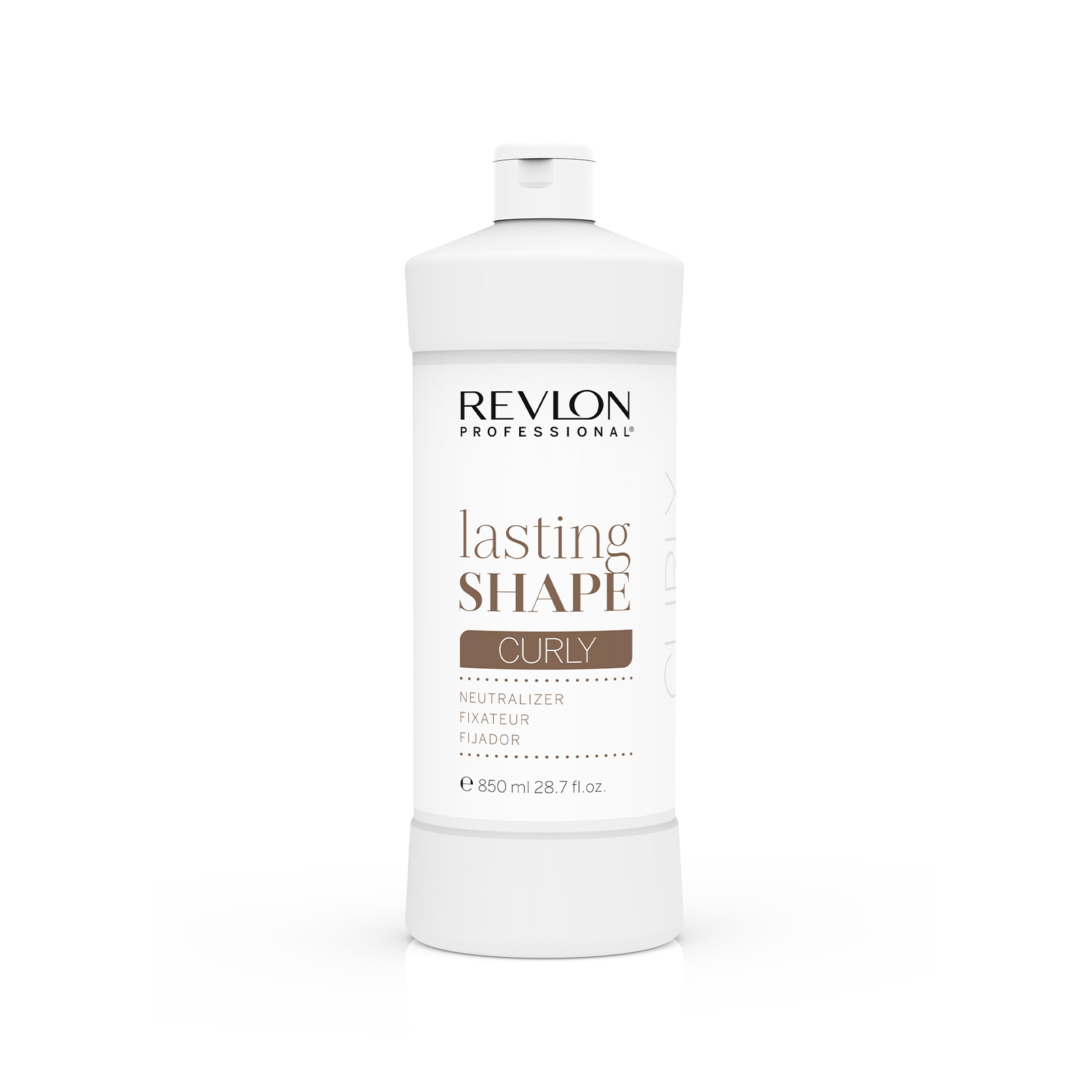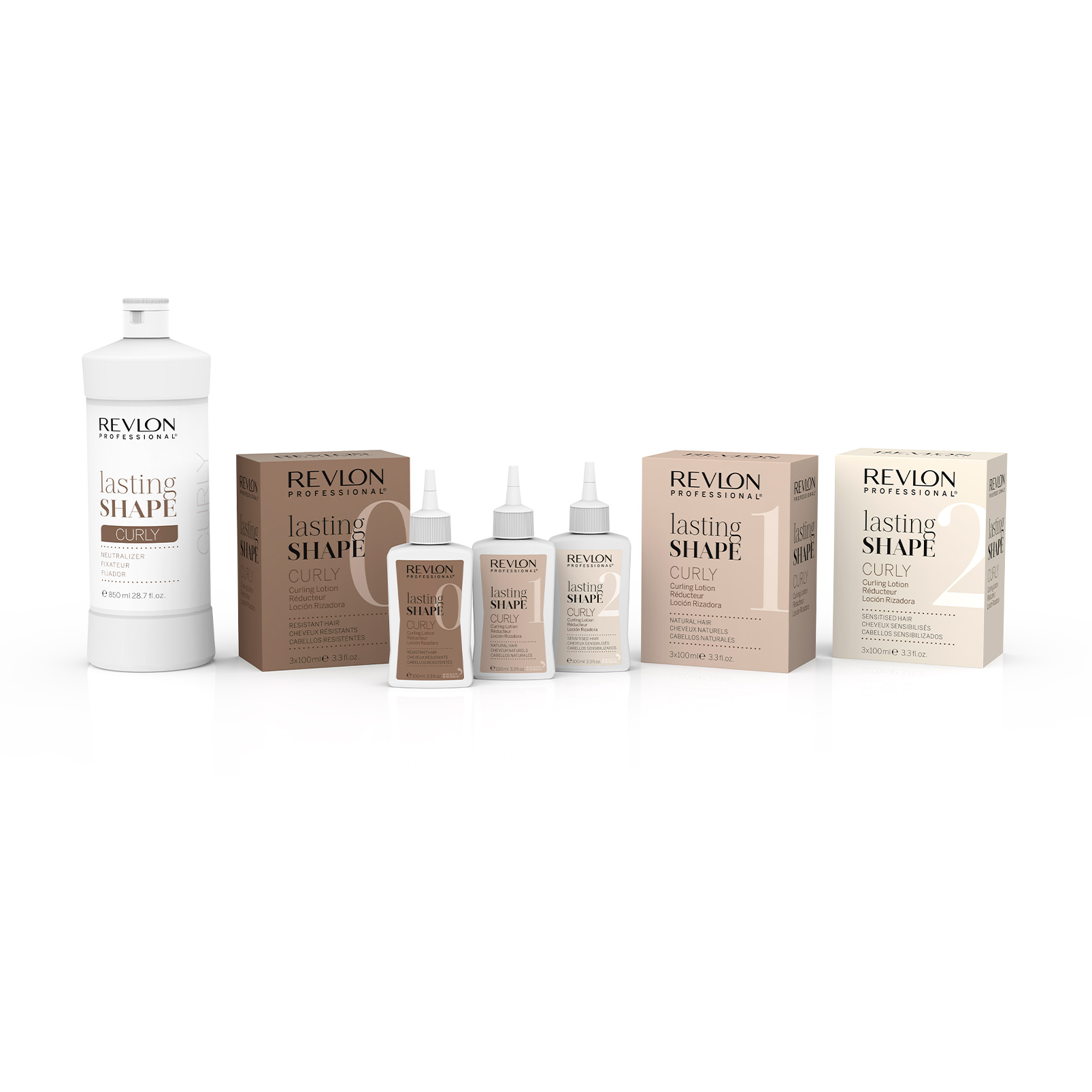 Liquid
Revlon LASTING SHAPE™ CURLY provides long-lasting curls, waves or volume for all hair lengths.
3 types of curling hair lotions according to each client's hair type. Its liquid formula makes application easy and ensures it impregnates the hair completely.
1 Neutralizing lotion that allows the hair's new shape to be defined and fixed for longer. In addition, it provides the hair with the care and conditioning it needs after the service.
Who is it for?
Stylists that need volumizing lotion for hair to change their client's current straight or frizz-prone hair to achieve long-lasting volume, curls and discipline.
Key benefits
Defined curls
Elasticity
Volume
Frizz Control
Visible shine
Silky touch
Long-lasting results
Some products may not be available in all markets. Contact your sales rep for more info.
- A highly versatile product that allows the stylist to create a wide range of long-lasting curl and wave treatments for hair of any length

- Specifically formulated to maintain a satisfactory balance between achieving the desired results and the health and integrity of the hair fiber

- The Lasting Shape Curly Kera-Q Curly Hair Care System in the formulation is designed to protect the hair fiber and improve its condition

- The proportions of the reducing agents in all three strengths are carefully designed to control the reduction of disulfide bonds and avoid an extreme reaction

- The hair fiber is effectively reshaped thanks to the combination of reducing and alkaline agents in the Curling Lotions and the oxidizing ingredients in the Neutralizing Lotion

- Available in 3 strengths depending on hair type and condition to ensure the best specific care for each client

KERA-Q SYSTEM CURLY

A combination of keratin amino acids and conditioning agents that helps to protect hair and reduce breakage.

Curly Lotion: 3x 100ml
Neutralizing Lotion: 850ml

-Keratin amino acids
-Conditioning agents

Please note that ingredient may vary from time to time. Refer to the ingredient list on the product package for the most updated list.