COLOR MATTERS. GIVE IT THE CARE IT DESERVES.
All the benefits of a sulfate-free conditioning shampoo together with outstanding color protection. Revlonissimo™ 45 Days range for color-treated hair helps to replenish pigments in the hair fiber to compensate the gradual color loss caused by washing, protecting your color at home until the next color service.
Available in four variations: Golden Blondes, Brave, Intense Coppers, and Stunning Highlights.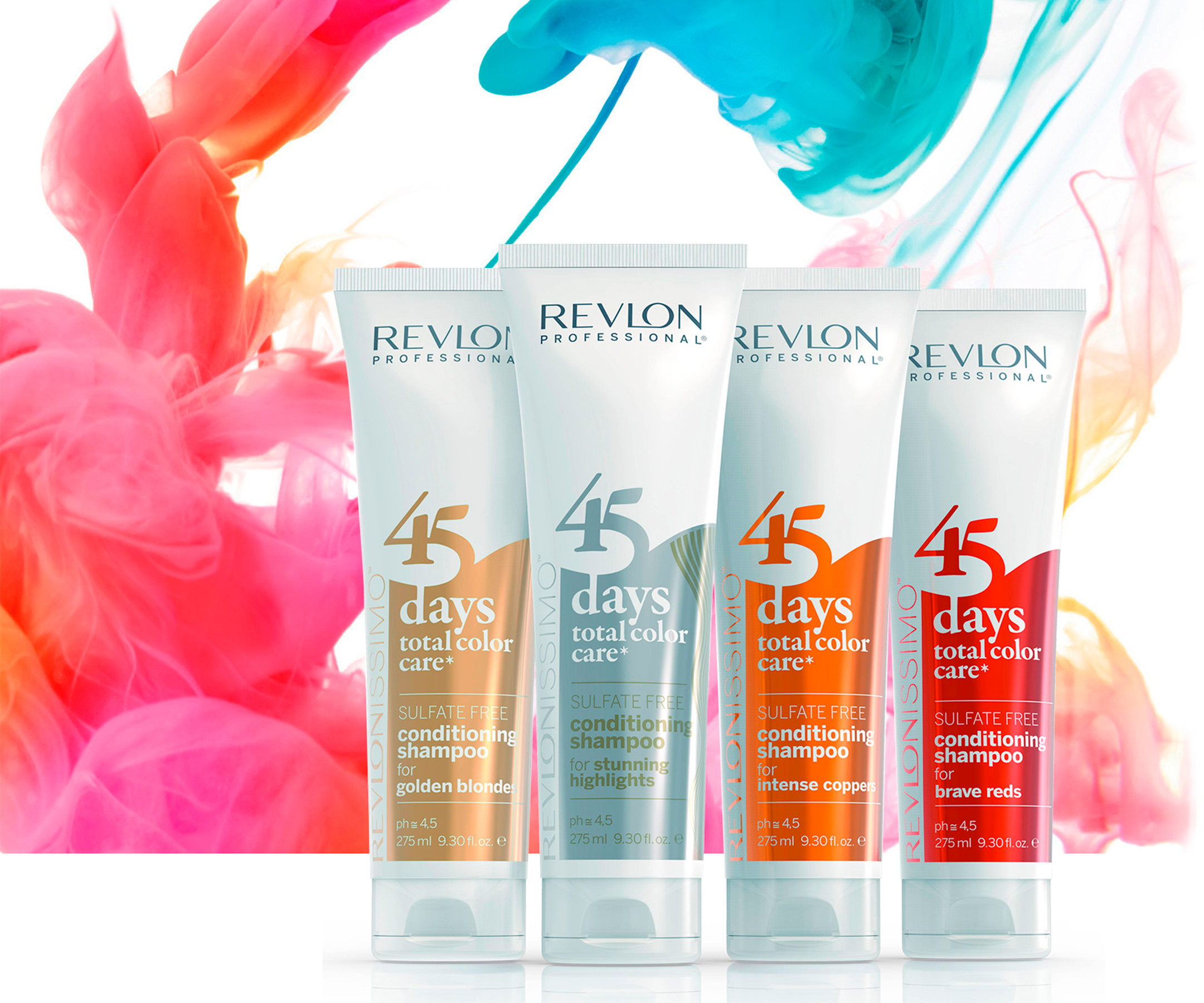 ANTI HAIR LOSS
Hair loss affects men and women alike and can appear at any point in your life. It is often related to both internal and external factors that tend to become more pronounced as we age.
Hair loses its vitality and either stops growing or becomes thin and fragile, losing its elasticity and shine until it eventually falls out.
AQUAMARIS COMPLEX
Rhodophycea algae
+ Oligo elements
+ Fucus-actin
CLINICAL TEST FOR REVITALIZING LOTION
Significant increase in density in only 2 months.
41,2% Reduction in loss of hair when washing.
CONSUMER TEST FOR REVITALIZING TONING
85% Say their hair is revitalized
82% Say their hair seems younger
82% Say their hair is more manageable
73% Feel a sensation of freshness
89% Say the product is quick absorbed
*Consumer Test in 100 subjects.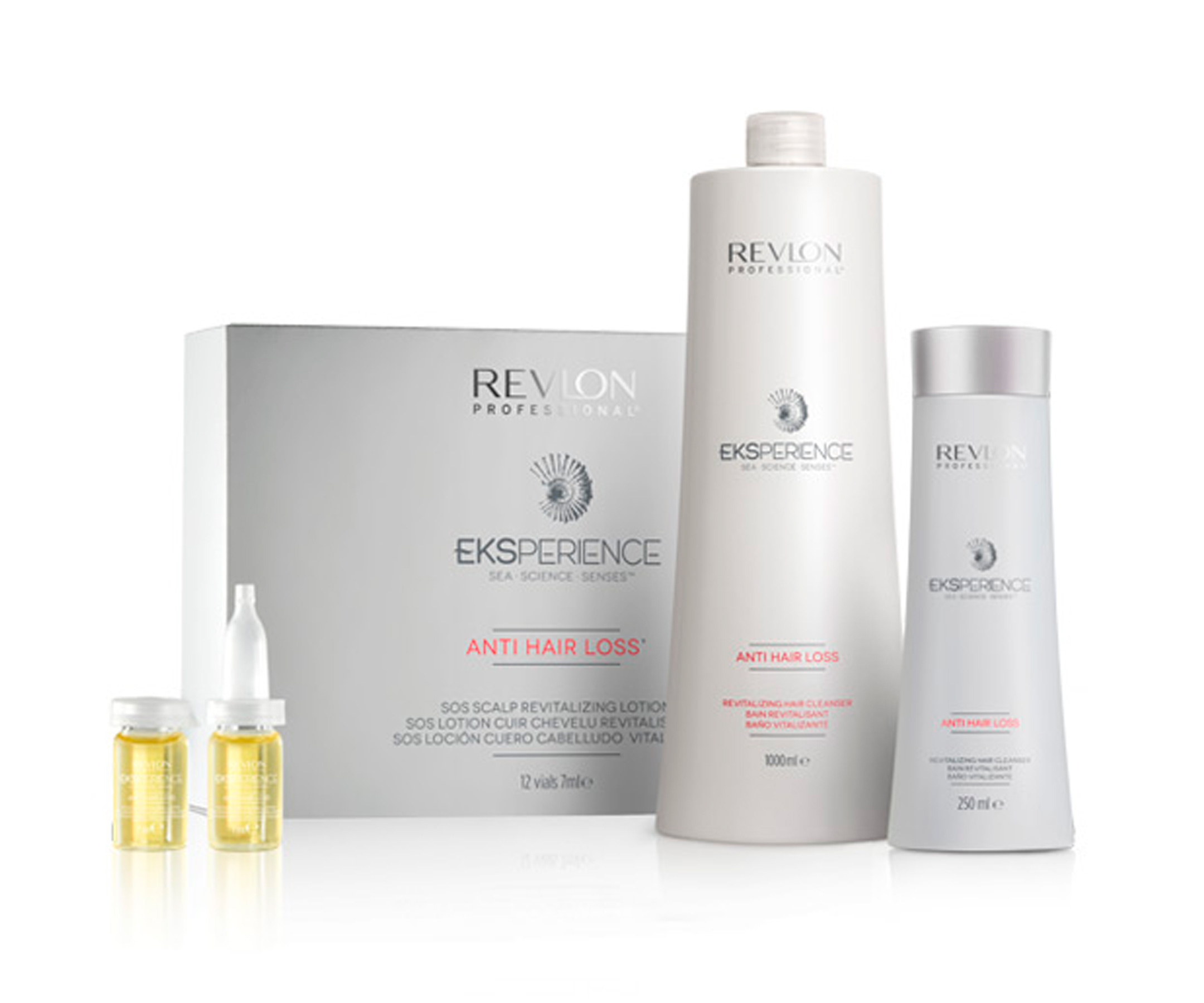 RE/START™ BALANCE
Offers targeted solutions for specific scalp needs.
Proven Skincare Ingredients: balance scalp microbiome.
Prevent: helps to reduce and prevent dandruff.
Hyalucomplex: helps to reduce scalp dryness.
Kaolin: acts as a face clay to absorb scalp oils.
Biopeptide: fortifies hair structure, revitalizes brittle hair and moisturizes the scalp and hair.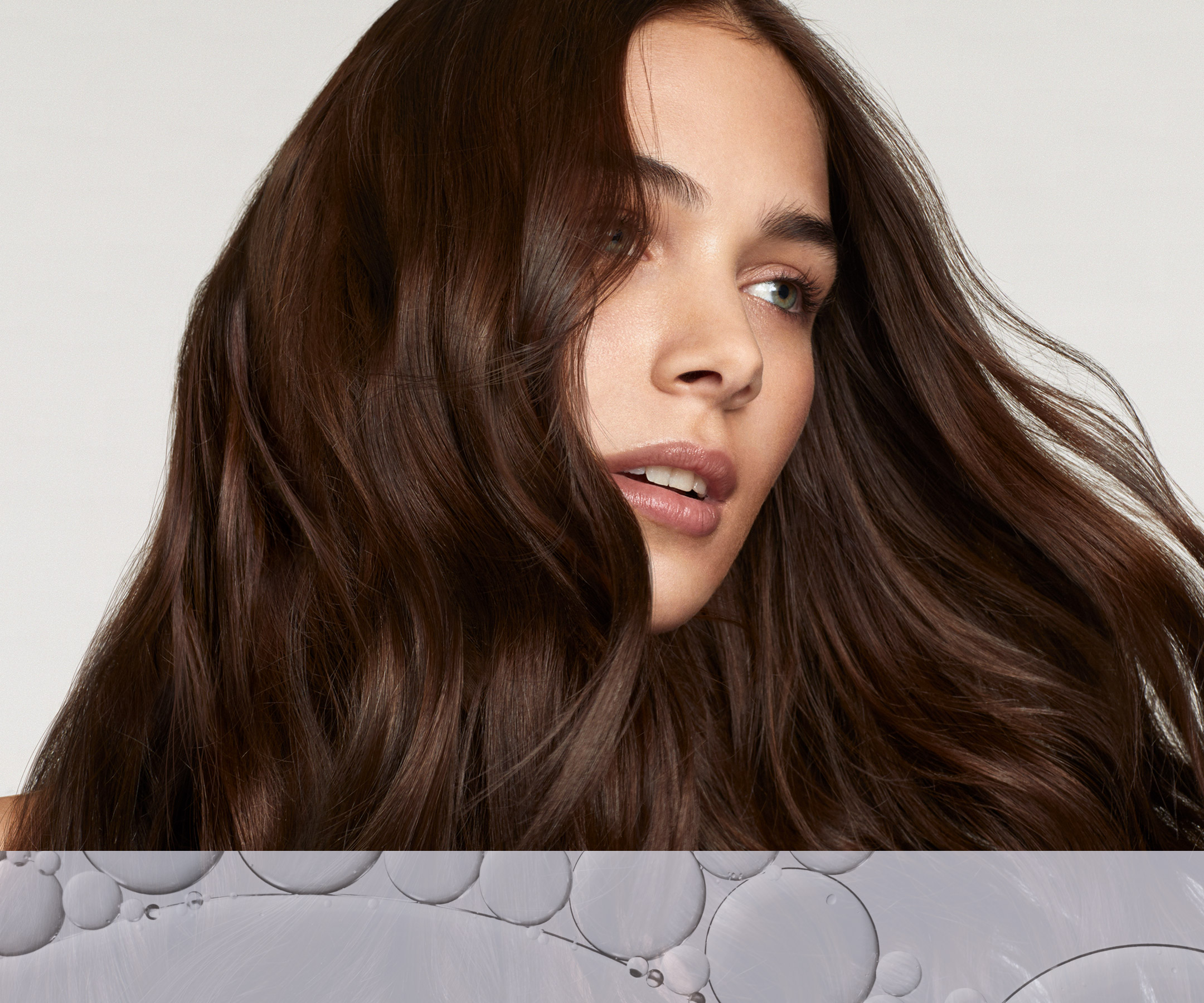 BLONDES
Upgrade your lightening services with our brand new MAGNET™ BLONDES line: the ultimate lightening range to achieve the boldest blond looks. Because when it comes to lightening, it doesn't matter where you start, but how far you can go without compromising your customer's hair. In this sense, high-performance, reliable options are non-negotiable and that is what we deliver.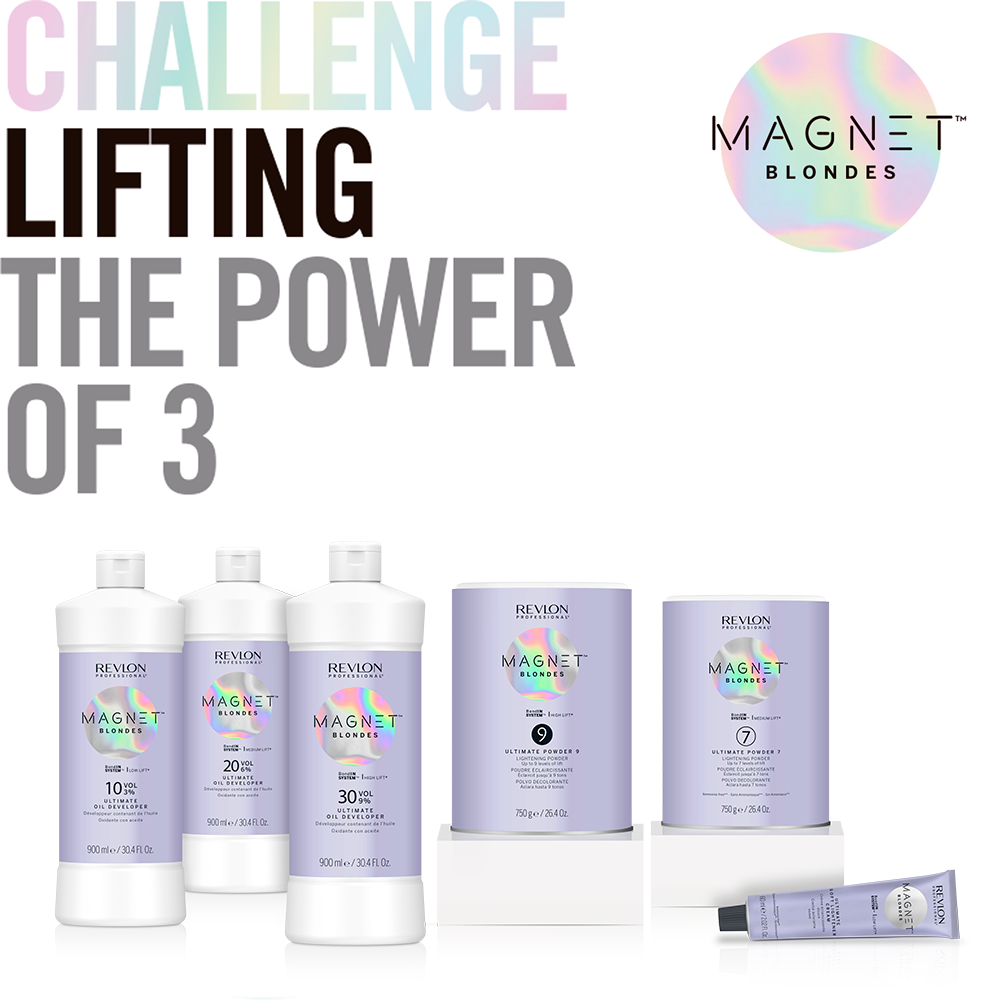 BOOST
Boost is a range of highly-effective formulas designed as a powerful complement to hair beauty treatments.
The original multi-tasking Boost products, Multivitamin Cocktail and Phase 0 Scalp Prep, are ideal for use at home or in the salon, on their own or in combination with other products.
These products are formulated to deep clean the scalp and provide the hair and scalp with a rich cocktail of vitamins developed to boost hair strength.
The innovative Booster Dose System, available in four need-specific formulas, complements this versatility by providing intensive action as part of salon-exclusive treatments in order to tailor each hair treatment to perfection.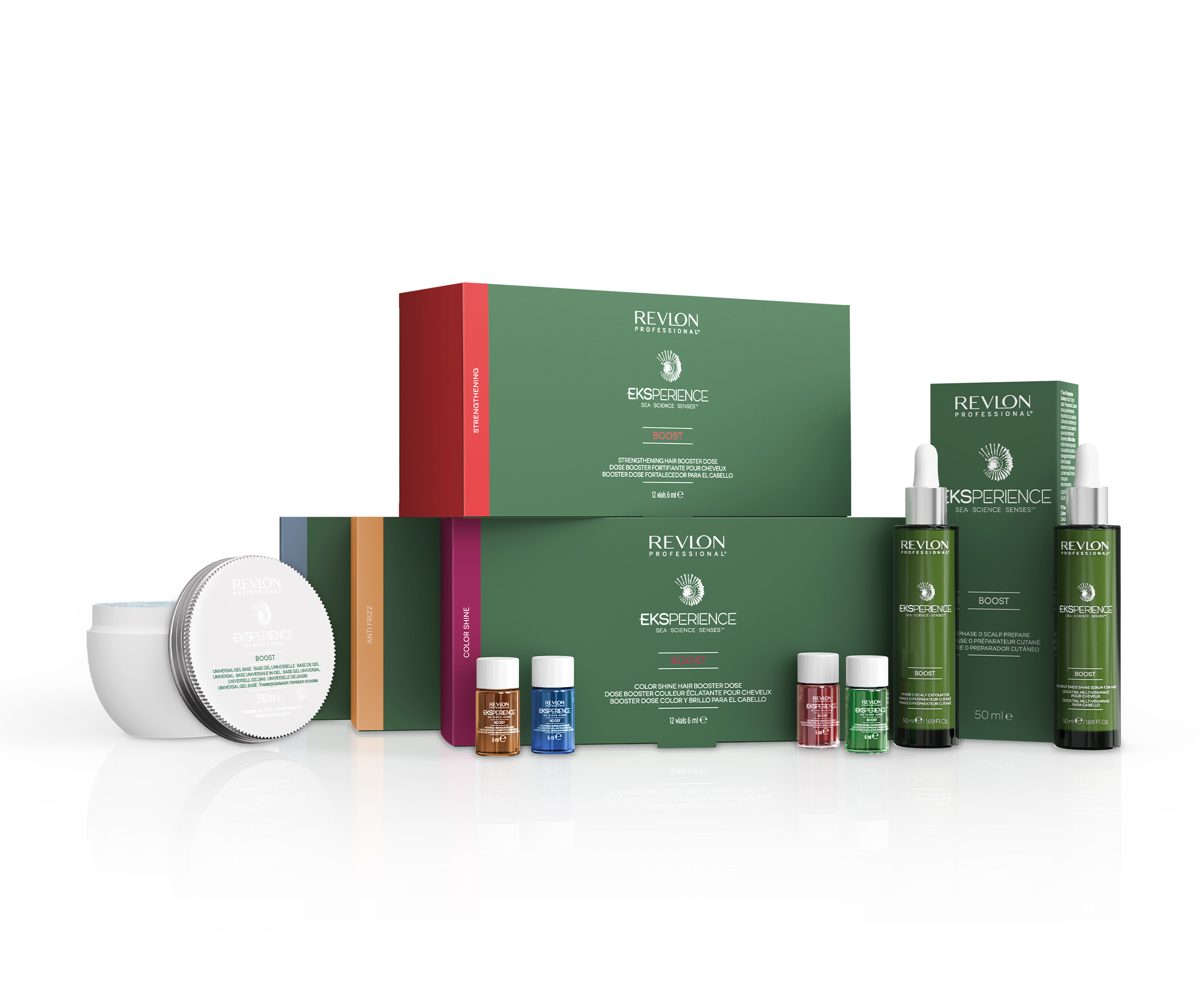 BOOST YOUR CREATIVE SIDE AND EMBRACE ARTISTIC FREEDOM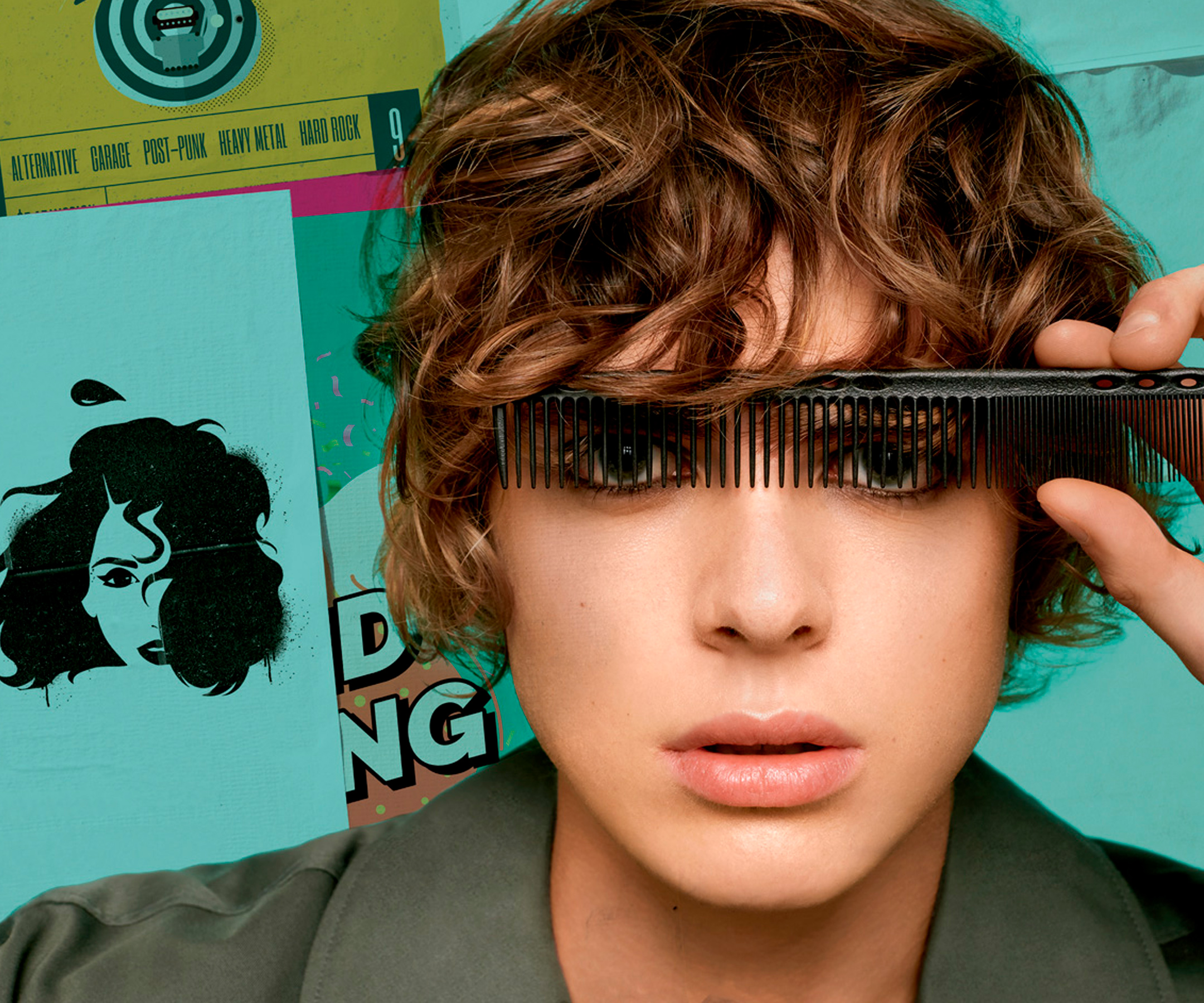 THE COLOR TECHNOLOGYCOLOR AT THE SERVICE OF YOUR ART WORK
THE COLOR TECHNOLOGY. Our exclusive blend of primary and secondary micro pigments combined with aloe vera.
Developed to deliver accurate color calibration and care benefits, it diffuses into the 3 levels of the hair fiber, creating vibrant, high-intensity shades and leaving the hair shiny and silky.
Chromatic Advanced Results Tech-System is an exclusive blend of primary and secondary micro pigments combined with aloe vera that diffuses into the 3 levels of the hair fiber creating vibrant, high-intensity shades.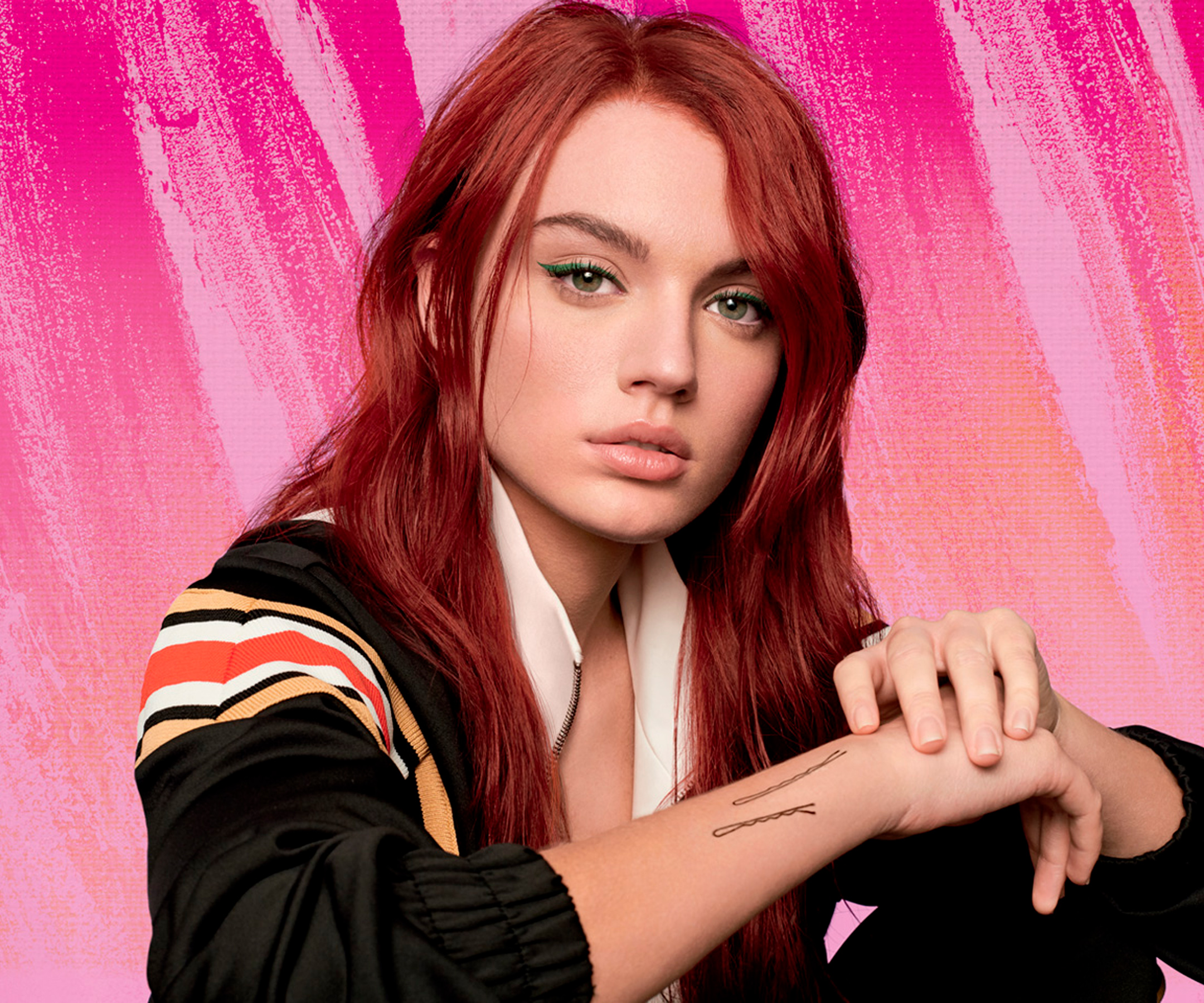 RE/START™ COLOR
Shields colored hair against external aggressors for radiant, long-lasting color.
Proven Skincare Ingredients: balance scalp microbiome.
Natural Açaí Extract: antioxidant agent.
Porosity Equalizers: homogeneous hair color results.
Anti-Fading Agents: protects hair color.
External Aggressors Shield: protects. immediately.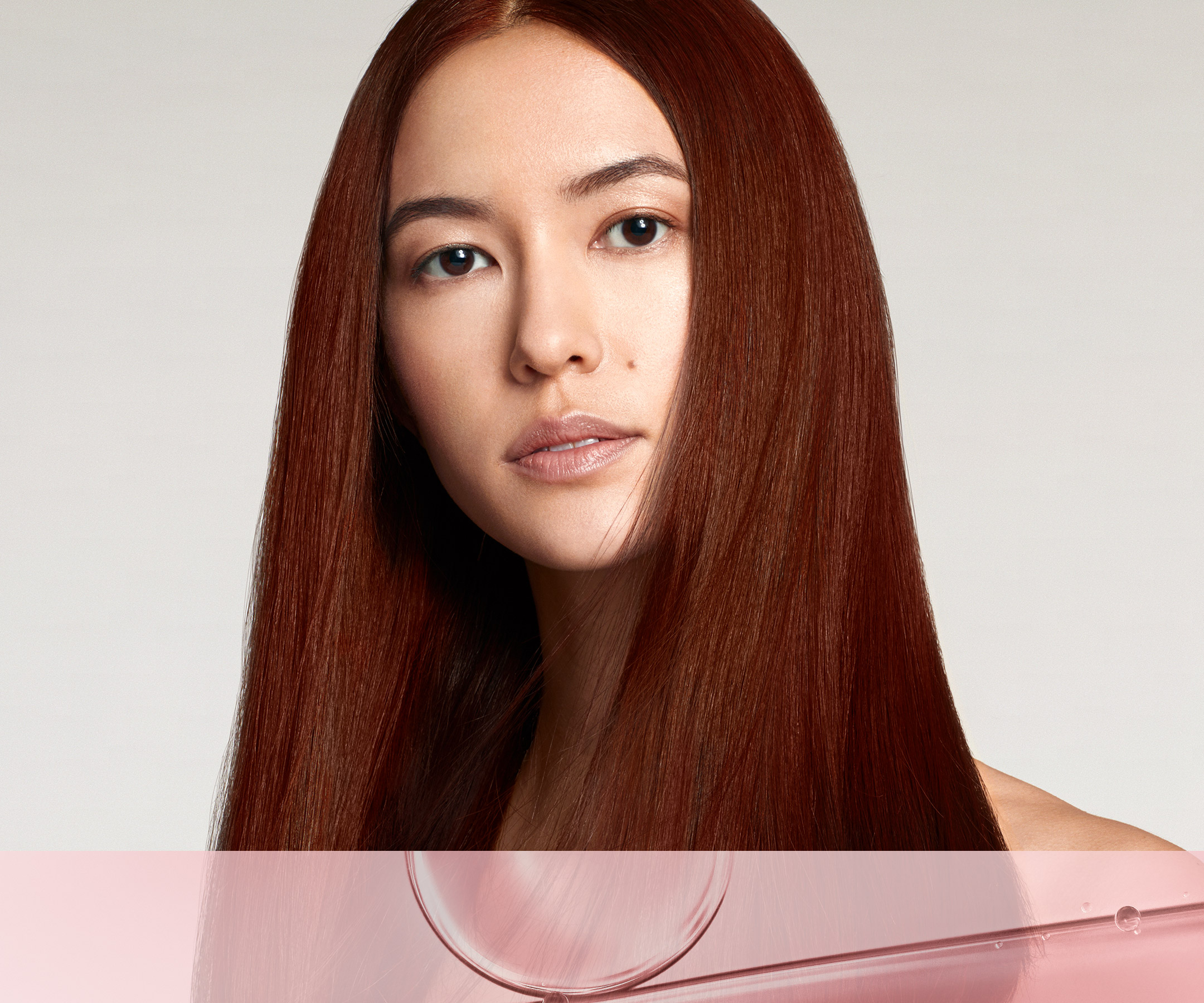 COLOR EXCEL BY REVLONISSMO™.
COLOR EXCEL GLOSS BY REVLONISSIMO™.
Gloss is your new color.
Your best toning option after any type of lightening service to treat and color hair gently, providing glimmers of light with zero lift.
Acid technology.
11 shades.
COLOR EXCEL BY REVLONISSMO™.
Shine is the new color.
Provides versatile tone-on-tone to enhance natural bases or create subtle but visibles changes of color.
With cotton extract.
56 shades.
* Formulated without adding ammonia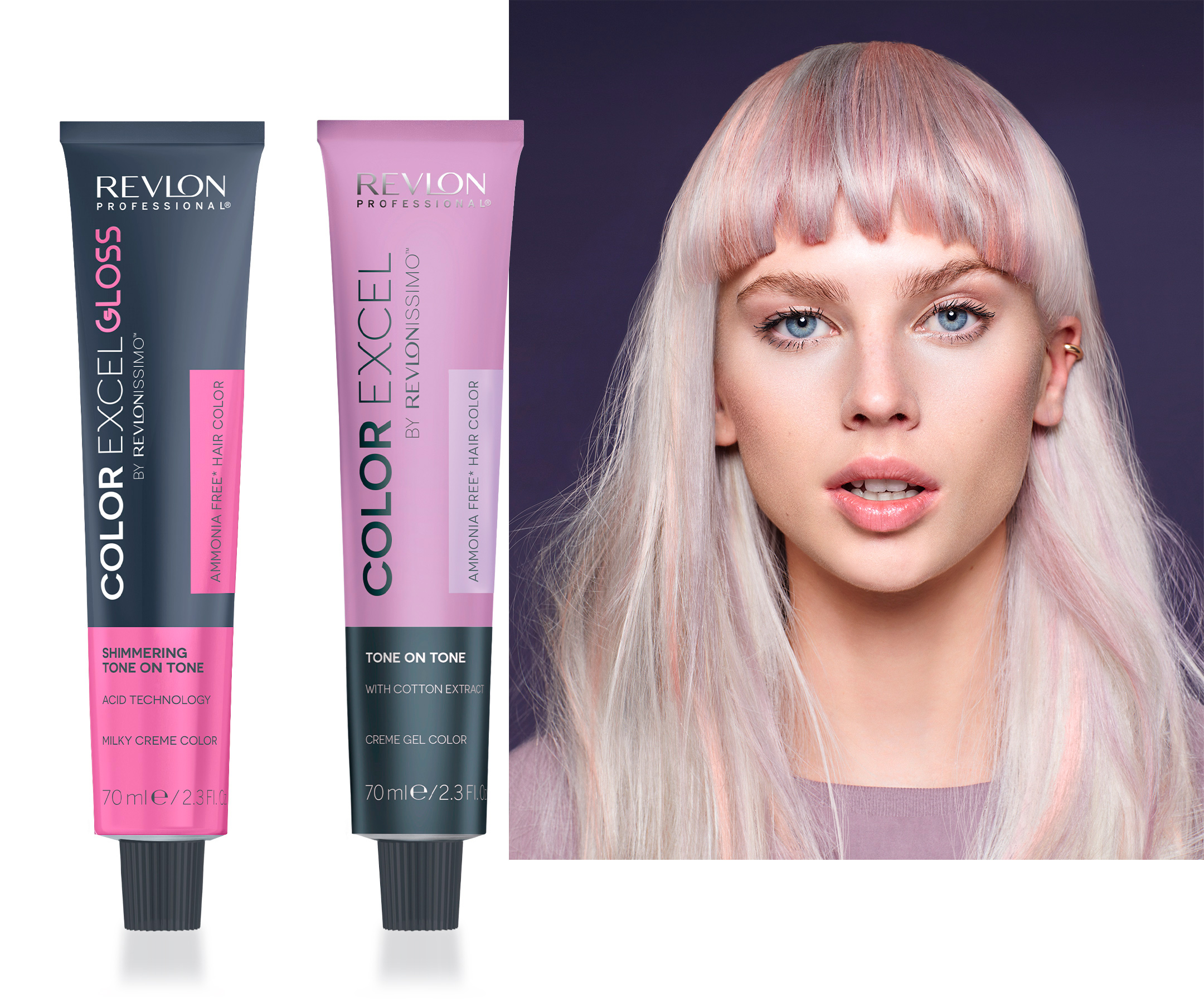 COLOR PROTECTION
Colored hair requires targeted treatment to reduce color fading and maintain color intensity for extended periods of time.
Eksperience™ Color Protection is a range for colored and treated hair that creates a protective barrier to protect color for longer.
AQUAMARIS COMPLEX
Porphyra umbilicalis algae
+ Oligo-elements
+ Fucus actin
SPECIFIC ALGAE & INGREDIENTS IN THE PRODUCT RANGE
Porphyra umbilicalis algae
Fucus vesiculosus algae
Glycerin
Provides elasticity and increases the hair's water reserves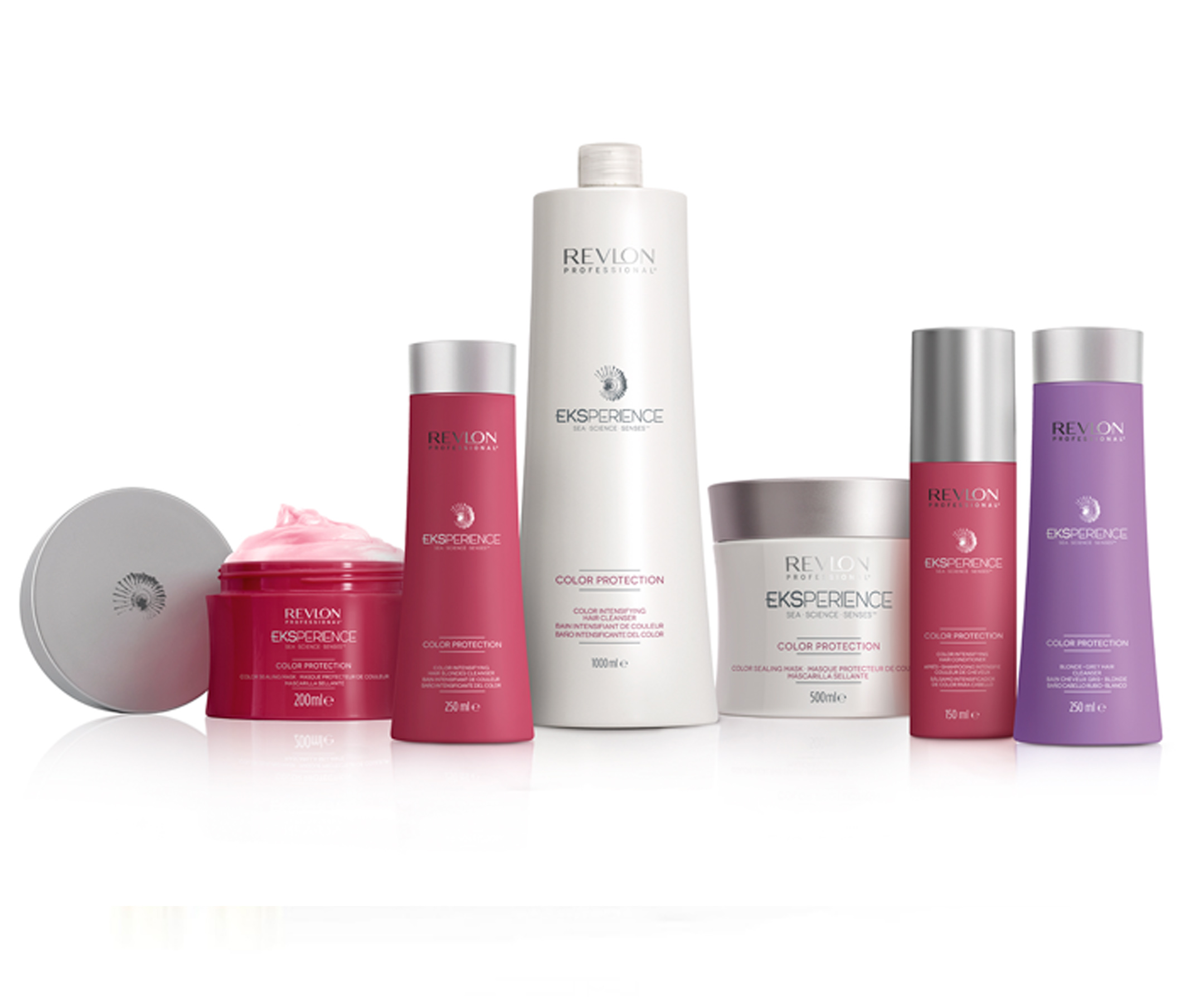 REVLONISSIMO COLOR SUBLIME
™
NATURE INSPIRED, CLEAN, VEGAN.
Elevate your color service with Revlonissimo Color Sublime™.
0% ammonia, 100% professional color & care results through vegan, natural and organic ingredients.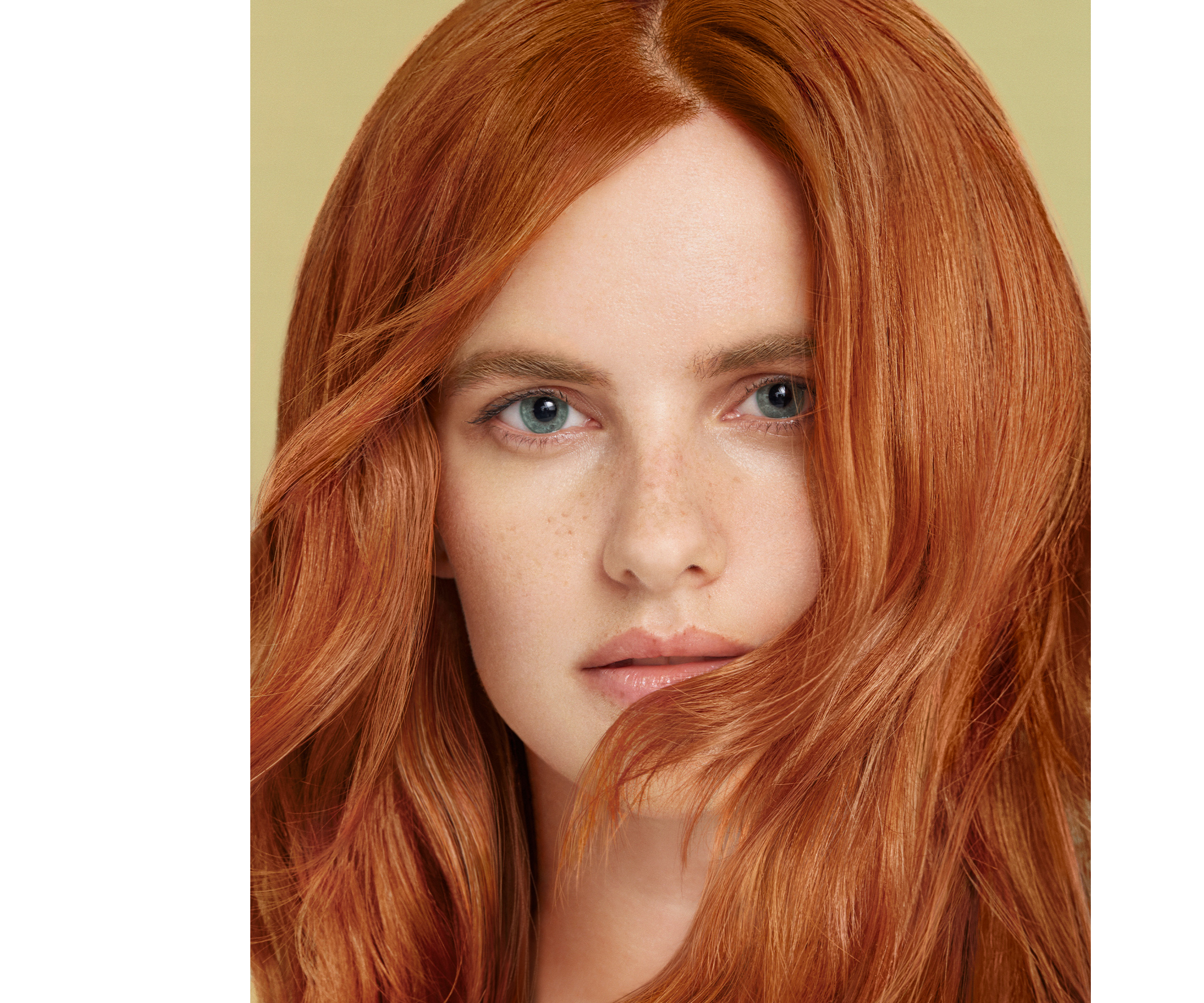 WELCOME TO A NEW CLEAN BEAUTY ERA.
Inspired by nature, the new Revlonissimo Color Sublime™ is vegan, clean and uses ingredients of natural origin in a transparent way to deliver professional, deep color, respecting hair structure for a beautiful, long-lasting color that is full of life.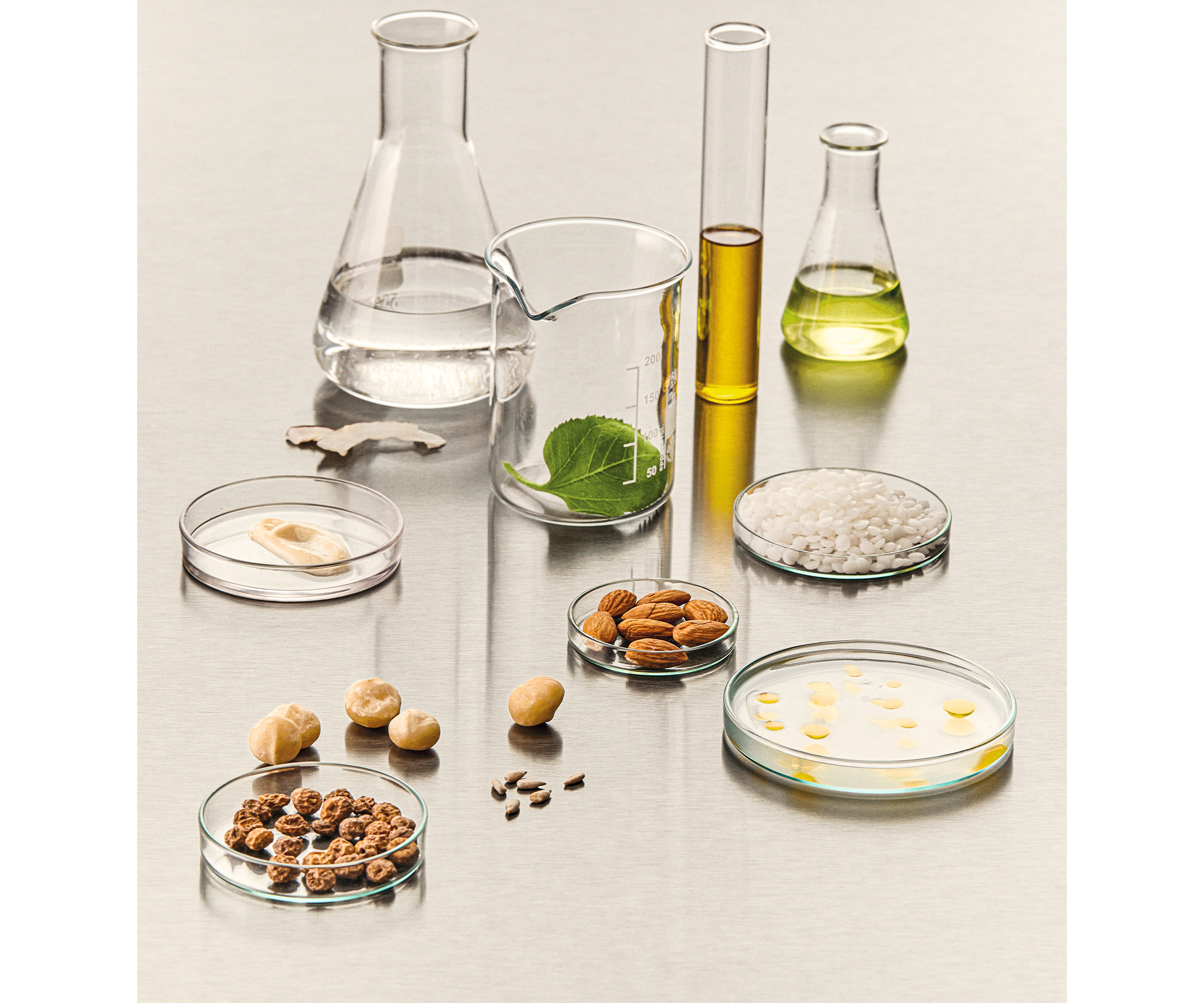 Exclusive dual action vegan color system.
Our new approach to hair color led scientists to develop the Dual Action Vegan Color System.
This technology represents the perfect balance between science and nature by delivering impactful professional color by means of vegan and organic1 cold-pressed oils for 2x stronger hair2.
1 Coconut and Sunflower oil.
2 vs formula without conditioner system.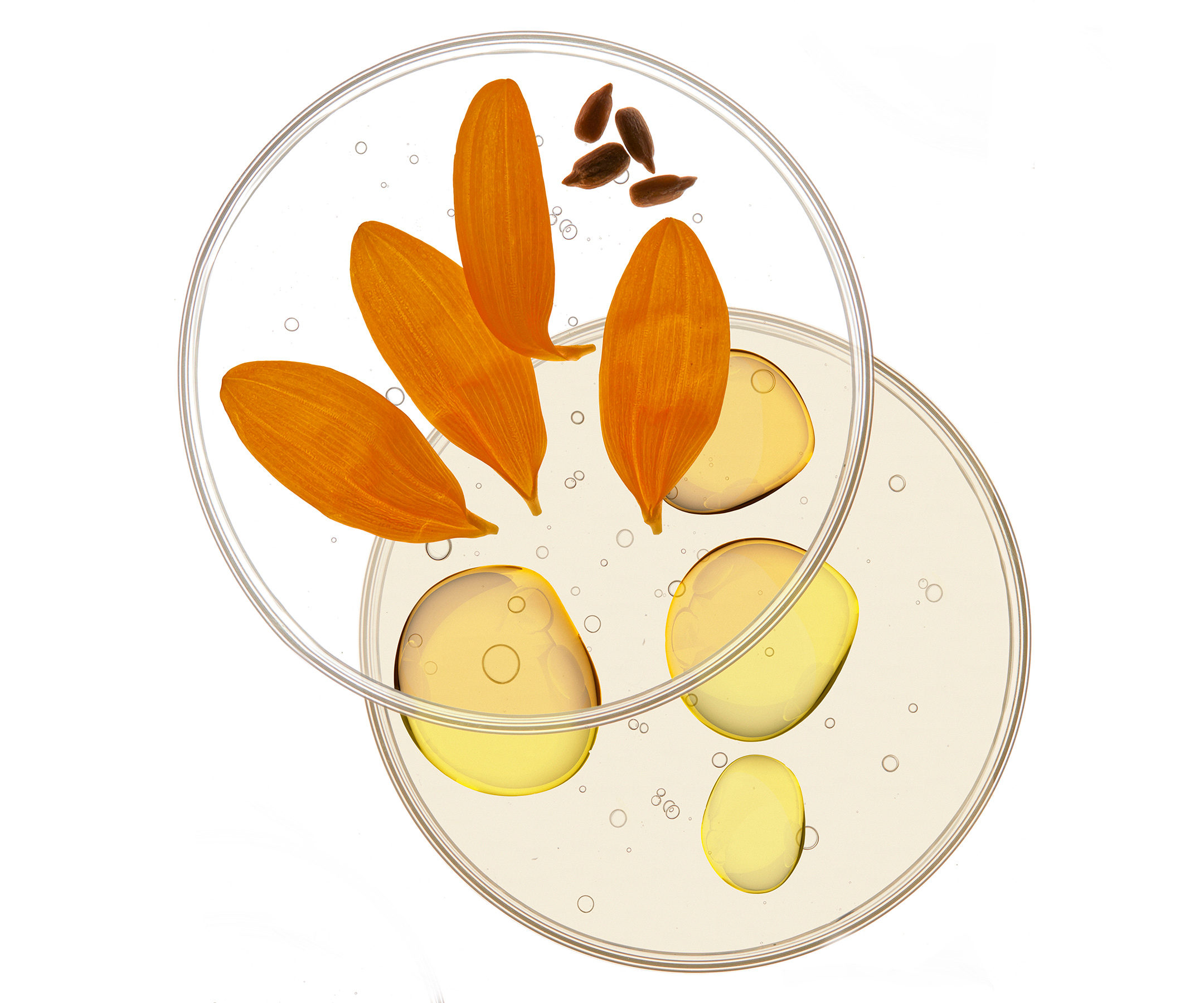 HOW DOES IT WORK?  
On the color side, organic cold-pressed sunflower oil pushes colorants inside the hair for rich color results.
Whereas on the care side, organic cold-pressed coconut oil penetrates the hair shaft to deeply nourish it from the inside and a blend of haircare ingredients & cold-pressed oils coat the hair strand leaving it 2x stronger.
NOURISHING CARE IN A CREME-GEL TEXTURE.
Our gentle mixture moisturizes and nourishes hair in depth making it easy to untangle while softening and giving it body without weighing it down.
The ultra-gliding creme-gel formula transforms into a creamy mixture with mild, neutral fragrance to offer a non-drip and controlled application that also respects the scalp.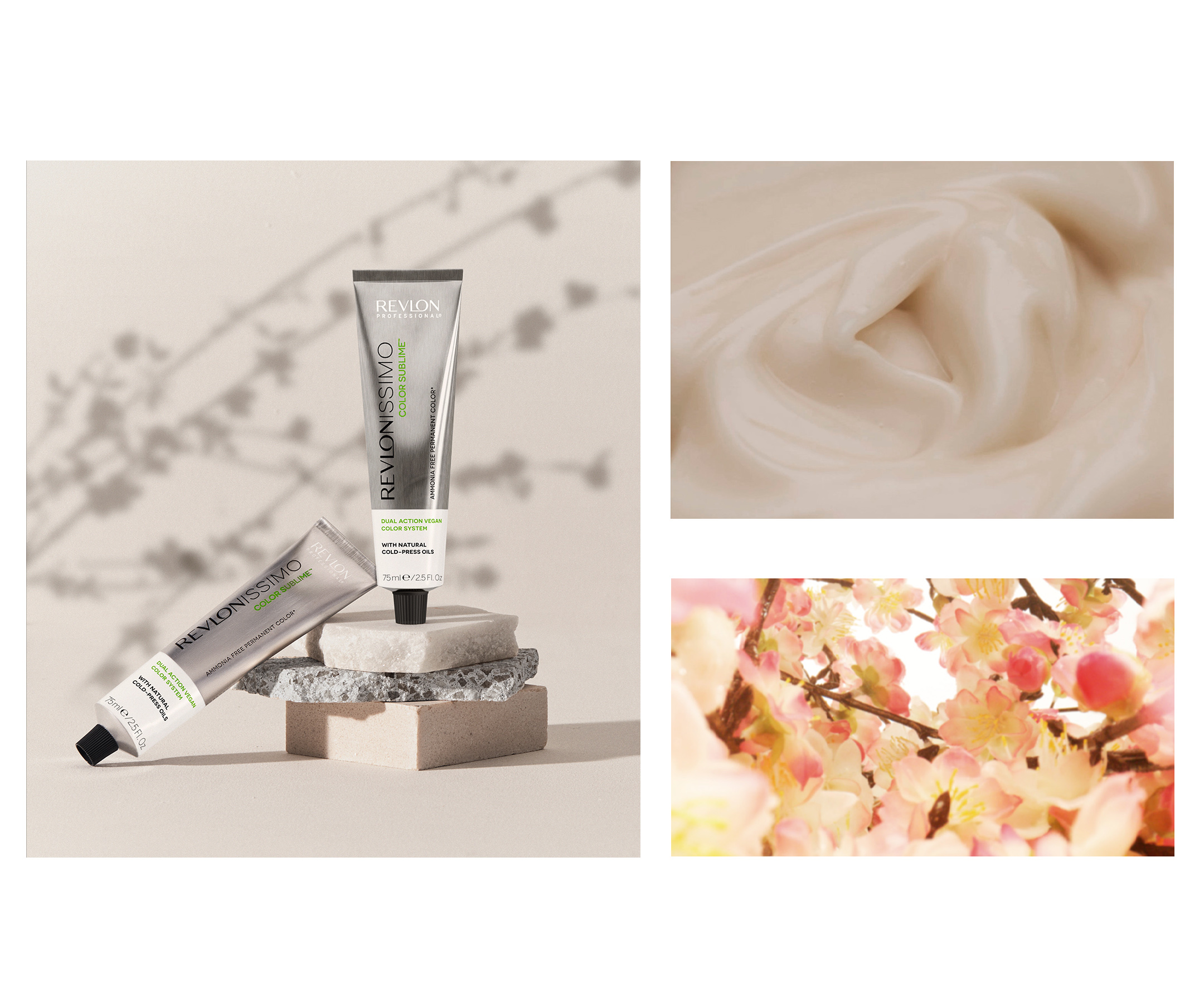 A VERSATILE & COMPACT COLOR RANGE.
The perfect balance with rich and deep color results inspired by nature's endless spectrum of hues and textures in incredible 48 shades to achieve natural-looking and long-lasting color.
A true-to-tone professional hair color that combines cold-pressed oils with up to 10 high-quality pigments per shade for radiant color results customized for each client.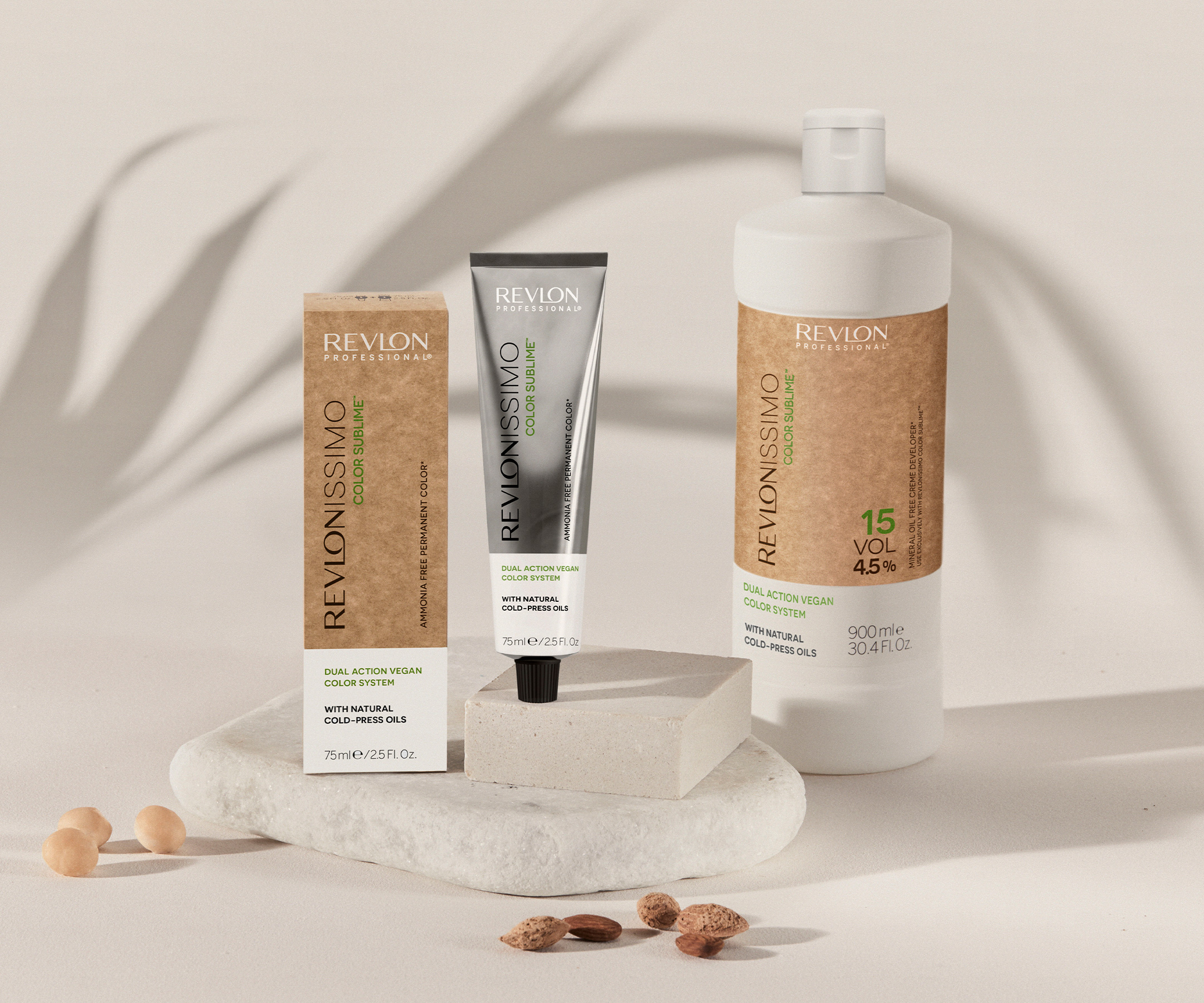 SUSTAINABILITY TAKEN FURTHER: 60% LESS PLASTIC & 1/4 LESS PAPER.
Committed to you and the planet, we offer recycled and recyclable packaging.
Our formulas are wrapped in recyclable aluminum, paper from responsible harvesting (FSC), Post- Consumer Recycled plastic (PCR) and low-environmental impact eco-printing designs.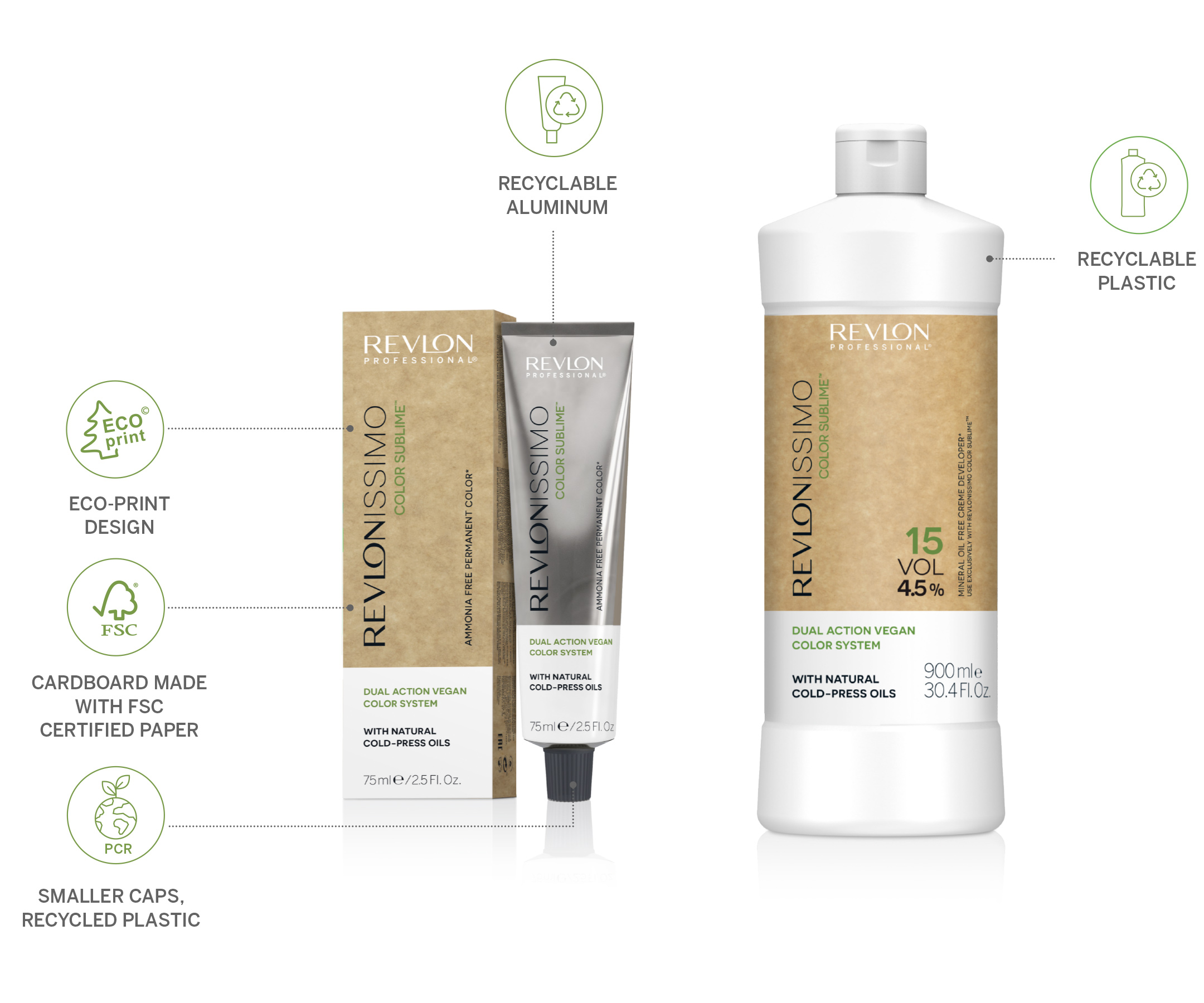 PROFESSIONAL GLOSSARY.
Clients have grown more informed about the ingredients in beauty products and demand greater transparency and education from hairdressers. We're here to support you by strengthening your skills and knowledge with our technical ingredient glossary.
Enjoy the benefits of this comprehensive collection specially created to enhance your expertise in the area of ingredients, technical details and performance benefits.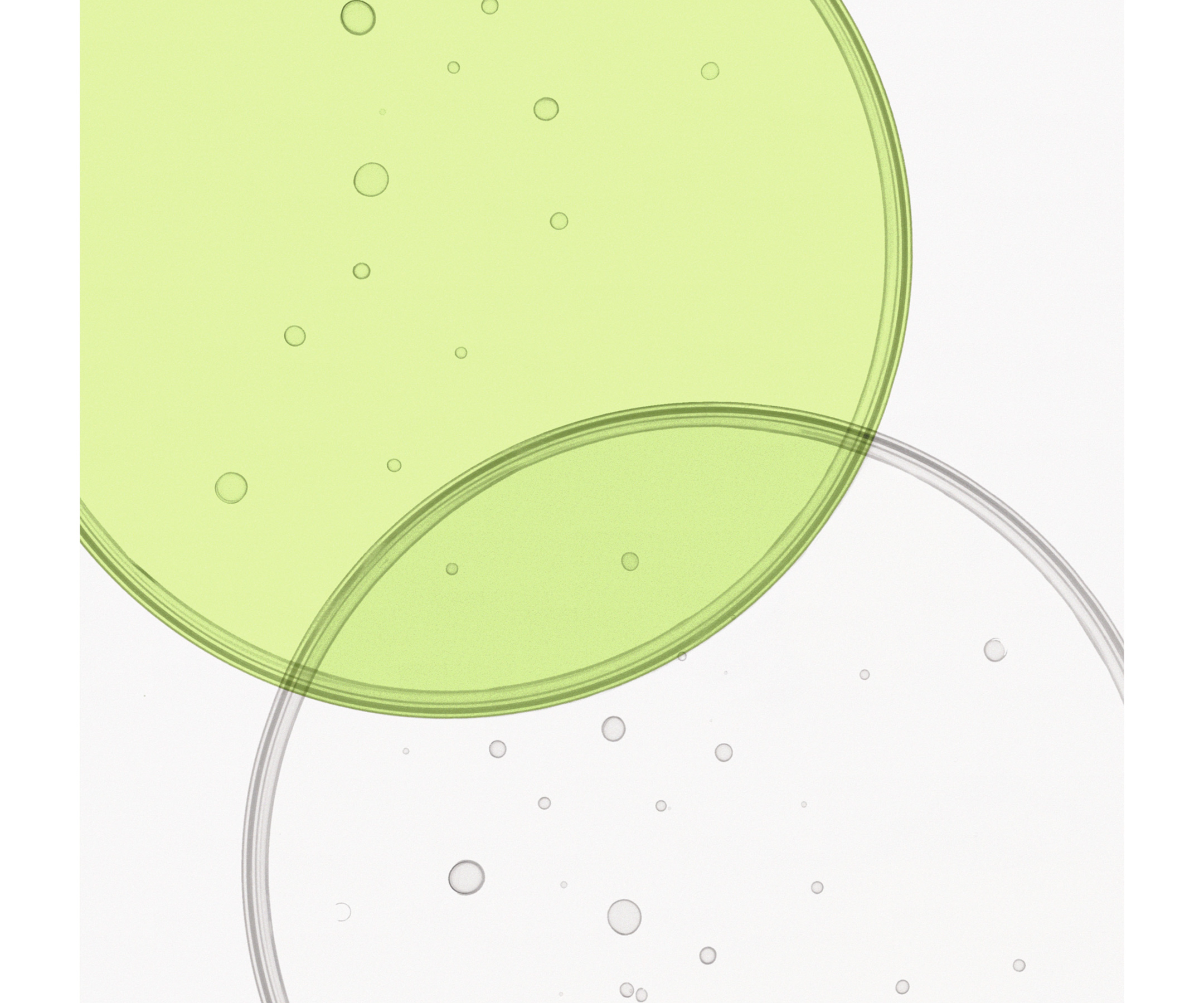 REVLONISSIMO COLORSMETIQUE™
Beyond color, care and shine.
The absolute permanent hair color, formulated as if it contained a mask, providing hair with perfect color calibration and the most cosmetic results.
Permanent hair color.
With hyaluronic acid and soy protein.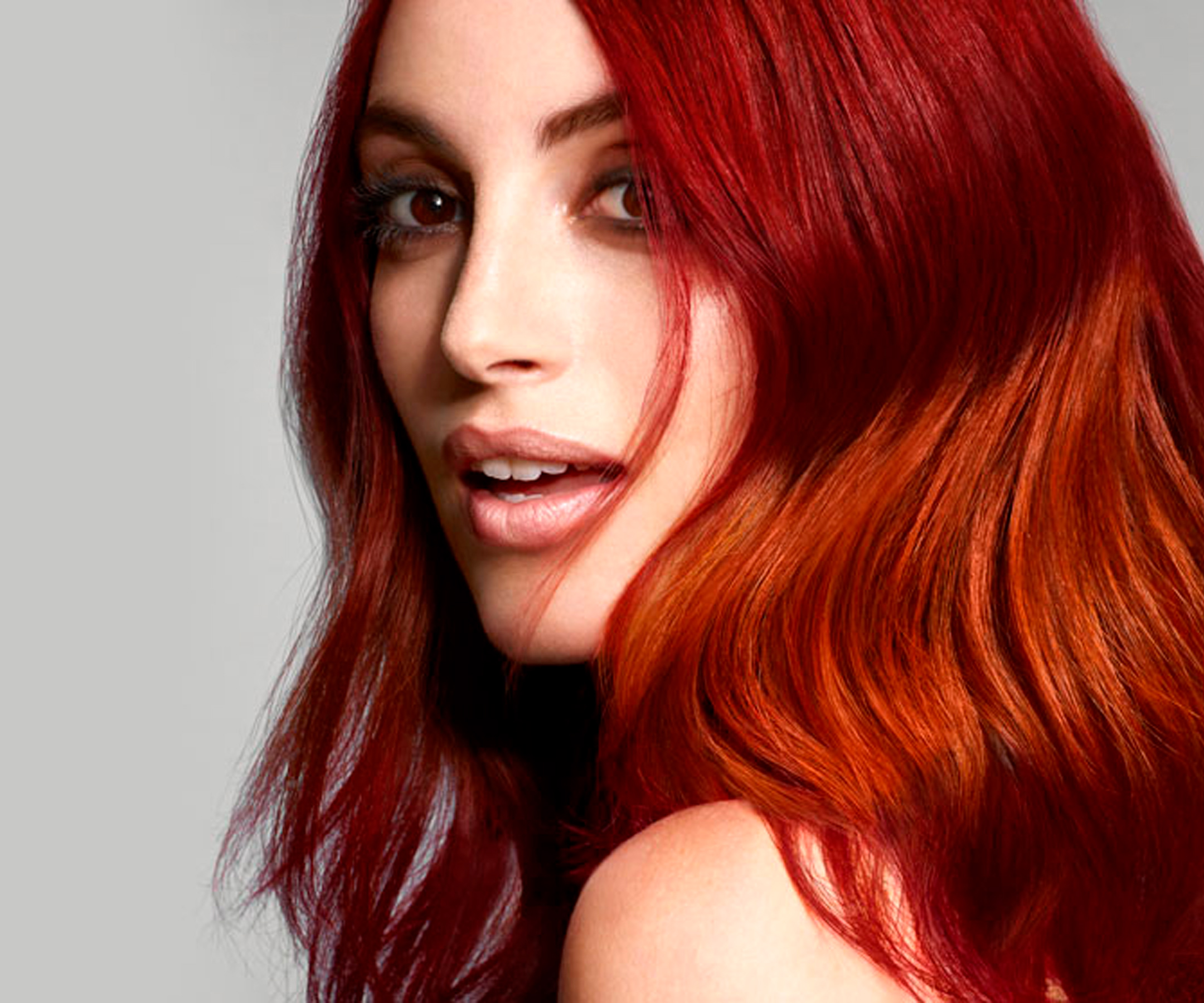 160 shades
A comprehensive range that enables every salon to rise to any challenge with permanent or demi-permanent color. The perfect balance between coverage, transparency, color dyes and shine for a natural, sophisticated and modern look.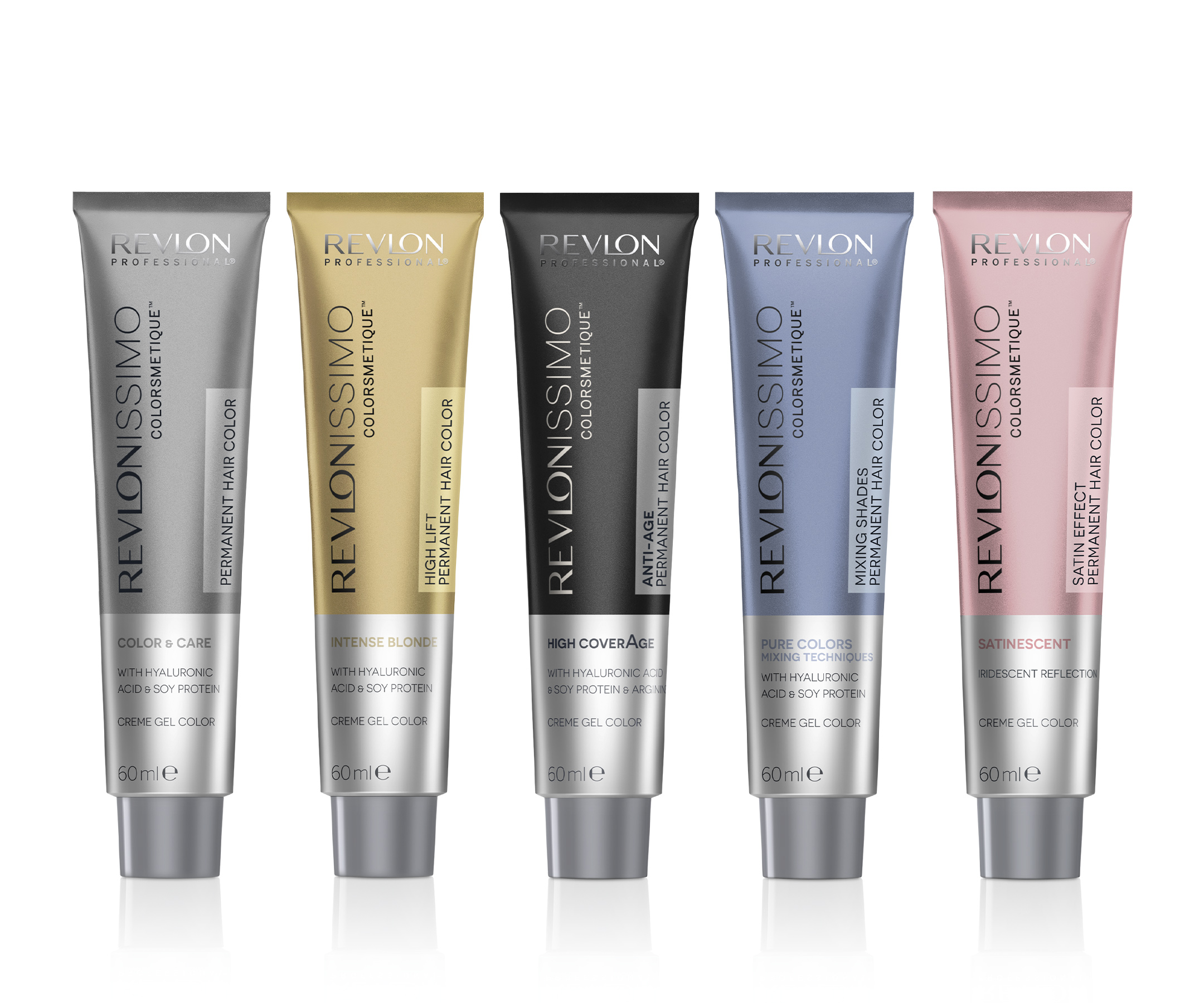 CREATE WITH ENDLESS POSSIBILITIES.
The power to shape your talent. From waxes to gels, discover a range of products to create and sculpt any hairstyle.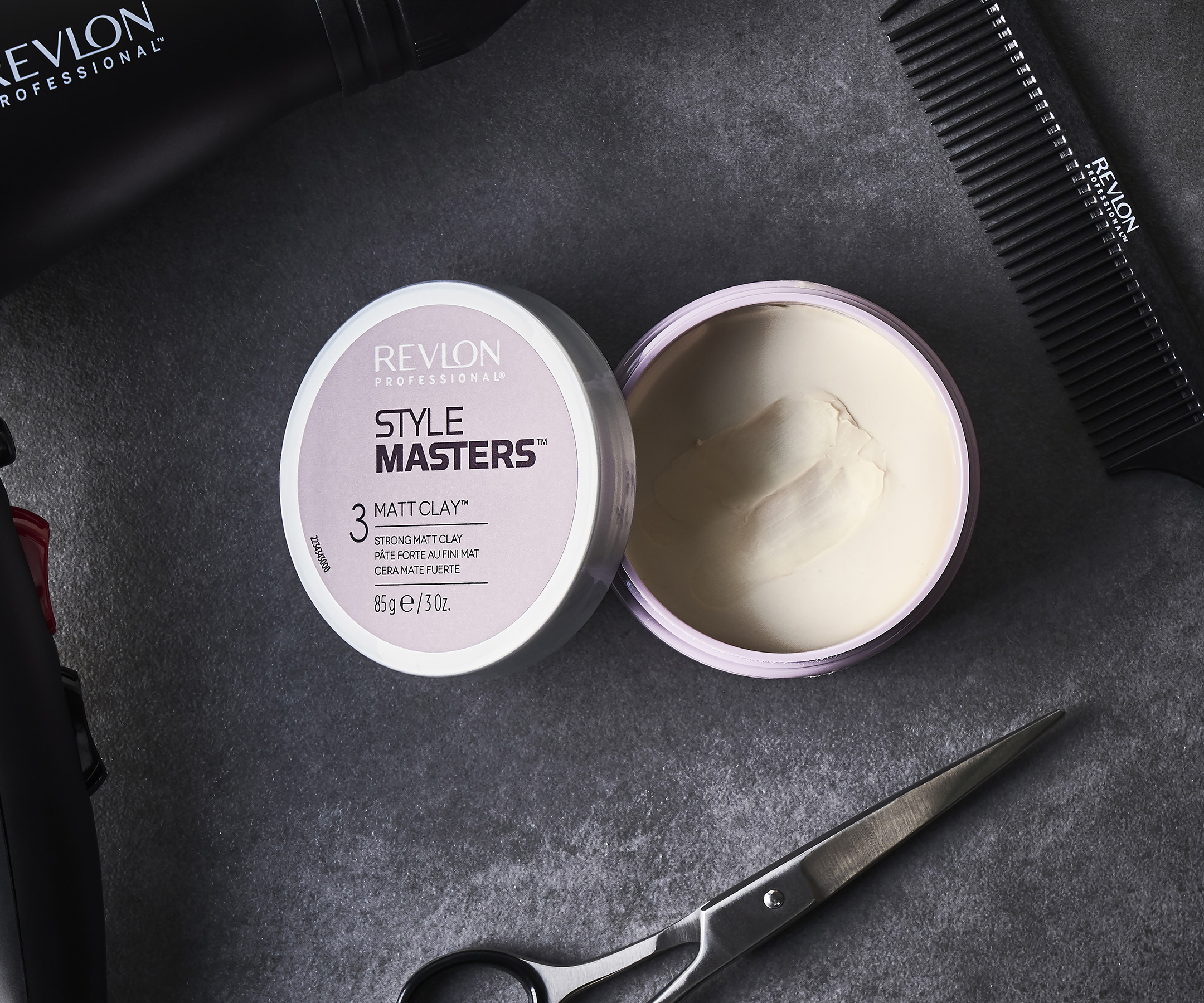 LONG-LASTING CURLS, WAVE OF VOLUME.
Provides the 7 key benefits4 sought in a long-lasting curling treatment, with results visible even after 90 days.
4. Consumer satisfaction options after 90 days.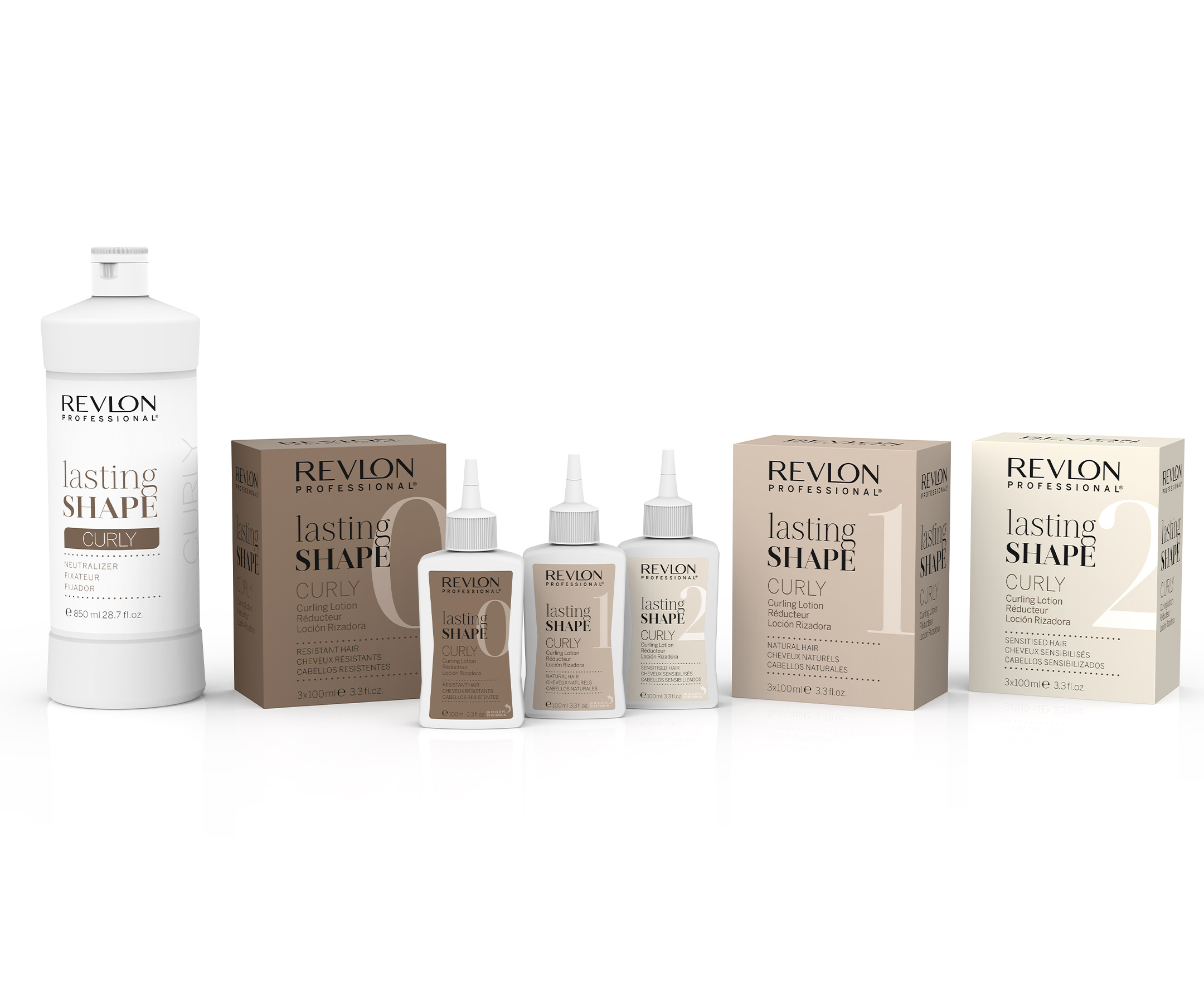 ENERGIZE CURLY HAIR.
Sophisticated formulas to define, repel humidity and keep curls in shape.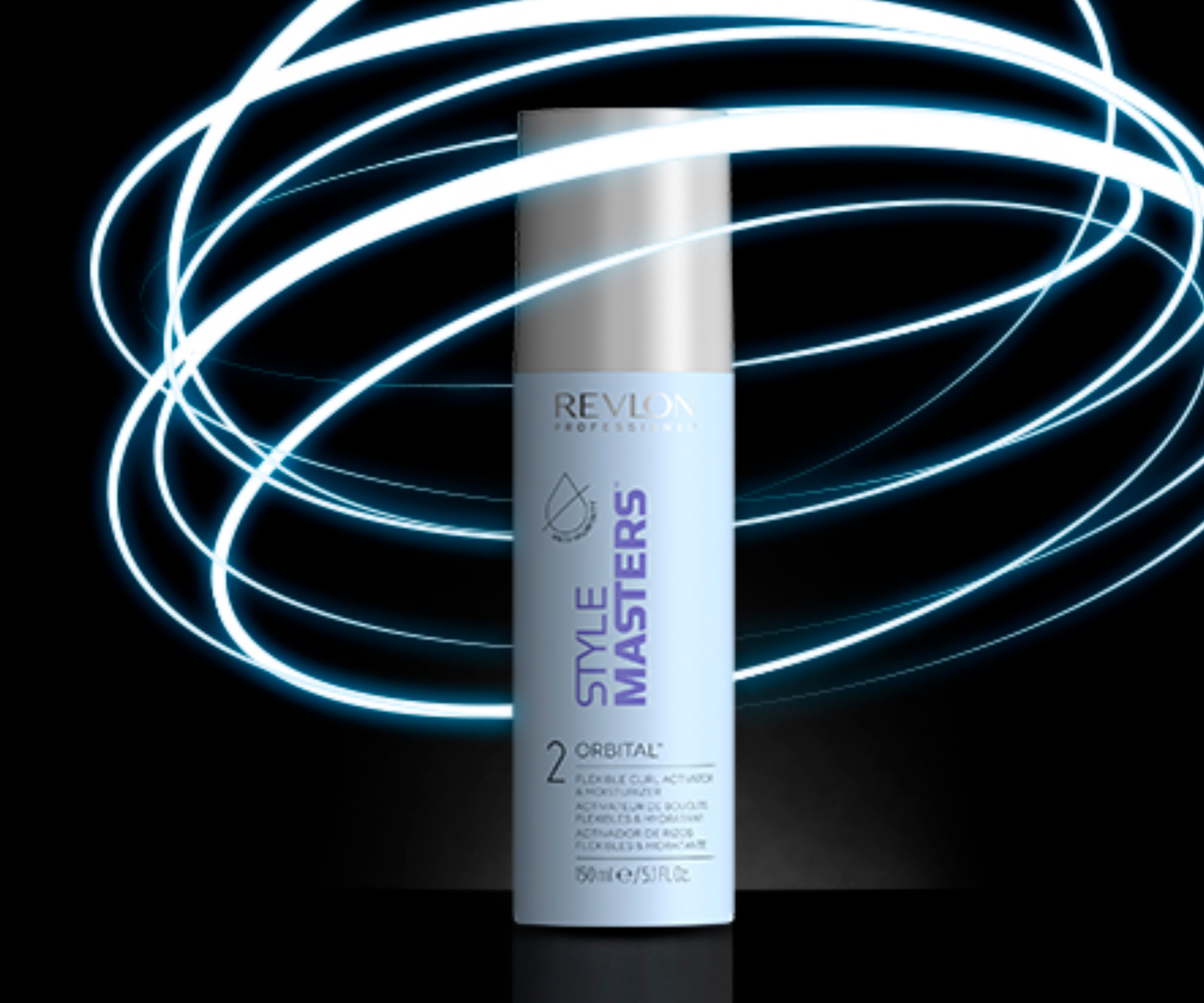 DENSI PRO
As we grow older our hair looks thinner, becoming more fragile and more prone to breakage and the scalp becomes more sensitive and more easily irritated.
Eksperience™ Densi Pro is a range of formulas offering ageless beauty, vigor and vitality for hair that has become thin and dry due to aging.
AQUAMARIS COMPLEX
Ulva lactuca algae
+ Oligo elements
+ Codium
Tomentosum algae
+ Pearl extract
+ Fucus-actin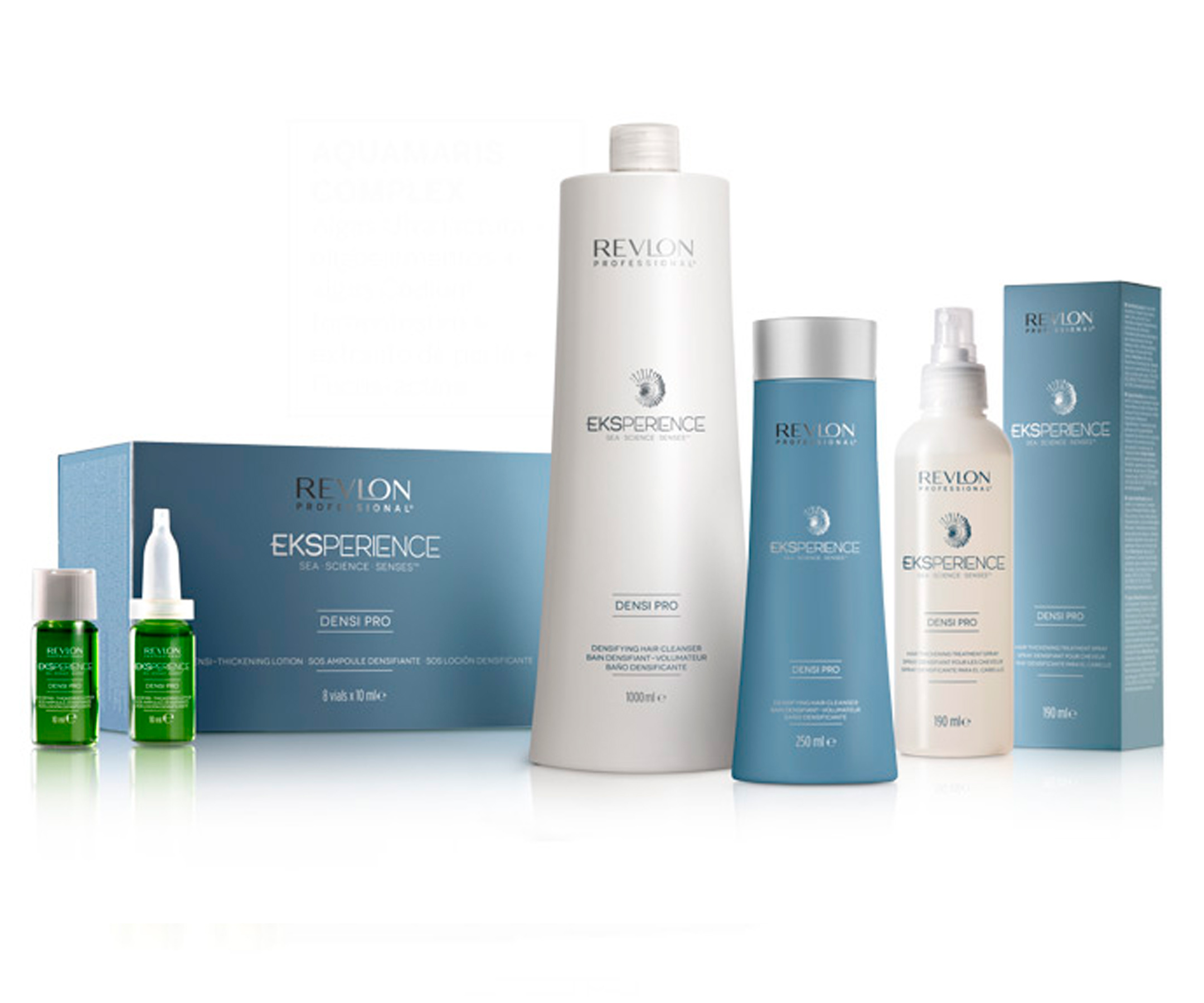 RE/START™ DENSITY
A double approach to tackle hair loss from roots to tips.
Balances the scalp microbiome.
Revitalizes and helps to reduce hair loss.
Strengthens hair from the inside to reduce hair fall.

* When used with RE/START shampoo.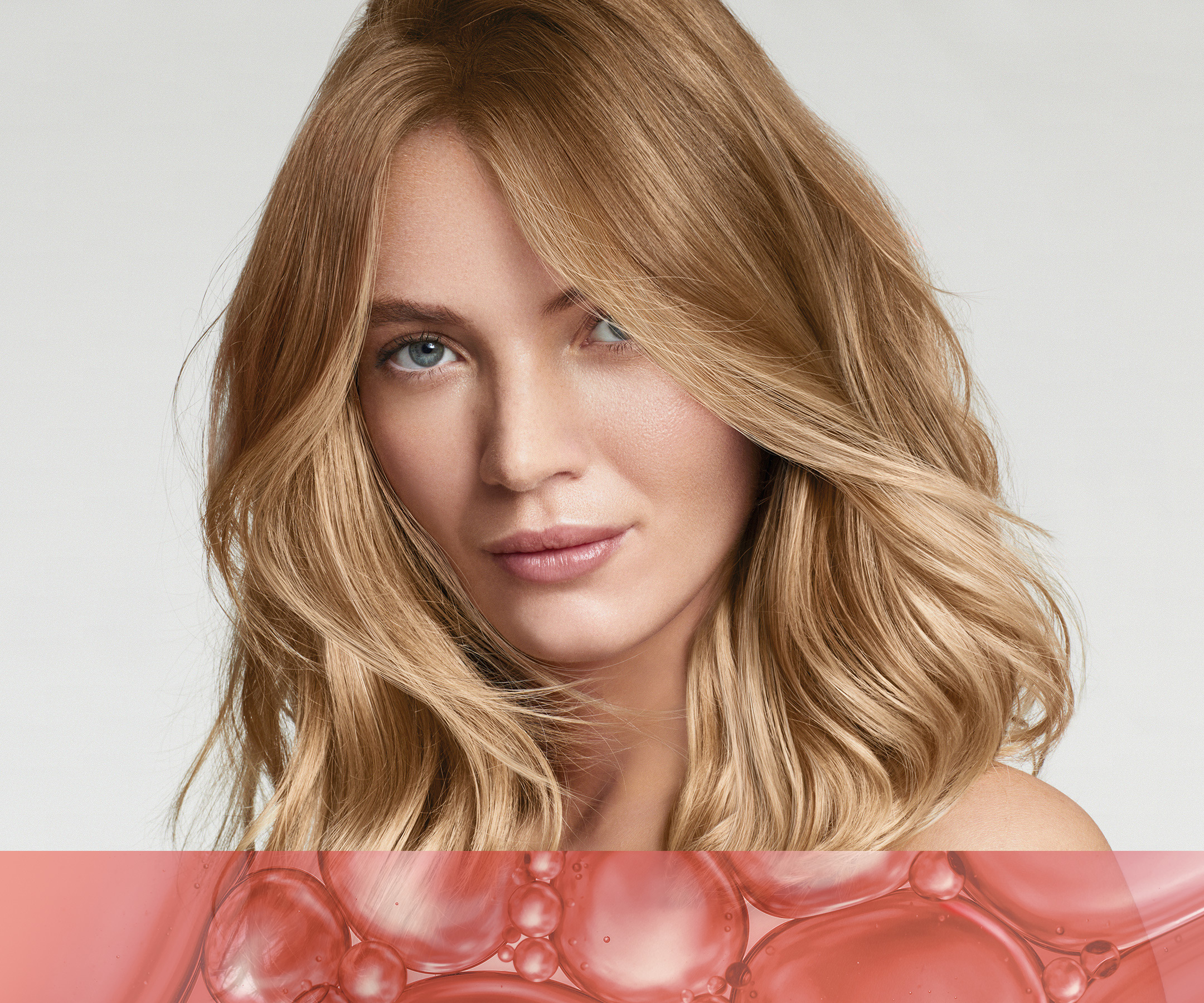 DOUBLE OR NOTHING.
Raise your game with dual-function formulas for unbeatable versatility.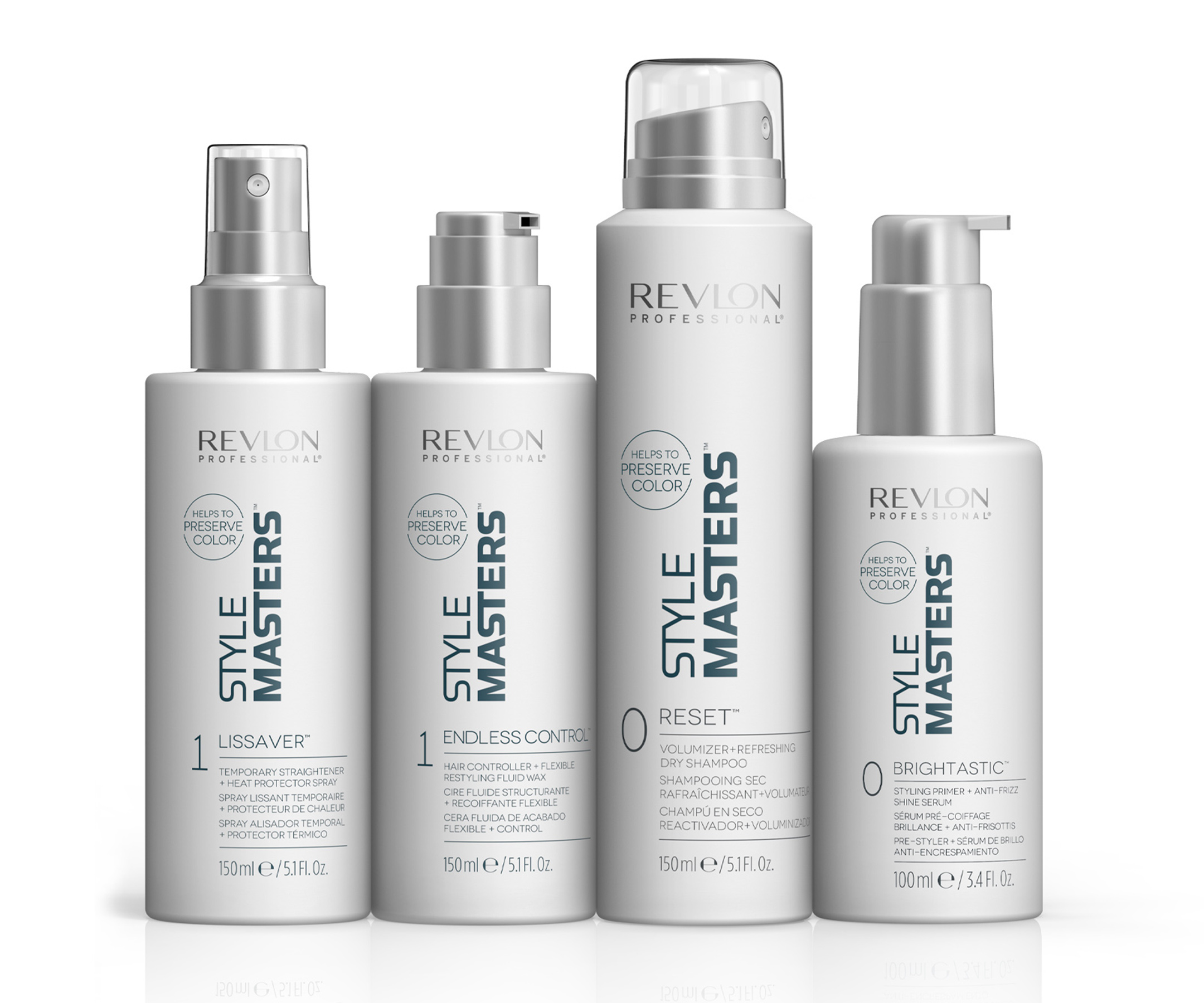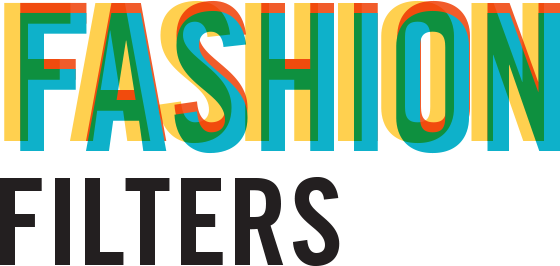 Respond to any trend with this versatile and exciting fashion palette.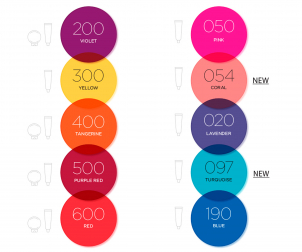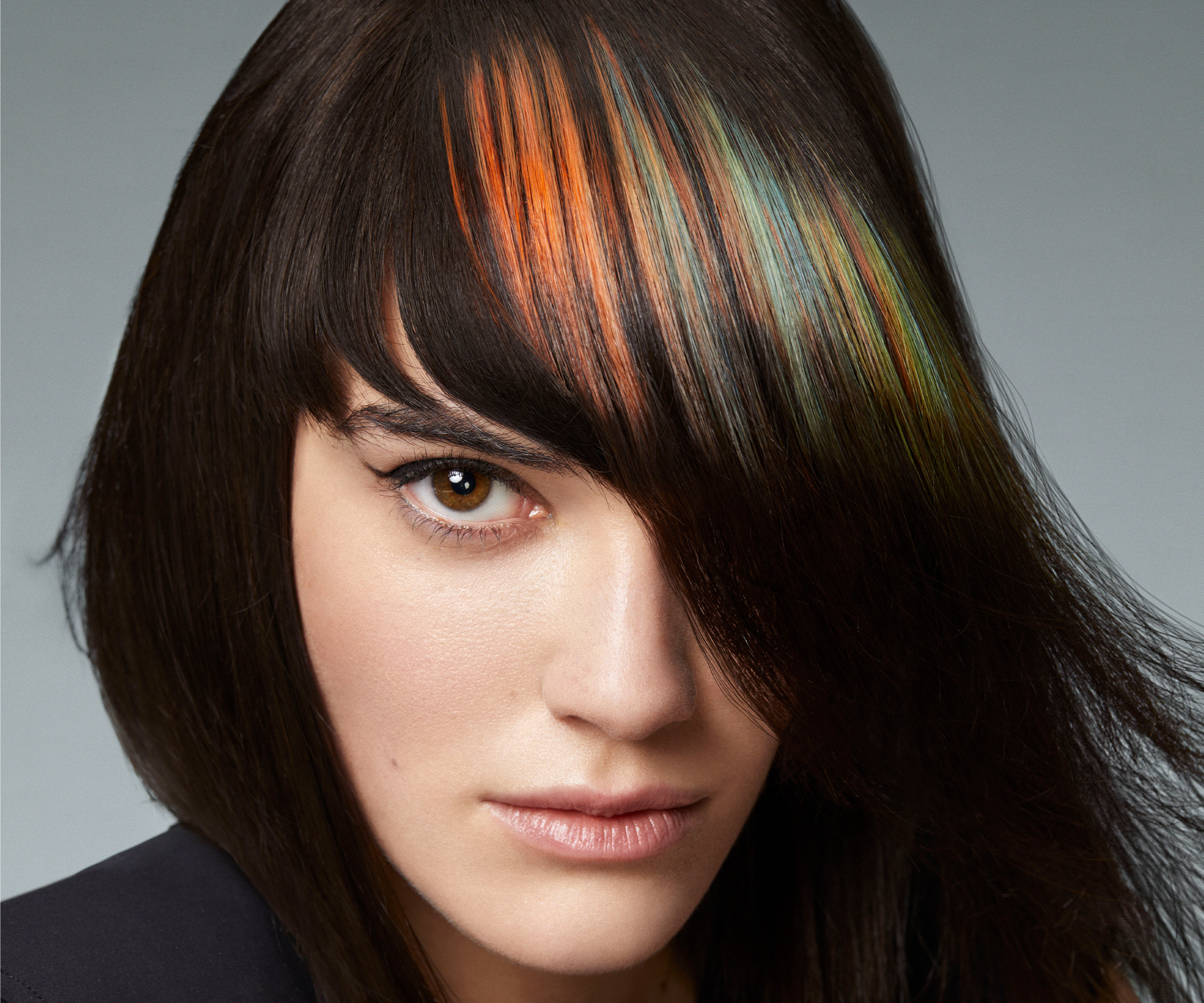 RE/START™ HYDRATION
Locks hair moisture into the fiber for long-lasting frizz control.
Proven Skincare Ingredients: balance scalp microbiome.
Betaine: controls water balance.
Pro Vitamin B5: moisture hair.
Murumuru: deeply nourishes.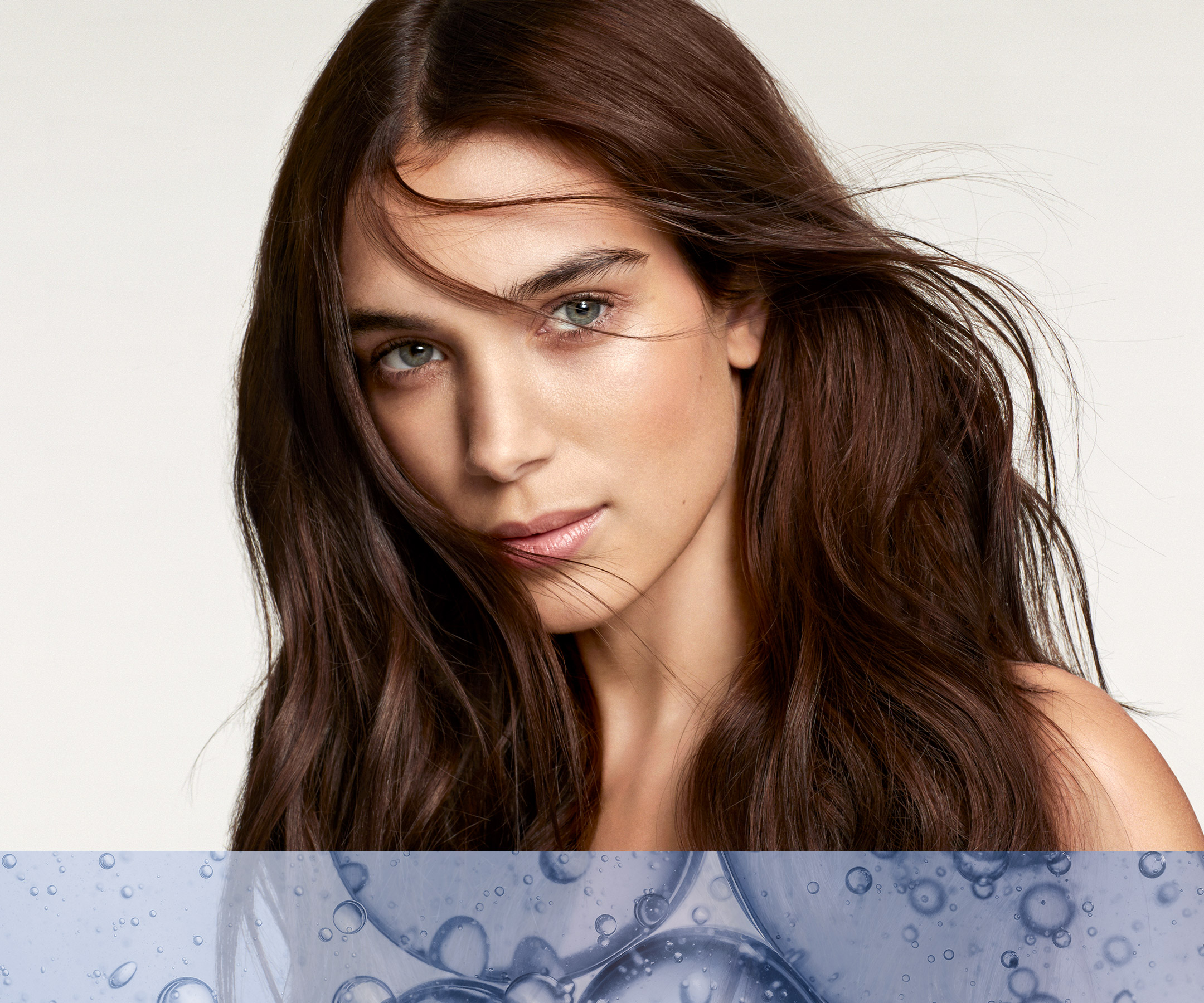 HYDRO NUTRITIVE
Dry, damaged hair is caused by environmental or stress factors that deplete and damage the hydrolipidic film, causing the hair to lose moisture and nutrients.
The Eksperience™ Hydro Nutritive treatment contains ingredients that help to provide deep nourishment and hydrating action.
AQUAMARIS COMPLEX
Chondrus crispus algae
+ Oligo-elements
+ Fucus actin
SPECIFIC ALGAE AND INGREDIENTS IN THE PRODUCT RANGE
Chondrus crispus algae
Fucus vesiculosus algae Actin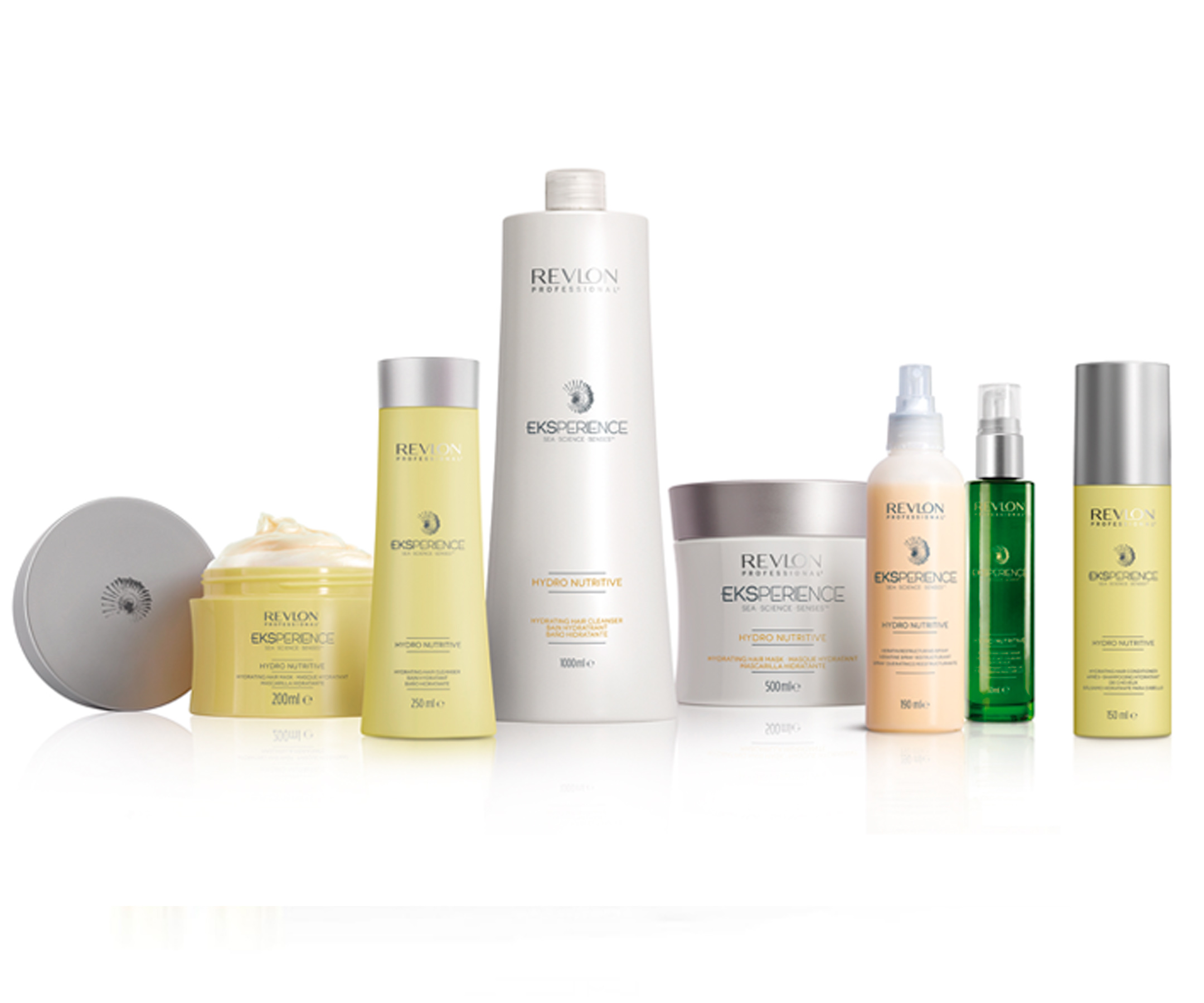 PURITY
Dandruff is caused by and accumulation of mature skin cells on the scalp, which form scales that can lead to a dry, flaky and itchy scalp. The Purity range is formulated to cleanse with maximum efficacy.
AQUAMARIS COMPLEX
Pelvetia canaliculata algae
+ Oligo elements
+ Fucus-actin
CLINICAL TEST
70%* of subjects showed dandruff reduction after a week of use.
*Test carried out on 20 subjects with Purifying Hair Cleanser + SOS Scalp Purifying Lotion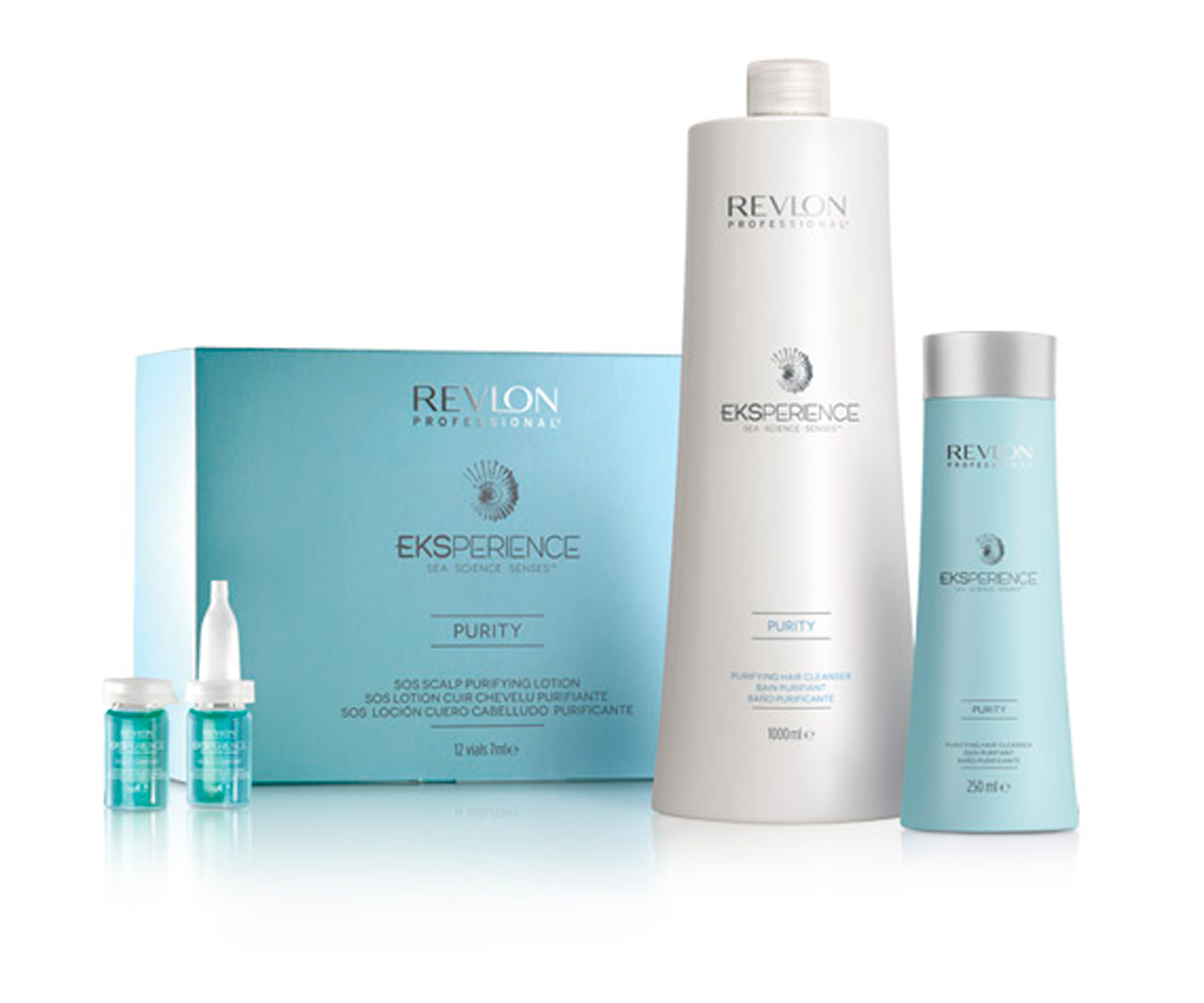 RECONSTRUCT
The strength of the hair is constantly being undermined by various internal and external factors. The result is weakened hair that looks dry and dull.

Eksperience™ Reconstruct is a professional treatment formulated with ingredients that help to reconstruct the hair fiber, restoring elasticity and softness in hair that has become thin, porous and damaged.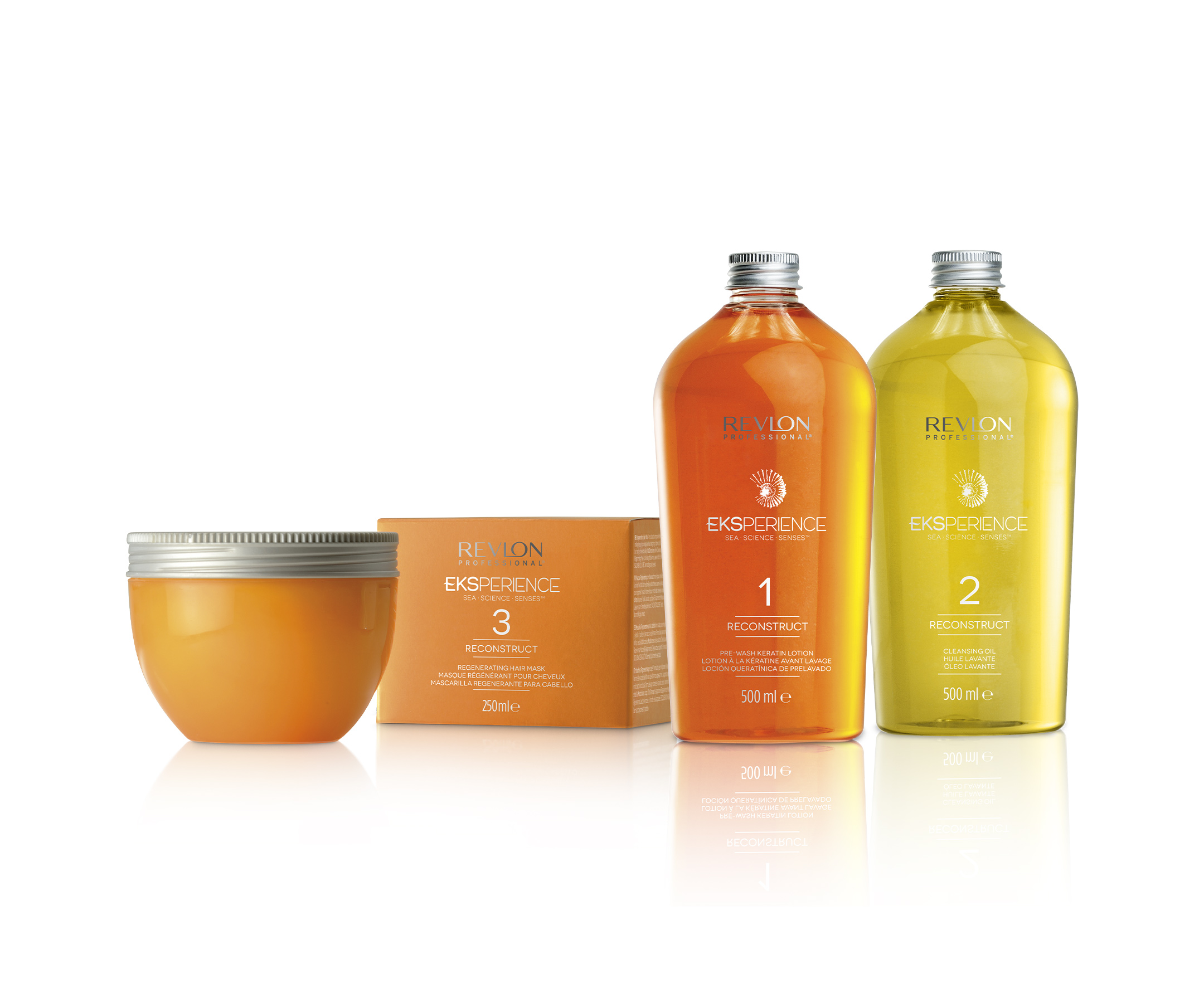 RE/START™ RECOVERY
Repairs damaged hair on 2 levels – inside and out – for 2X stronger hair.
Proven Skincare Ingredients: balance scalp microbiome.
Bond Building Molecules: repairs from the inside.
Biomimetic Ceramide: repairs from the outside.
Coconut Oil & Camelia Oil: nourishes and helps to protect against hair breakage.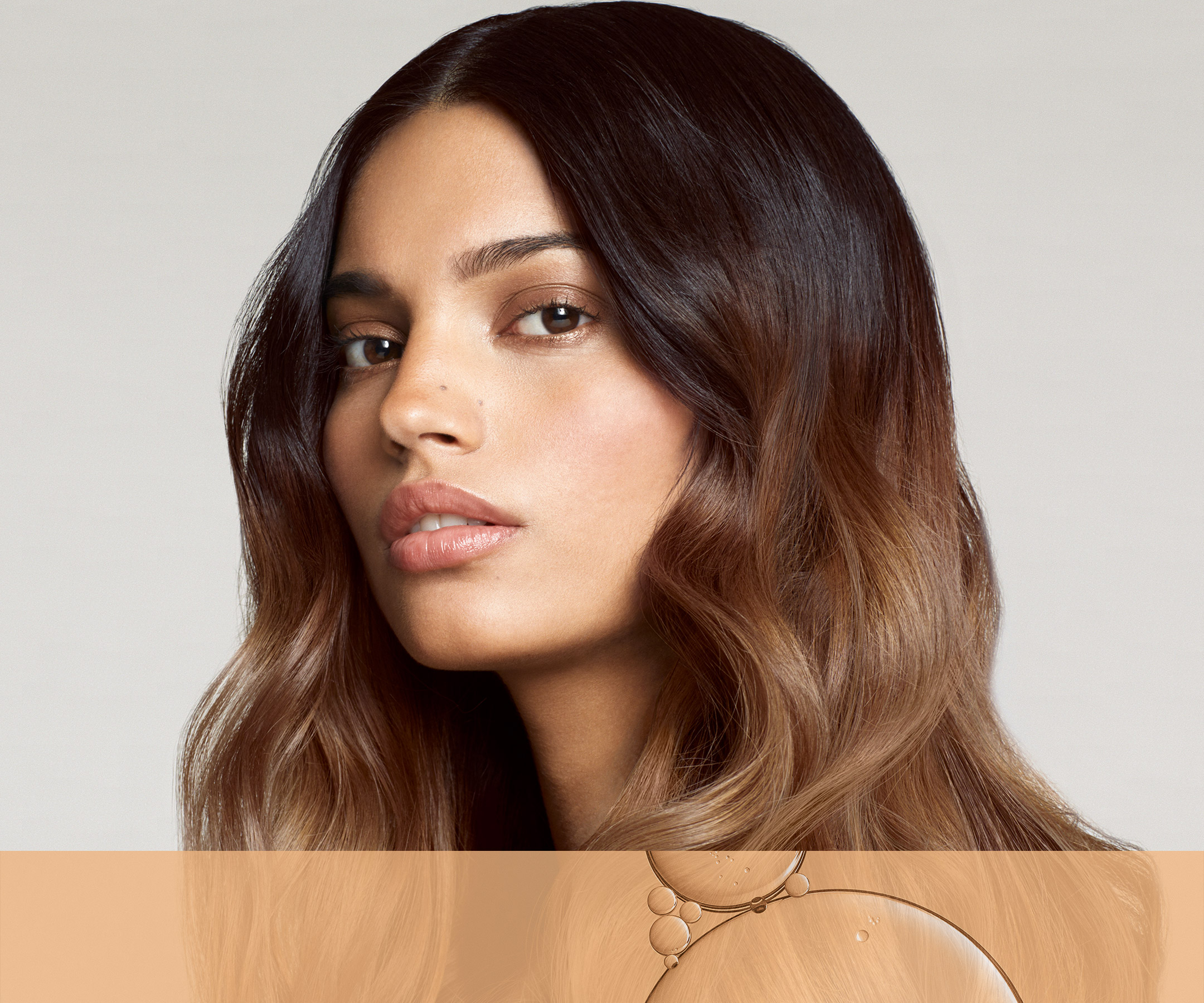 MEET OUR MOST ICONIC RANGE OF PRODUCTS.
Every formula conditions and cares for your hair help you achieve the smooth, shiny, manageable look that reflects your unique beauty. No need to rinse, no need to worry! Instant detangling for bold, beautiful shine.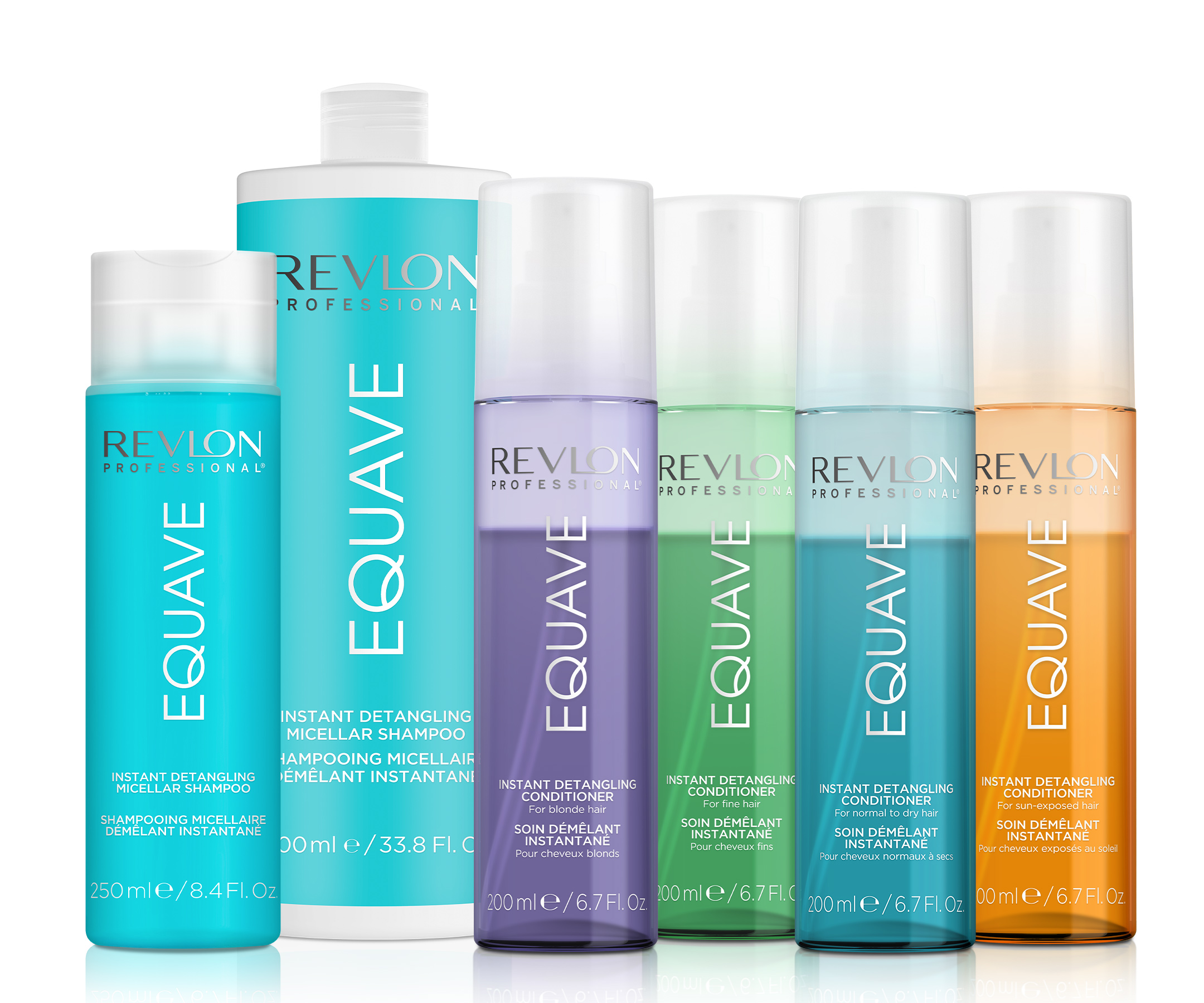 REVLON PROFESSIONAL® EQUAVE™ KIDS.
A daily haircare range for kids aged between 3–12 years old with ingredients that are gentle on the hair and scalp and help solve common problems like split ends, tangles, or dry and damaged hair.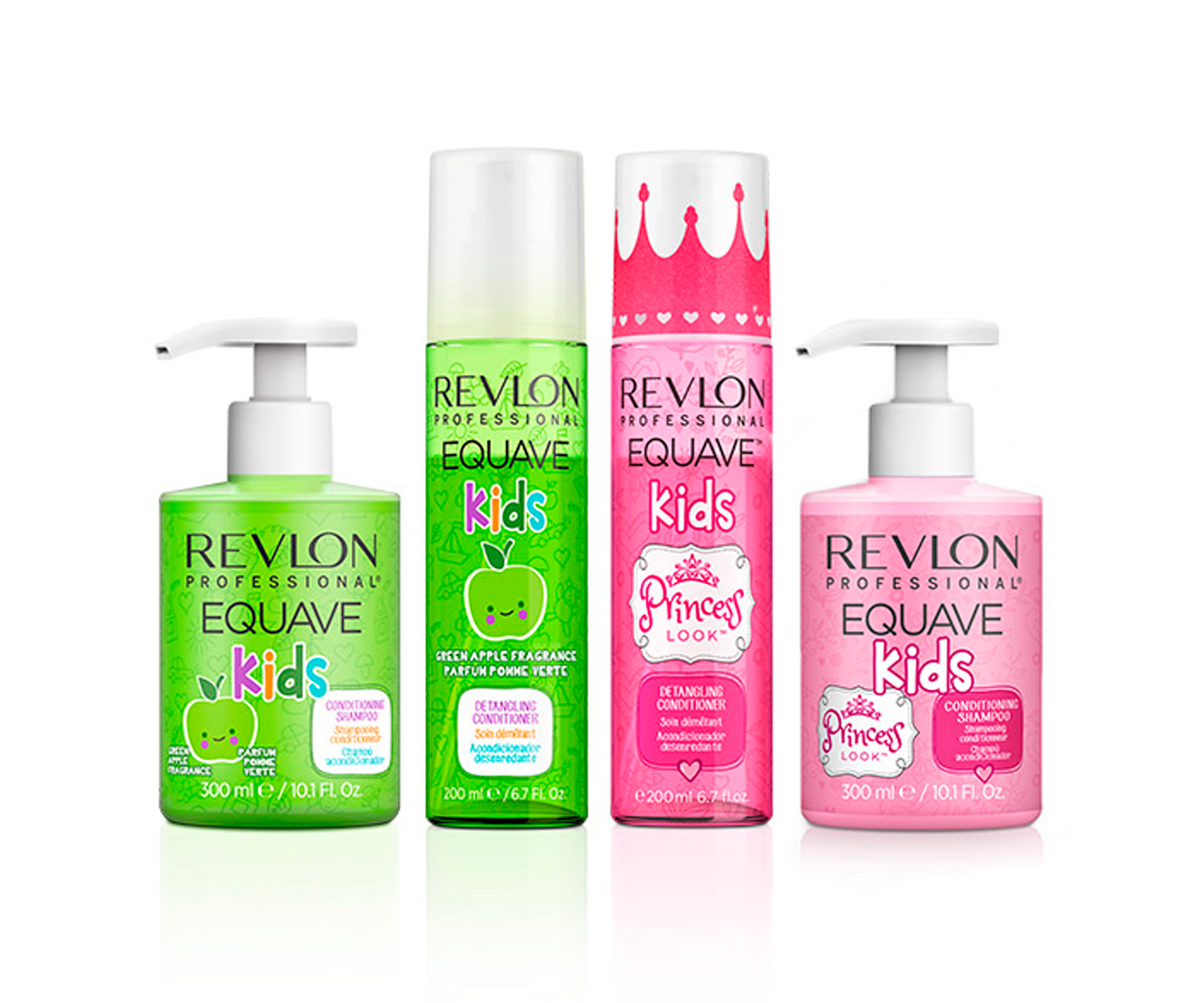 SCALP COMFORT
A dry, sensitive scalp needs soothing and relief as well as gentle cleansing treatments. Scalp Comfort is a range formulated to soothe and moisturize while gently cleansing.
AQUAMARIS COMPLEX
Enteromorpha & himanthalia elongata algae
+ Oligo elements
+ Fucus-actin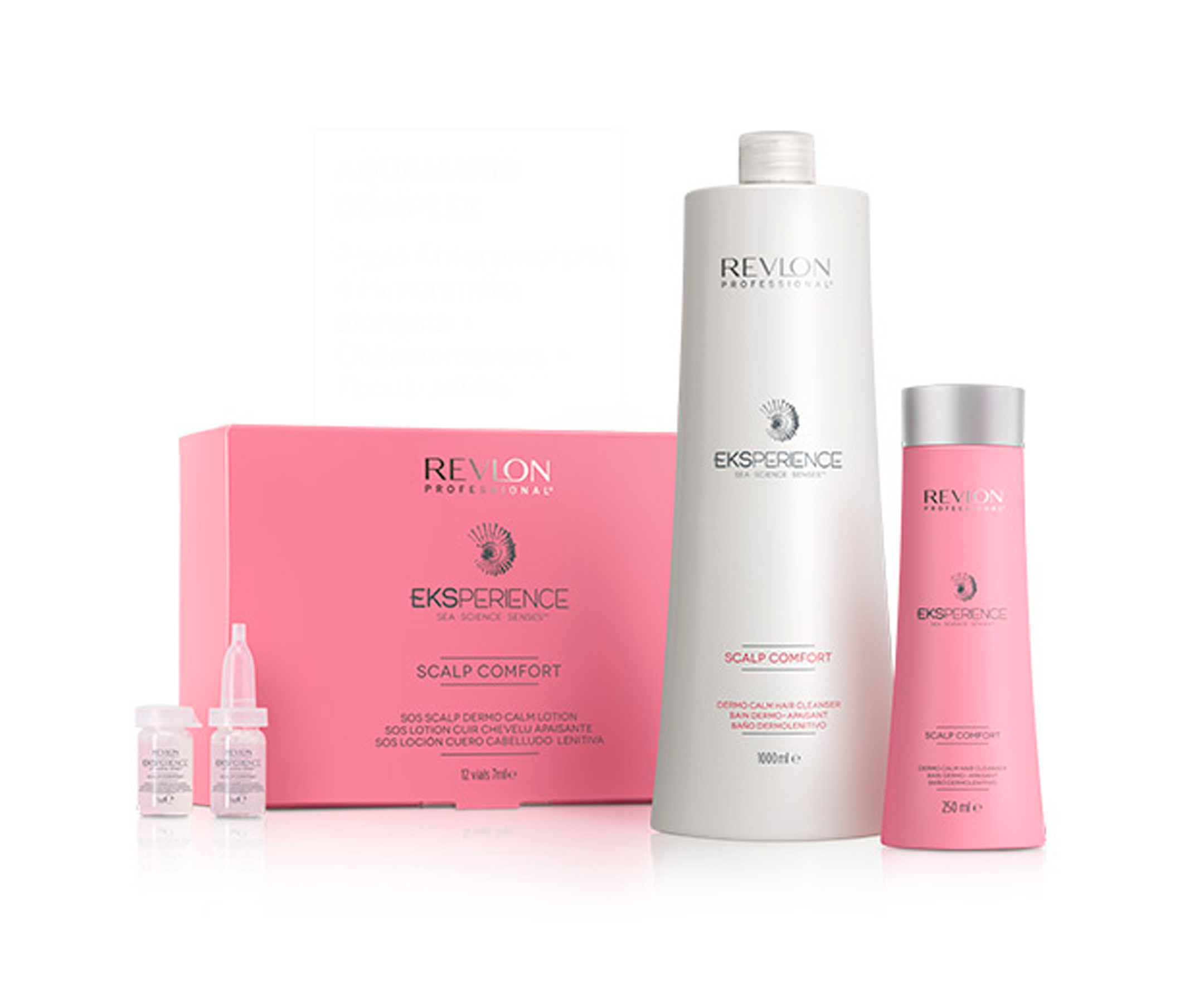 SEBUM CONTROL
Abnormal sebum production can cause the scalp and hair to be greasy and with undesirable bad odor. The Sebum Control range is formulated to help control excess sebum and leave the hair soft, light and hydrated.
AQUAMARIS COMPLEX
Laminaria saccharina algae.
+ Oligo elements + Fucus-actin.
CLINICAL TEST
27% less sebum on the scalp after one week.
100% of subjects showed evident reduction of sebum after the second wash.
Carried out on 40 subjects FOR 1 MONTH.
(Balancing Hair Cleanser + SOS Scalp Balancing Lotion).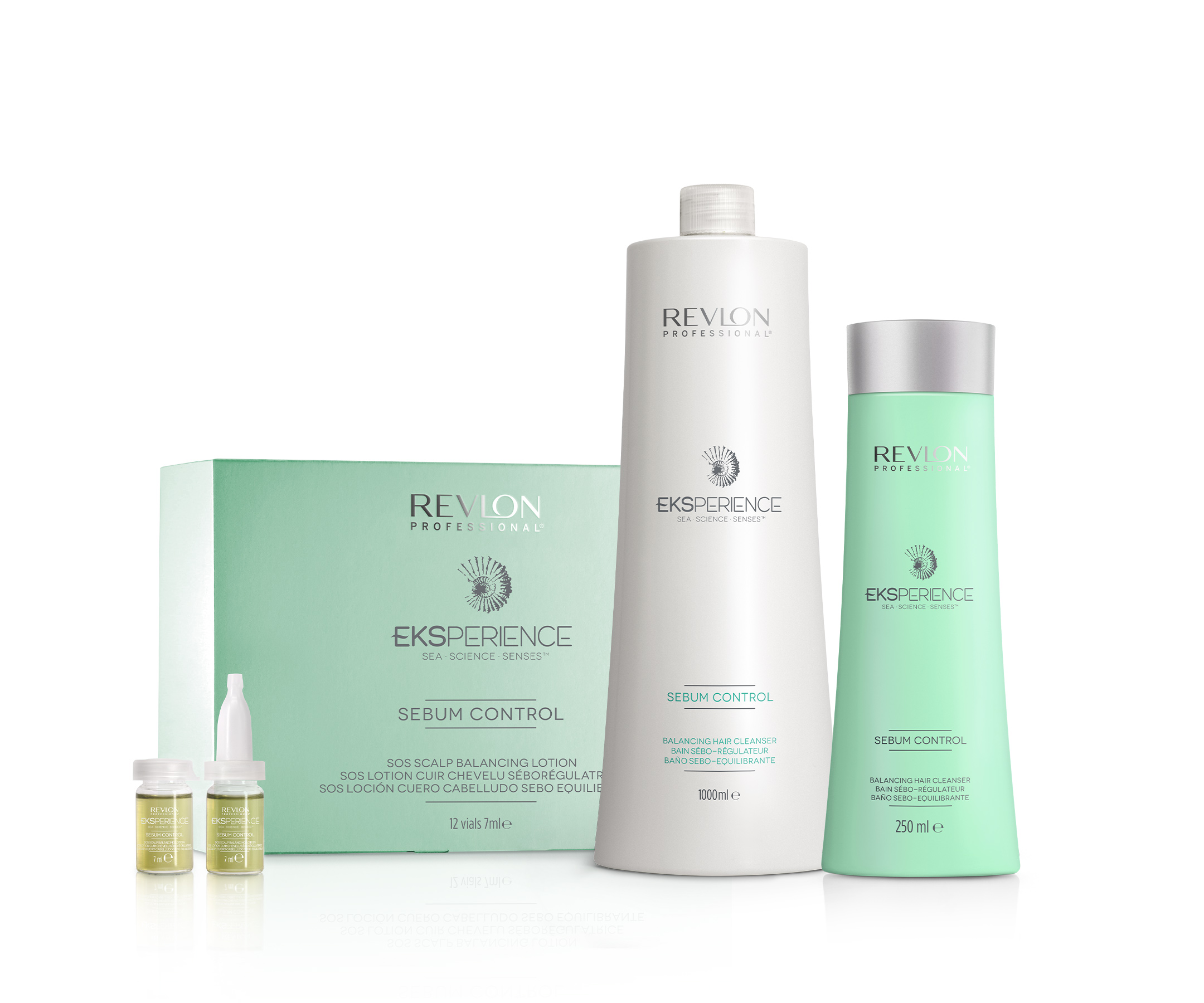 SMOOTH AND DISCIPLINE REBELLIOUS HAIR.
Protect hair from the heat of styling irons, and enhance straight styles with a salon-smooth finish.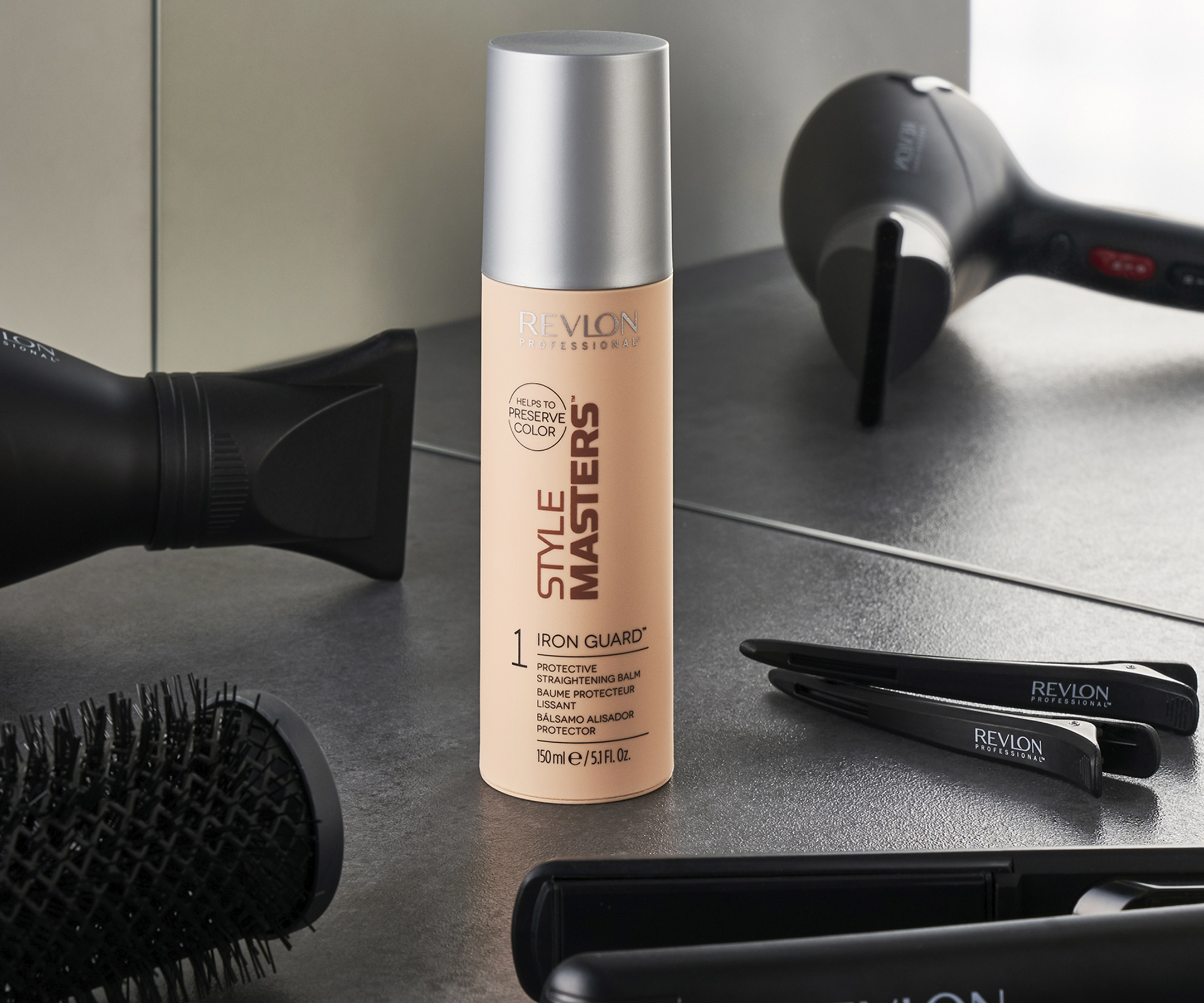 LONG-LASTING SMOOTHING AND STRAIGHTENING.
Provides the 7 key benefits4 sought in a long-lasting smoothing and straightening treatment: Uniform straightness, reduce volume, frizz control, visible shine, silky touch, easy combing and lasting results.
4. Consumer satisfaction options after 90 days.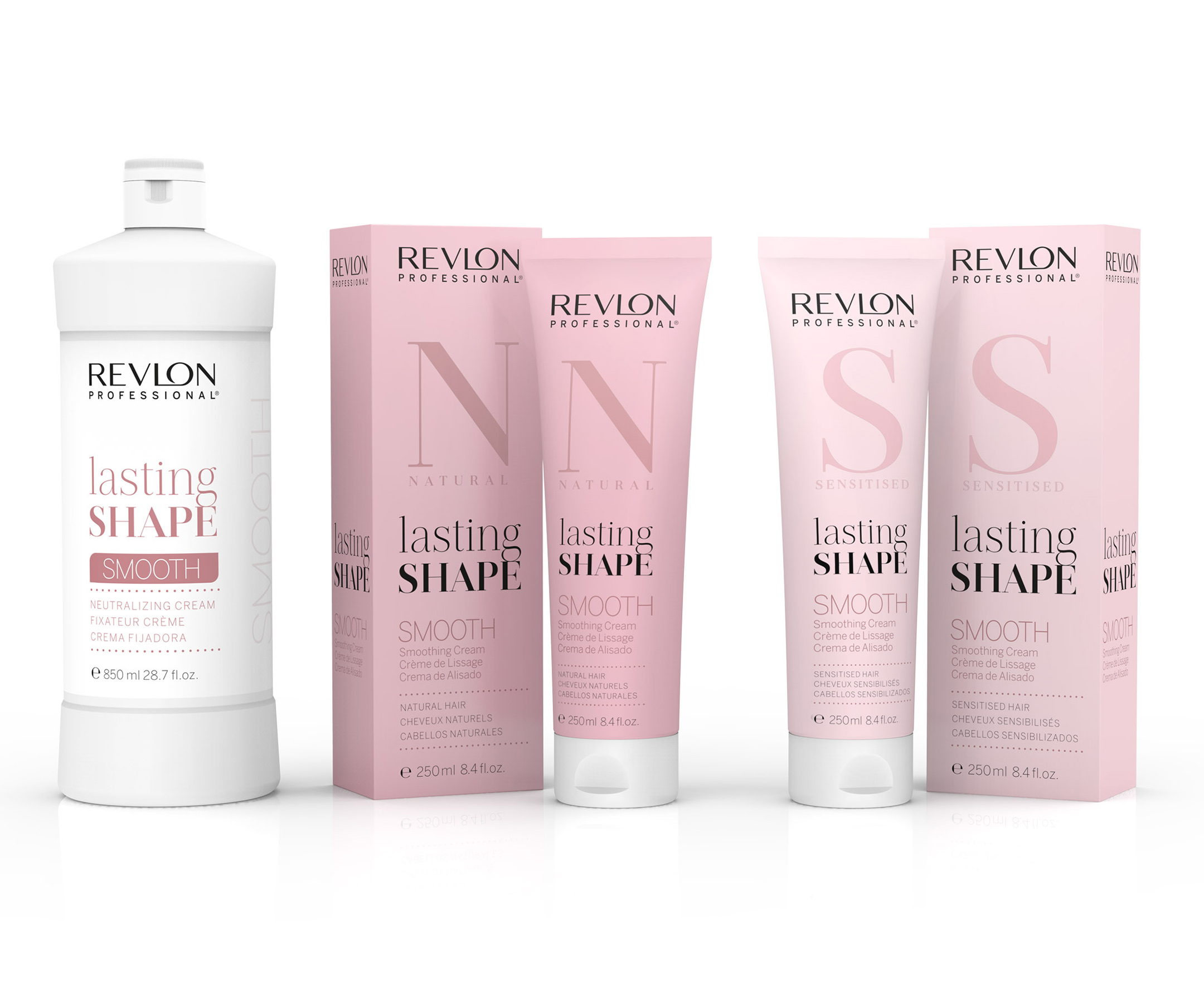 Give shape to your creativity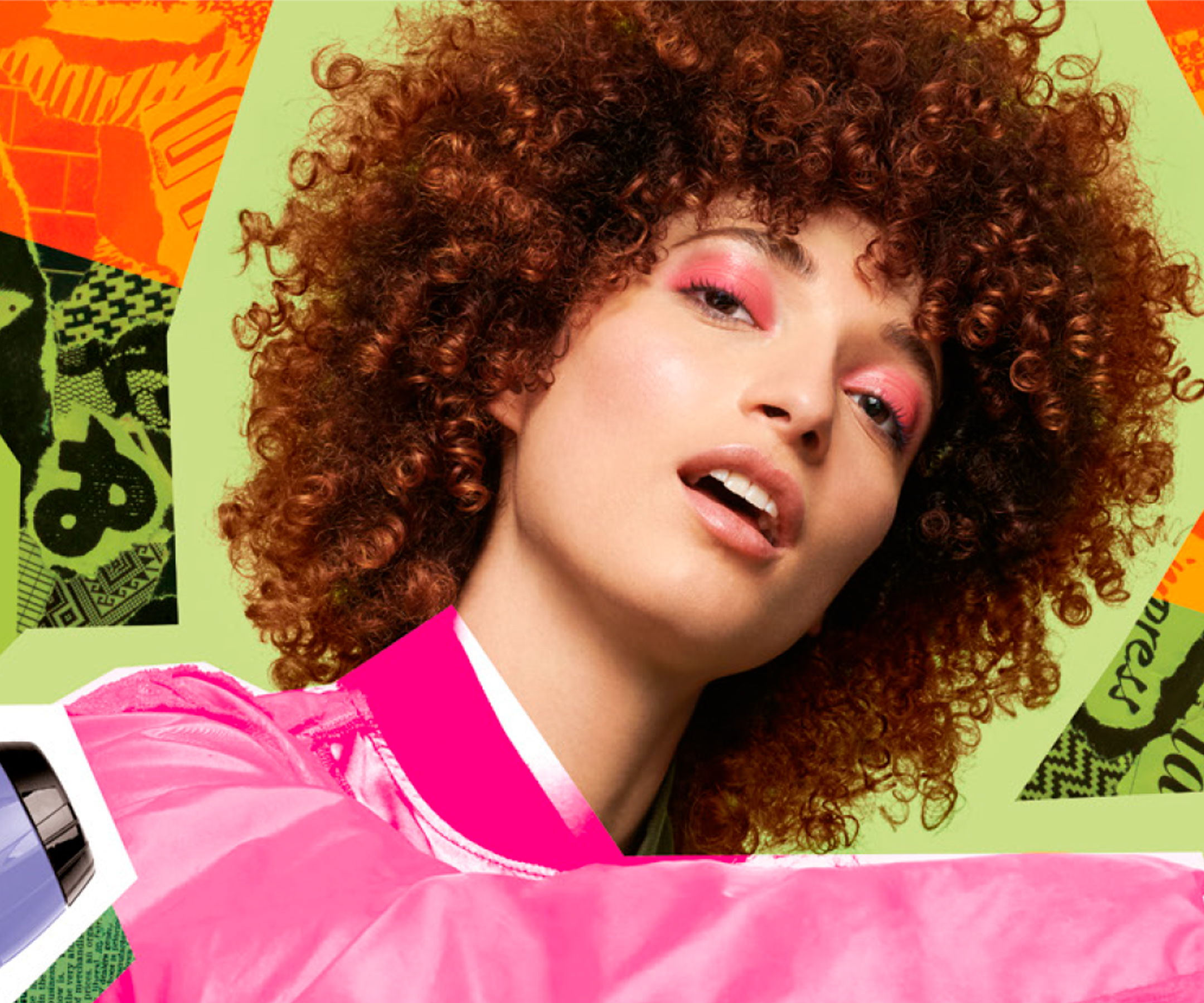 TALASSOTHERAPY
Eksperience™ Professional Talassotherapy is an exclusive multi-step salon service.
The Talassotherapy service begins by mixing a marine algae treatment with a particular essential extract Boost Multivitamin Cocktail to create a purifying fresh Eksperience.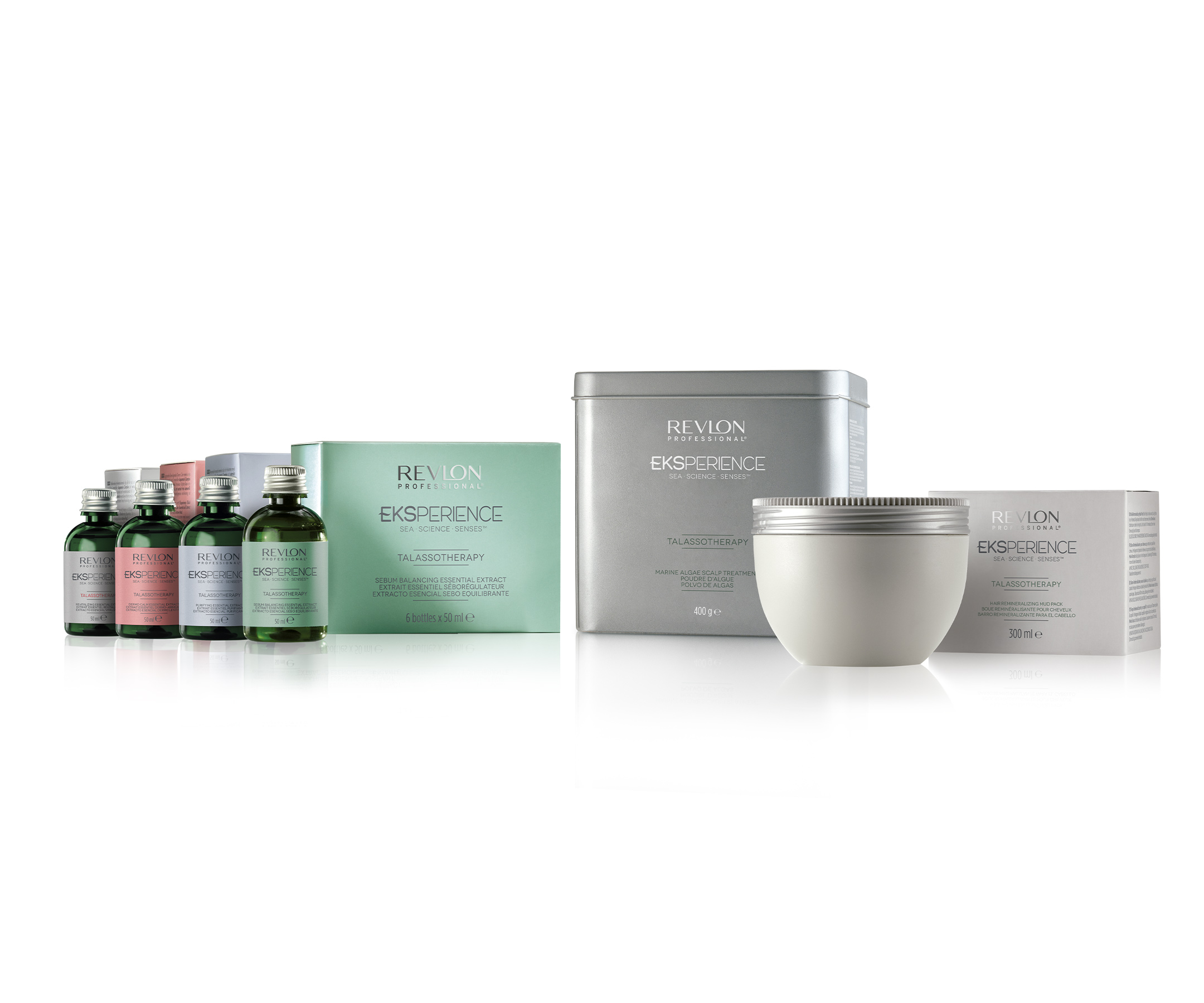 TECHNICS
The essential allies to overcome any challenge before, during and after any technical service.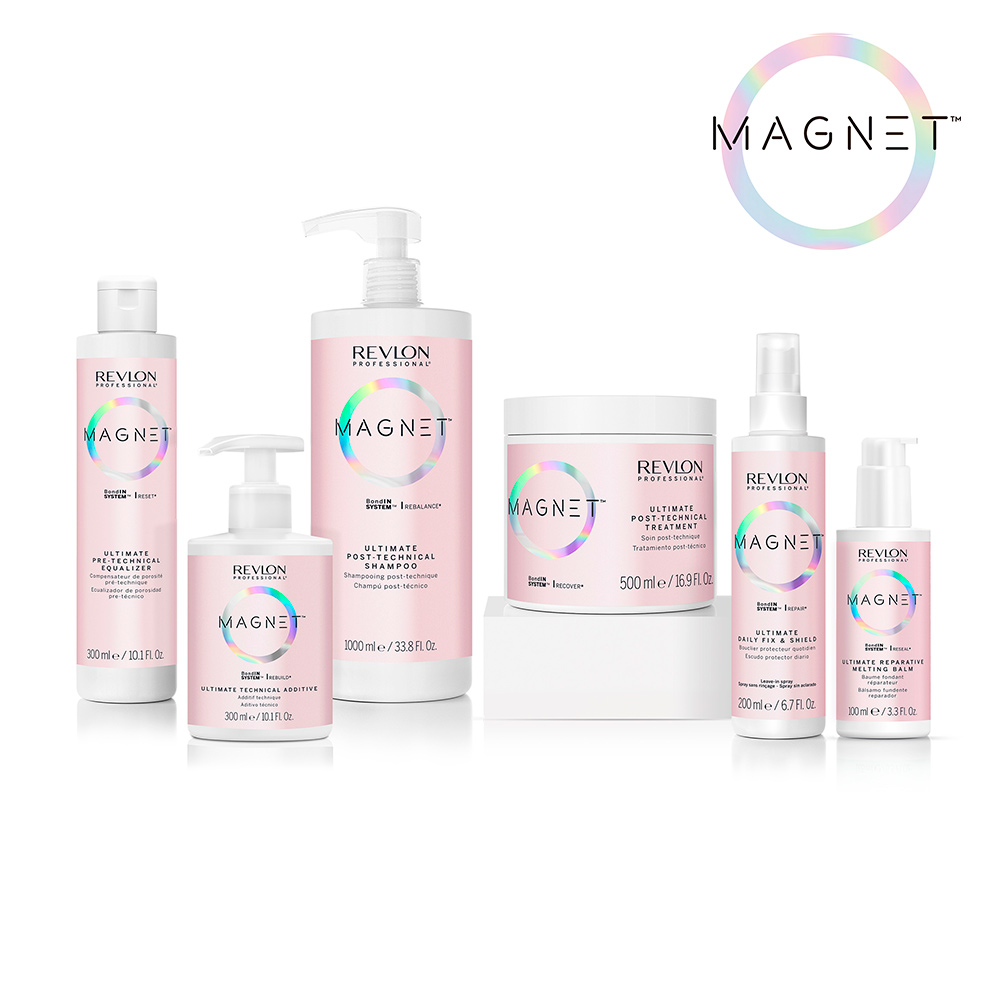 STYLING FAVORITES FOR HAIR ARTISTS.
There is a reason they are called the must-haves. Enjoy a range of high-performing products to hold and finish any hairstyle.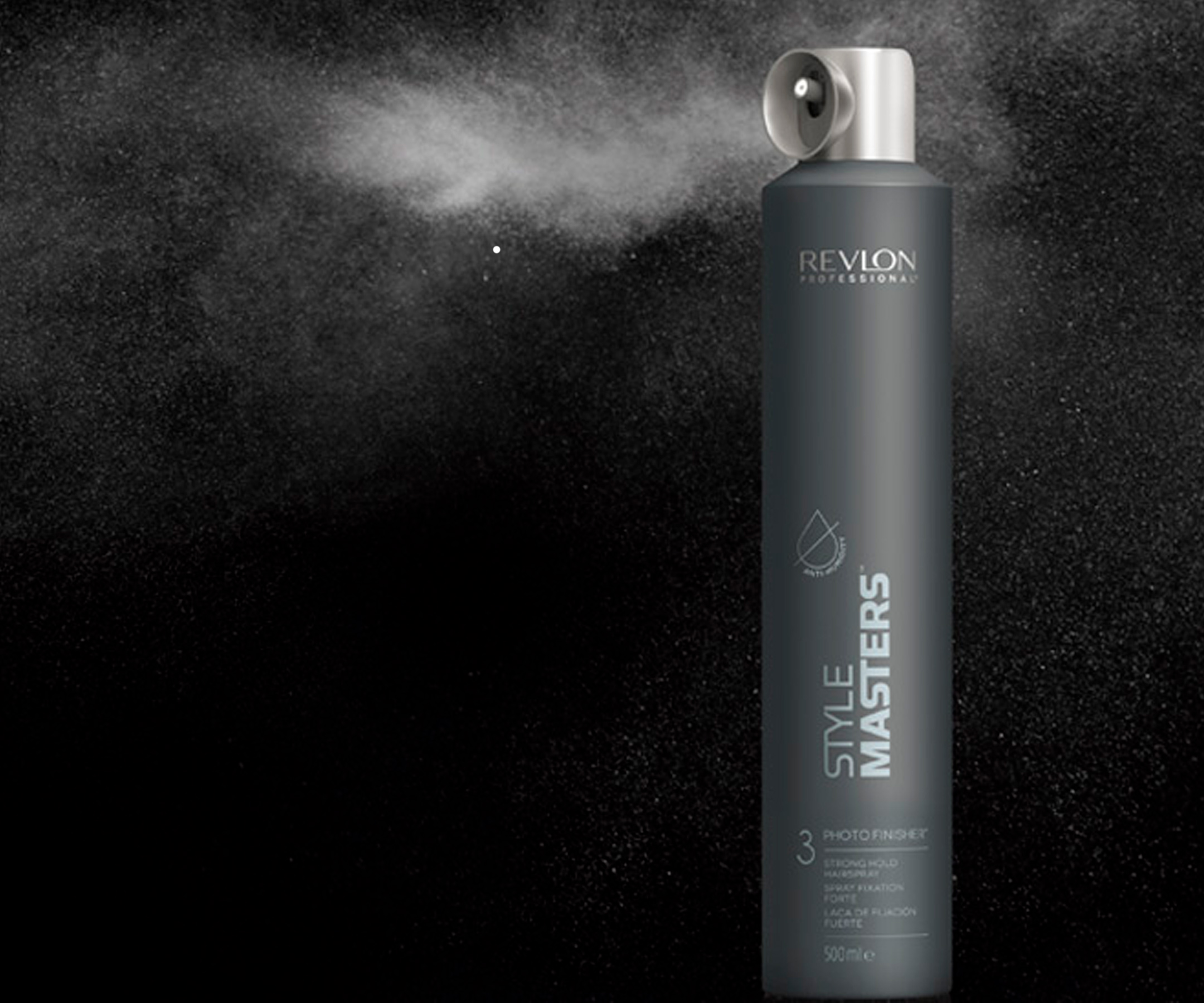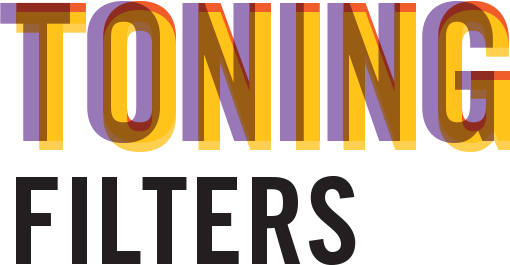 Adjust the hair color temperature with our toning filters.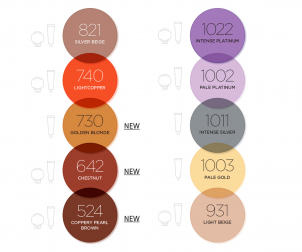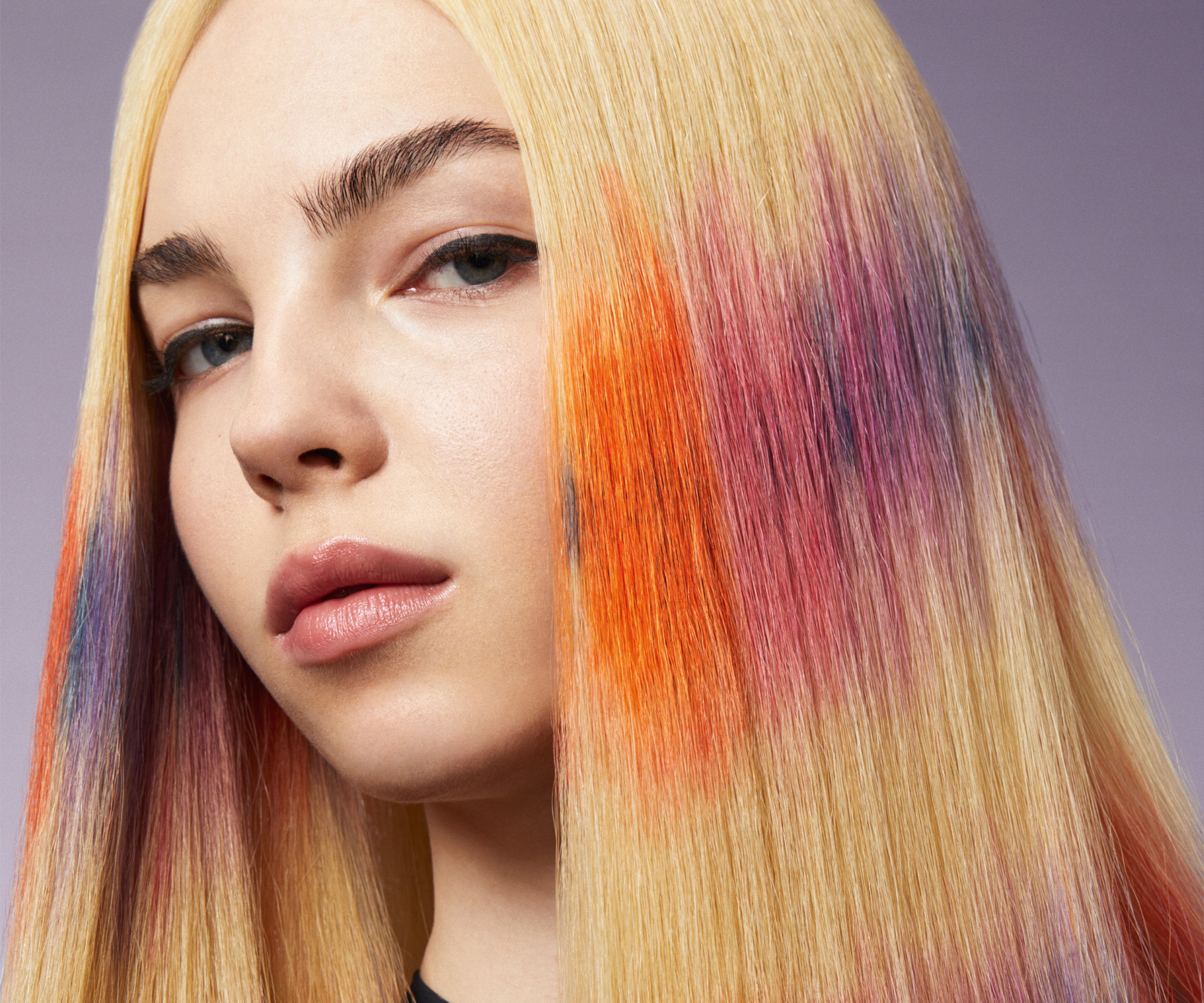 RE/START™ VOLUME
Lightweight formulas add volume and body for fine hair.
Proven Skincare Ingredients: balance scalp microbiome.
Protein: provides natural hair volume and body.
Volumizing Polymer: for root lifting effect.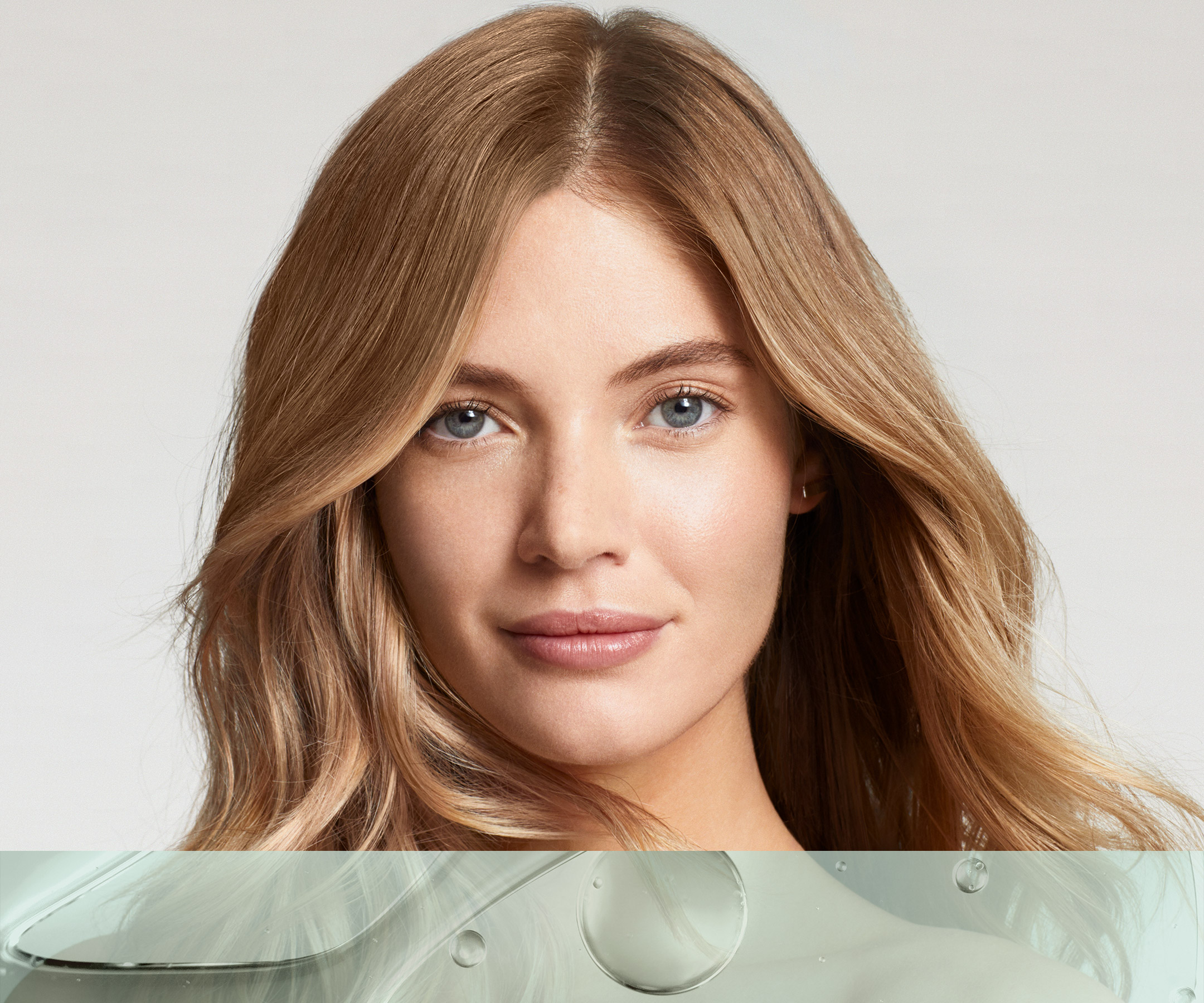 UNIQUE VOLUME-BOOSTING FORMULAS.
Add body and volume to your creations with a range of products to amplify and elevate any hairstyle.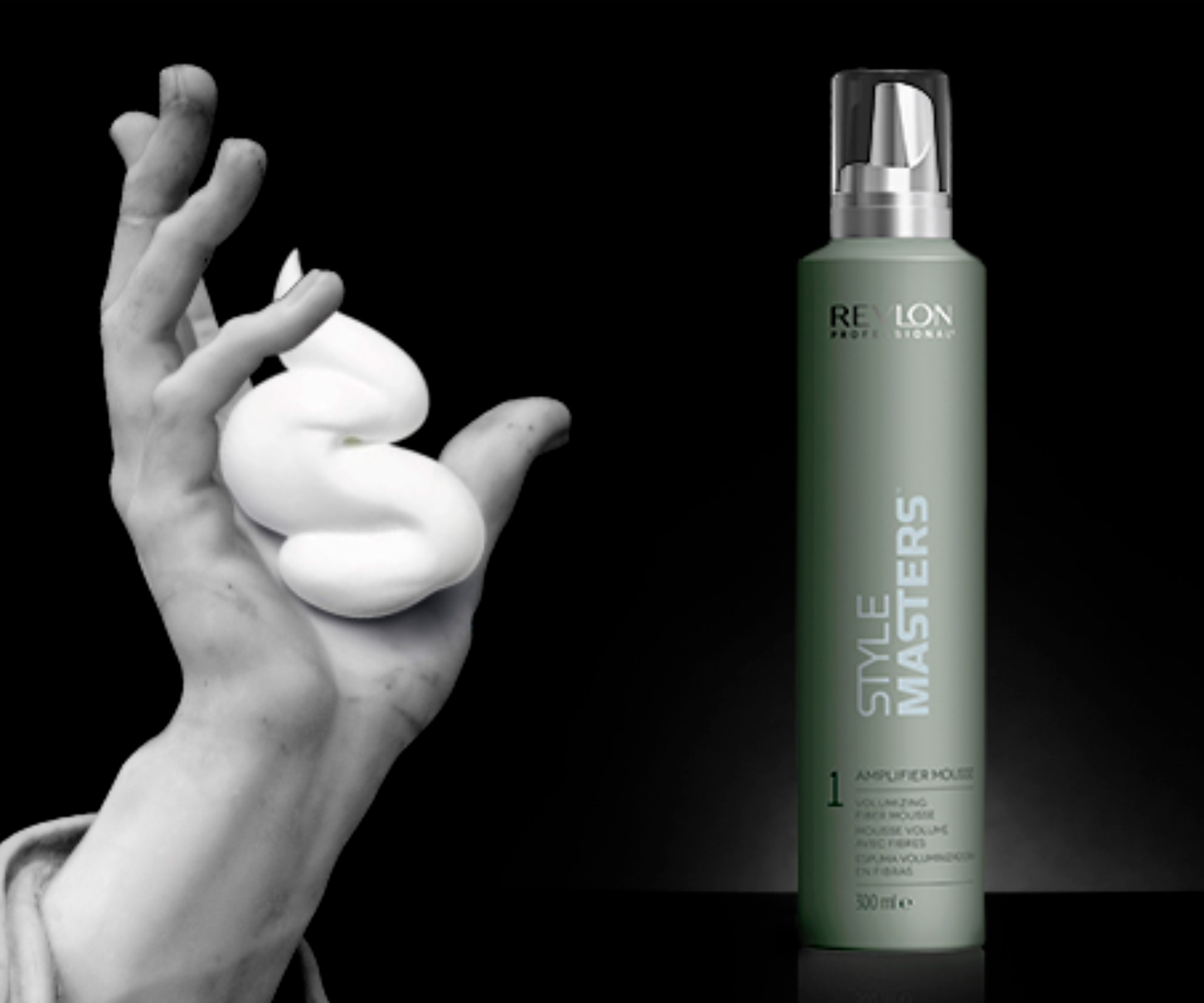 WAVE REMEDY
Curly and frizzy hair can lose shape and be difficult to manage.
The Eksperience™ Wave Remedy range is a formulated to help control hair is difficult to manage, providing hydration, an anti-frizz effect and anti-humidity protection for defined curls.
AQUAMARIS COMPLEX
Undaria Pinnatifida
+ Chrondus Crispus
+ Oligoelements
+ Fucus Actin