THE 1st AND ORIGINAL
BI-PHASE DETANGLER CONDITIONER
It's time to shake your hair care routine and make Revlon Professional Equave™ your 1st step.
Instantly detangles and protects, acting like a hair primer. Easy to use. Immediate results.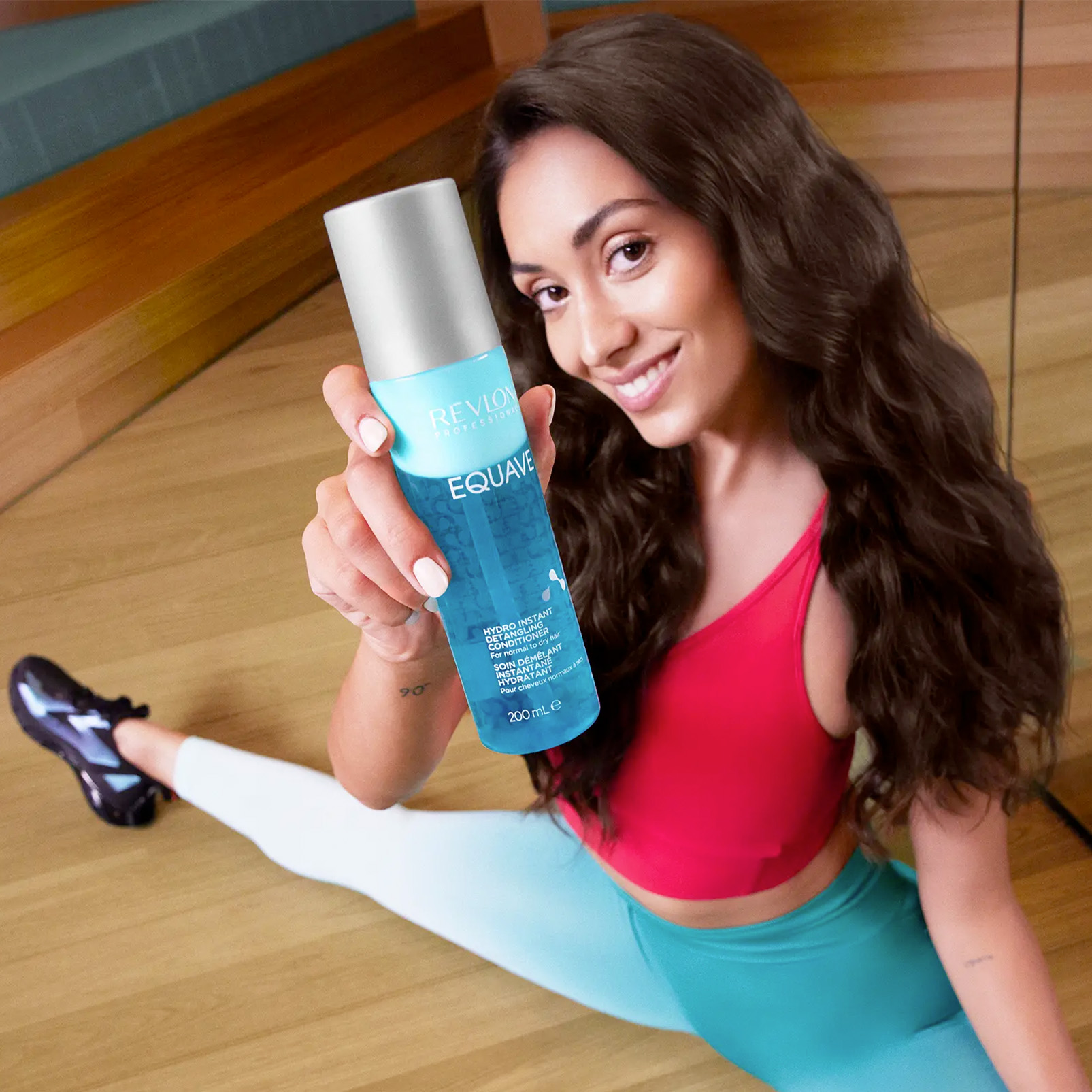 TECHNOLOGY IS MOVING US FORWARD
POWERED BY:

DISCOVER WHERE MOTION MEETS INNOVATION.
The new Revlon Professional Equave ™ Kinetic Technology ™ thrives on movement to activate the ultimate professional performance formula.
HERE'S HOW IT WORKS: Before every usage, shake and fuse the 2 product phases together, igniting the kinetic energy that awakens the formula's full potential. This fusion unlocks the powerful DUAL ACTION performance that will leave hair instantly detangled, protected and ready for your regular hair routine.
ARE YOU READY TO SHAKE IT?
A SPECIFIC PROFESSIONAL BI-PHASE DETANGLER TO MEET YOUR HAIR NEEDS
Embracing the diversity inherent in each hair type, we are introducing a dedicated detangling conditioner that is specifically formulated to meet individual hair needs, ensuring personalized benefits.
Whether you have dry, blonde, curly, fragile, color-treated, sun exposed hair, our professional leave-in instant conditioners provide specific benefits to leave your hair smooth, shiny and soft.
No matter what's your hair type, you are just one step away from an amazing detangled and protected hair.
LET'S TAKE HYDRATION TO THE NEXT LEVEL, WAY BEYOND HAIR!
INTRODUCING THE NEW
3-PHASES HYDRO FUSIO-OIL
WEIGHTLESS NOURISHMENT, HYDRATION
& SOFTNESS FOR HAIR & BODY.
This hair and body nourisher is a game changer. Contains Aloe Vera and is formulated with a prebiotic ingredient that helps to support the skin microbiome.