Join us on a journey based on the infinite power of transformation through hair color with you as the main protagonist. We're always in search of new techniques and the latest color trends to help you empower all your clients so they can find the best version of themselves.
REVLONISSIMO™: EVERY COLOR IS A DESTINATION.
Revlonissimo™ is a comprenhensive range that enables every hair salon to rise to any challenge with permanent or semi-permanent hair color.
The perfect balance between coverage, transparency, hair color dyes and shine for a natural, sophisticated and modern look.
DISCOVER OUR COLOR TECHNOLOGIES.
Our products deliver the most amazing hair colors thanks to our innovative color technologies with a strong focus on hair care as consumers these days demand.
Innovative color technologies under the same brand with a strong focus on hair care. Revlonissimo™ offers you permanent colors with and without ammonia and demi-permanent options with alkaline or acid technology: hair color that breathes and is perfectly-balanced to treat hair while coloring.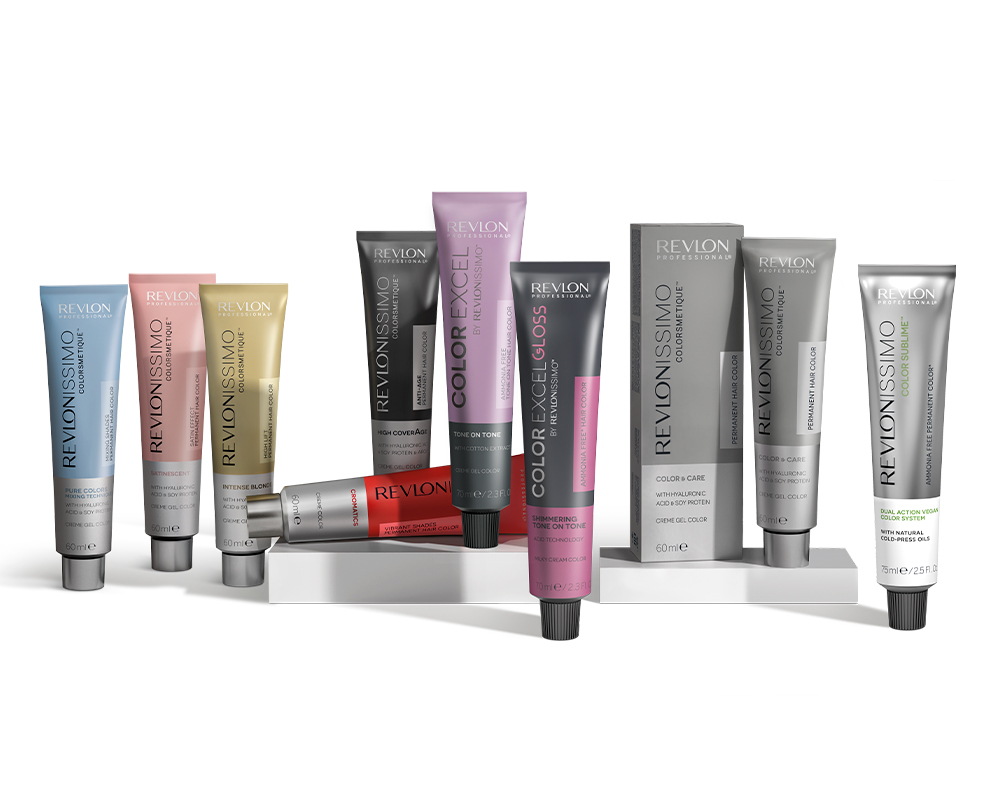 COLOR EXCEL BY REVLONISSMO™.
COLOR EXCEL GLOSS BY REVLONISSIMO™.
Gloss is your new color.
Your best toning option after any type of lightening service to treat and color hair gently, providing glimmers of light with zero lift.
Acid technology.
11 shades.
COLOR EXCEL BY REVLONISSMO™.
Shine is the new color.
Provides versatile tone-on-tone to enhance natural bases or create subtle but visibles changes of color.
With cotton extract.
56 shades.
* Formulated without adding ammonia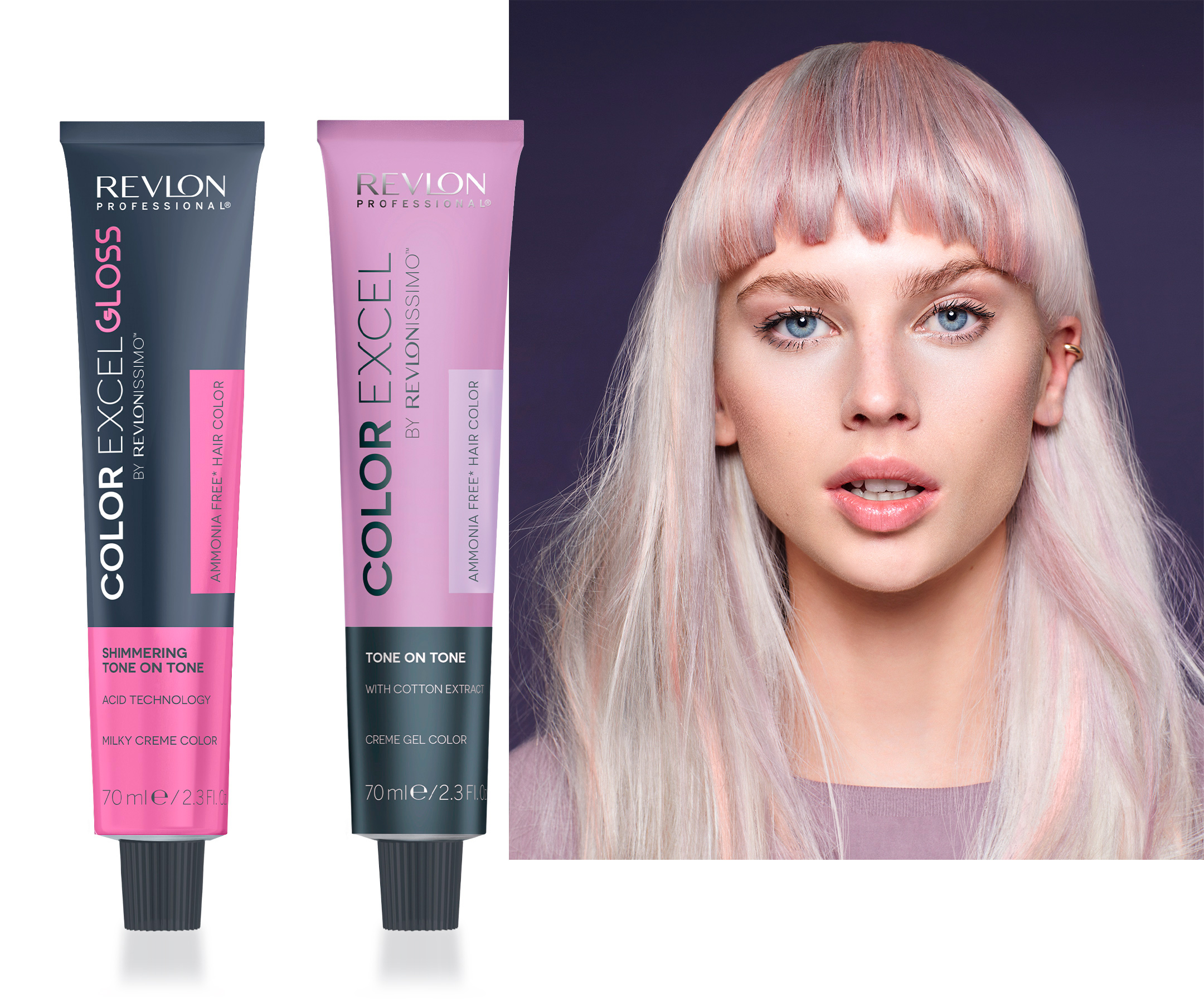 REVLONISSIMO COLOR SUBLIME
™
NATURE INSPIRED, CLEAN, VEGAN.
Elevate your color service with Revlonissimo Color Sublime™.
0% ammonia, 100% professional color & care results through vegan, natural and organic ingredients.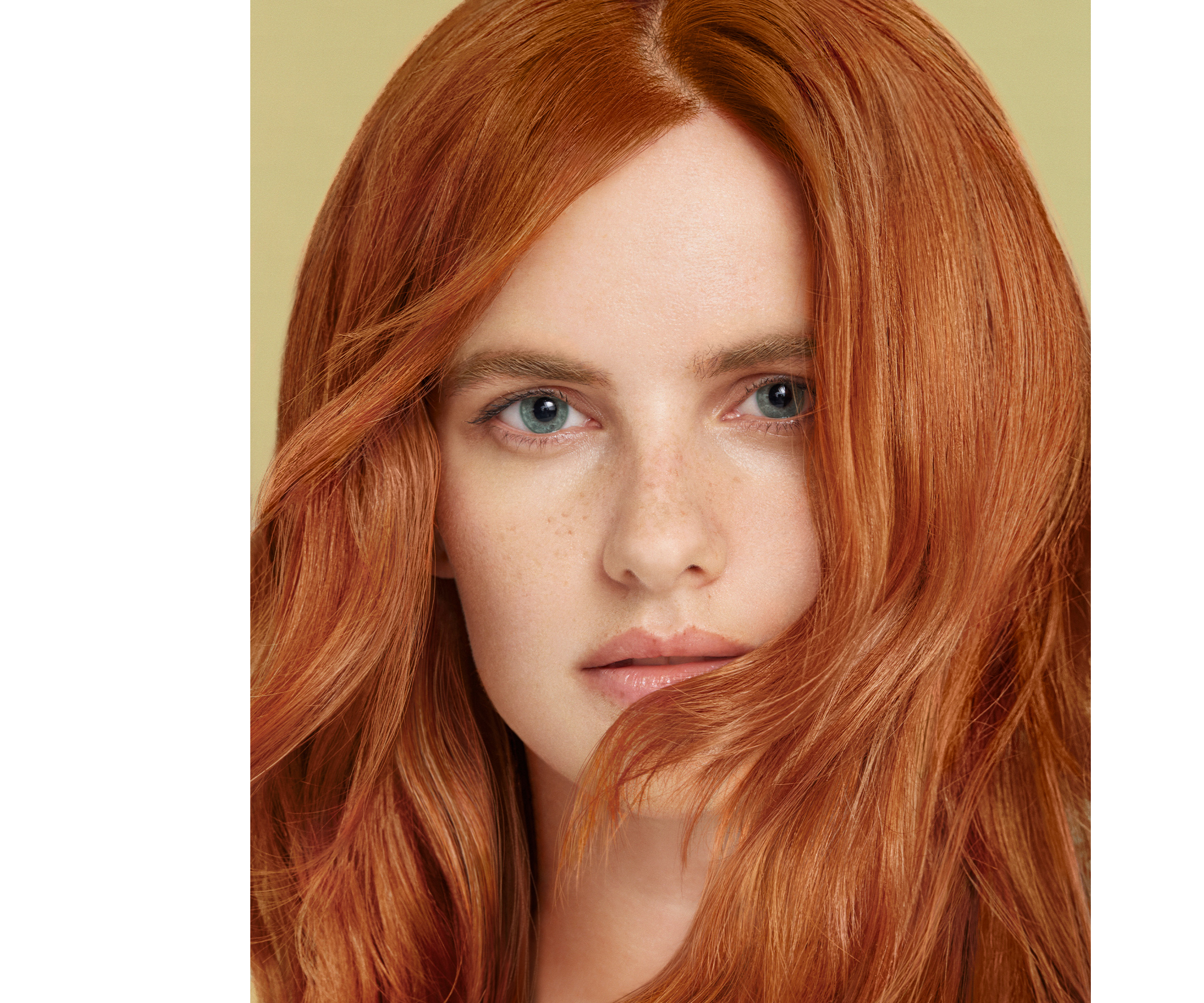 WELCOME TO A NEW CLEAN BEAUTY ERA.
Inspired by nature, the new Revlonissimo Color Sublime™ is vegan, clean and uses ingredients of natural origin in a transparent way to deliver professional, deep color, respecting hair structure for a beautiful, long-lasting color that is full of life.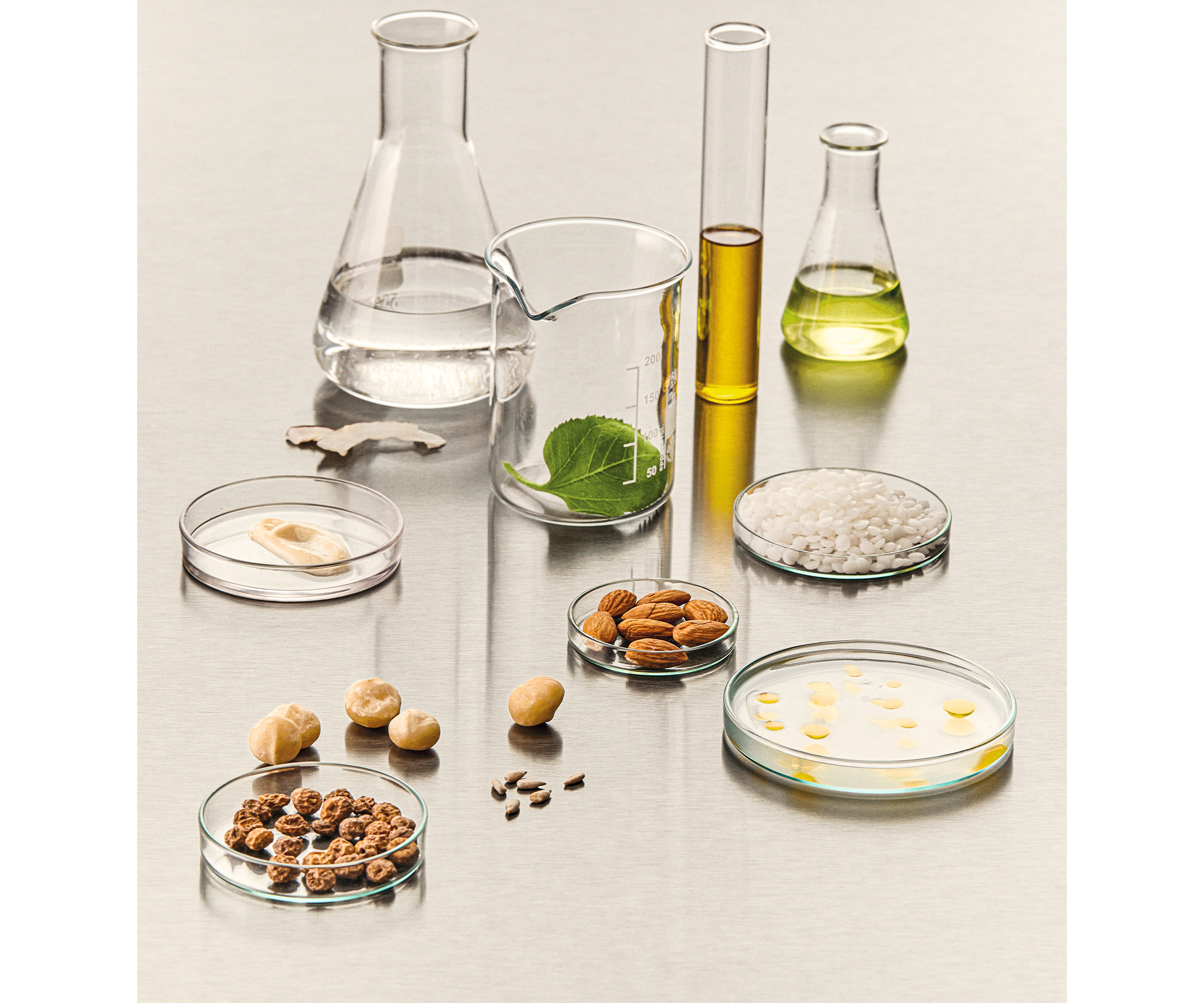 Exclusive dual action vegan color system.
Our new approach to hair color led scientists to develop the Dual Action Vegan Color System.
This technology represents the perfect balance between science and nature by delivering impactful professional color by means of vegan and organic1 cold-pressed oils for 2x stronger hair2.
1 Coconut and Sunflower oil.
2 vs formula without conditioner system.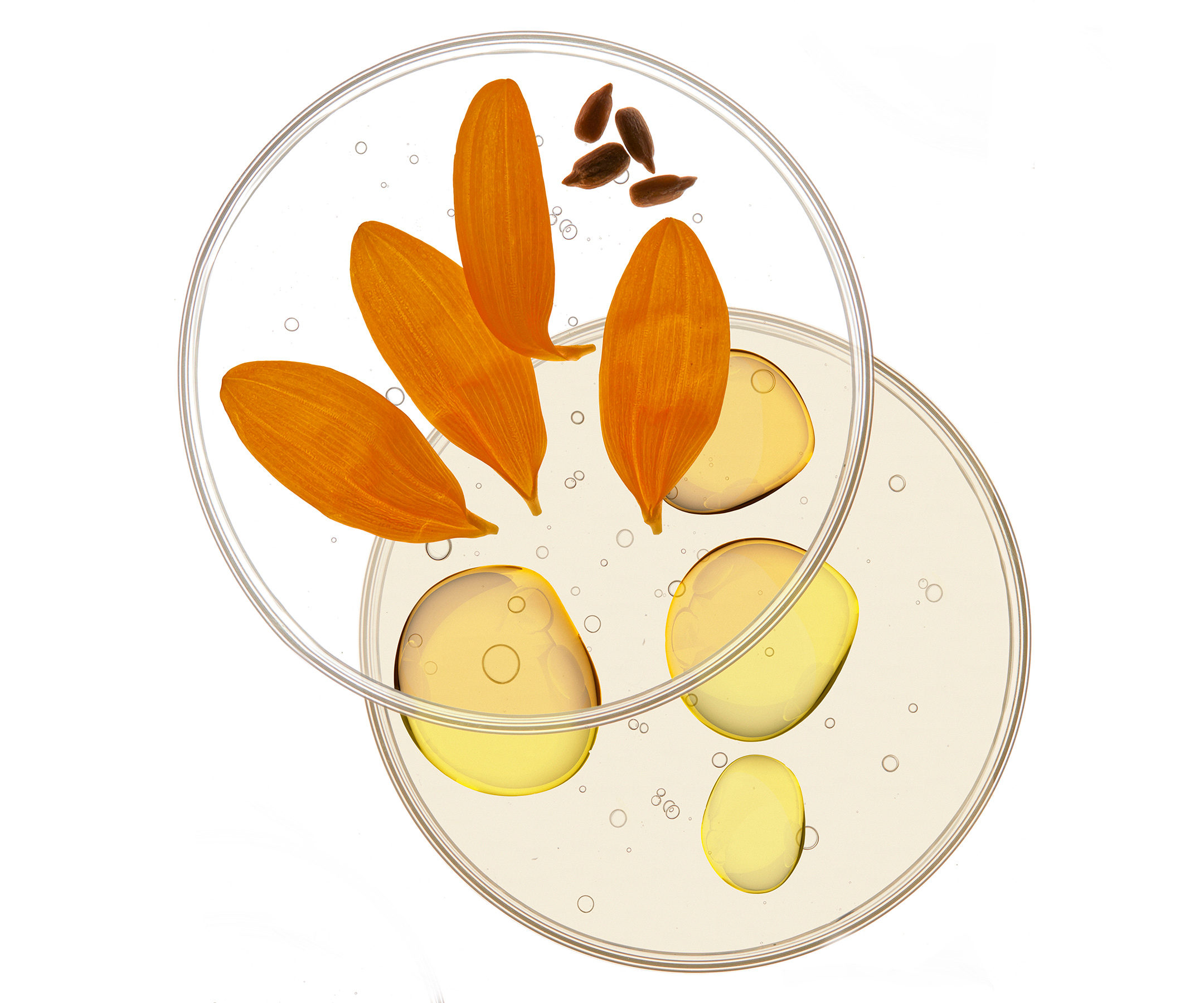 HOW DOES IT WORK?  
On the color side, organic cold-pressed sunflower oil pushes colorants inside the hair for rich color results.
Whereas on the care side, organic cold-pressed coconut oil penetrates the hair shaft to deeply nourish it from the inside and a blend of haircare ingredients & cold-pressed oils coat the hair strand leaving it 2x stronger.
NOURISHING CARE IN A CREME-GEL TEXTURE.
Our gentle mixture moisturizes and nourishes hair in depth making it easy to untangle while softening and giving it body without weighing it down.
The ultra-gliding creme-gel formula transforms into a creamy mixture with mild, neutral fragrance to offer a non-drip and controlled application that also respects the scalp.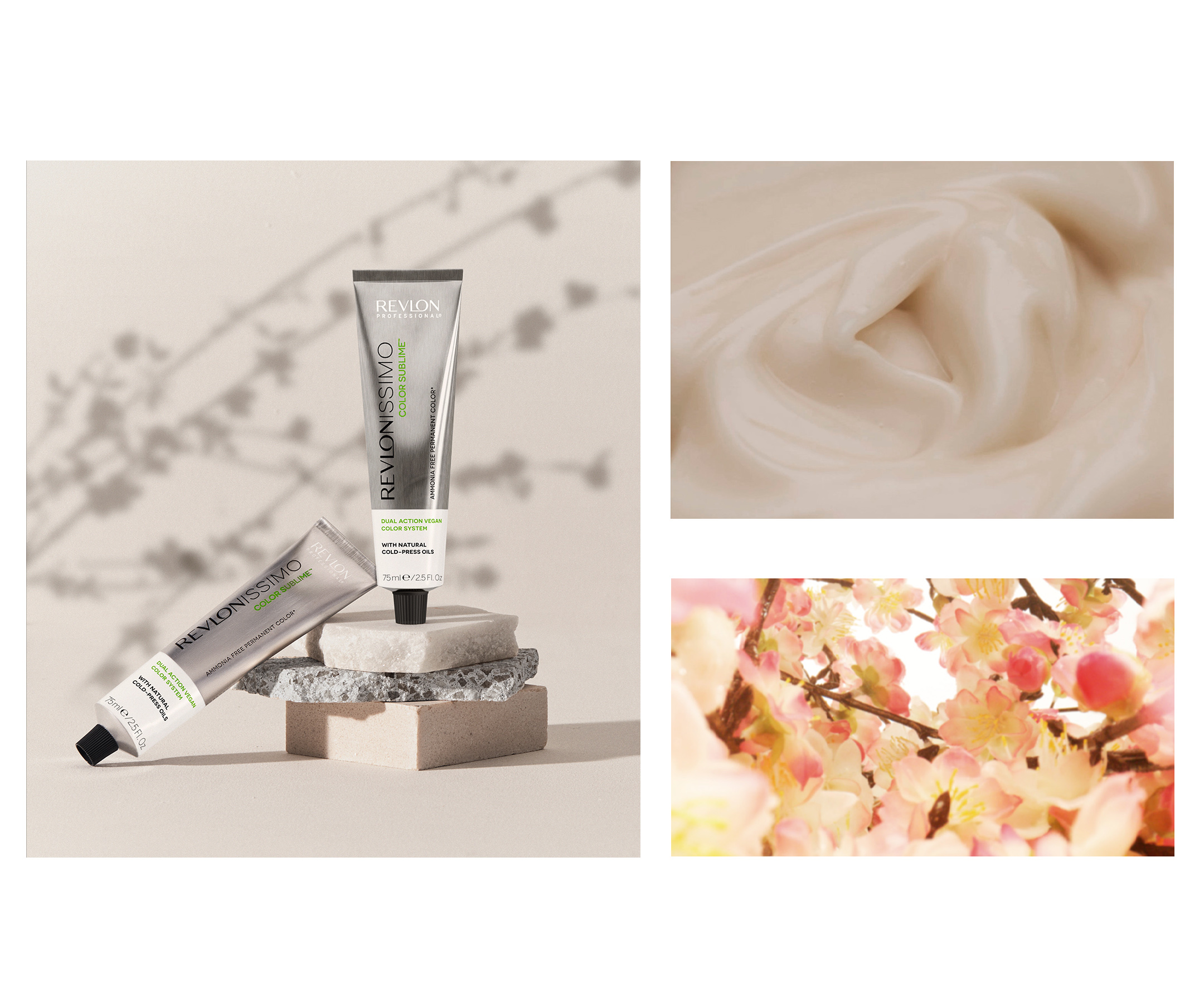 A VERSATILE & COMPACT COLOR RANGE.
The perfect balance with rich and deep color results inspired by nature's endless spectrum of hues and textures in incredible 48 shades to achieve natural-looking and long-lasting color.
A true-to-tone professional hair color that combines cold-pressed oils with up to 10 high-quality pigments per shade for radiant color results customized for each client.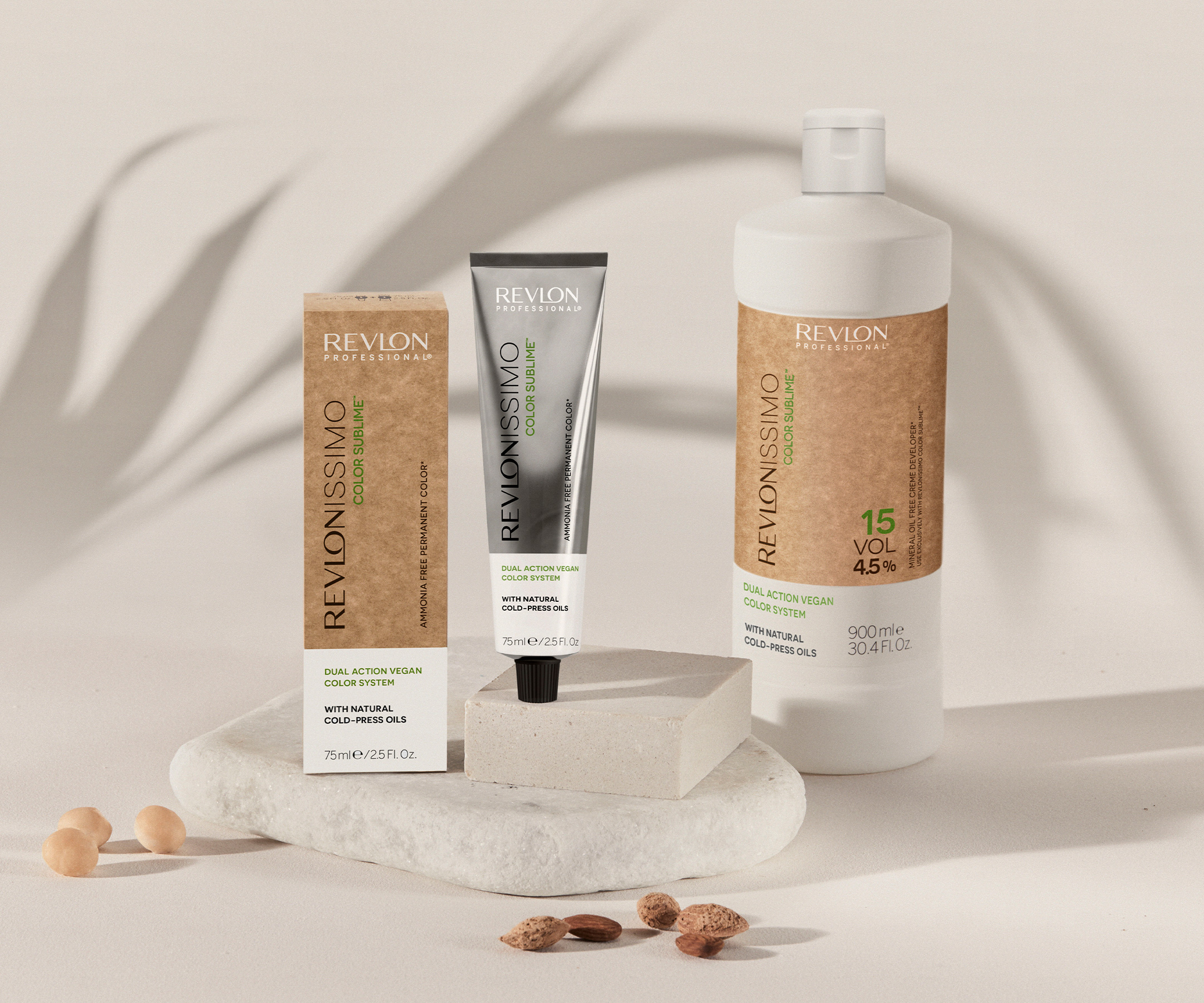 SUSTAINABILITY TAKEN FURTHER: 60% LESS PLASTIC & 1/4 LESS PAPER.
Committed to you and the planet, we offer recycled and recyclable packaging.
Our formulas are wrapped in recyclable aluminum, paper from responsible harvesting (FSC), Post- Consumer Recycled plastic (PCR) and low-environmental impact eco-printing designs.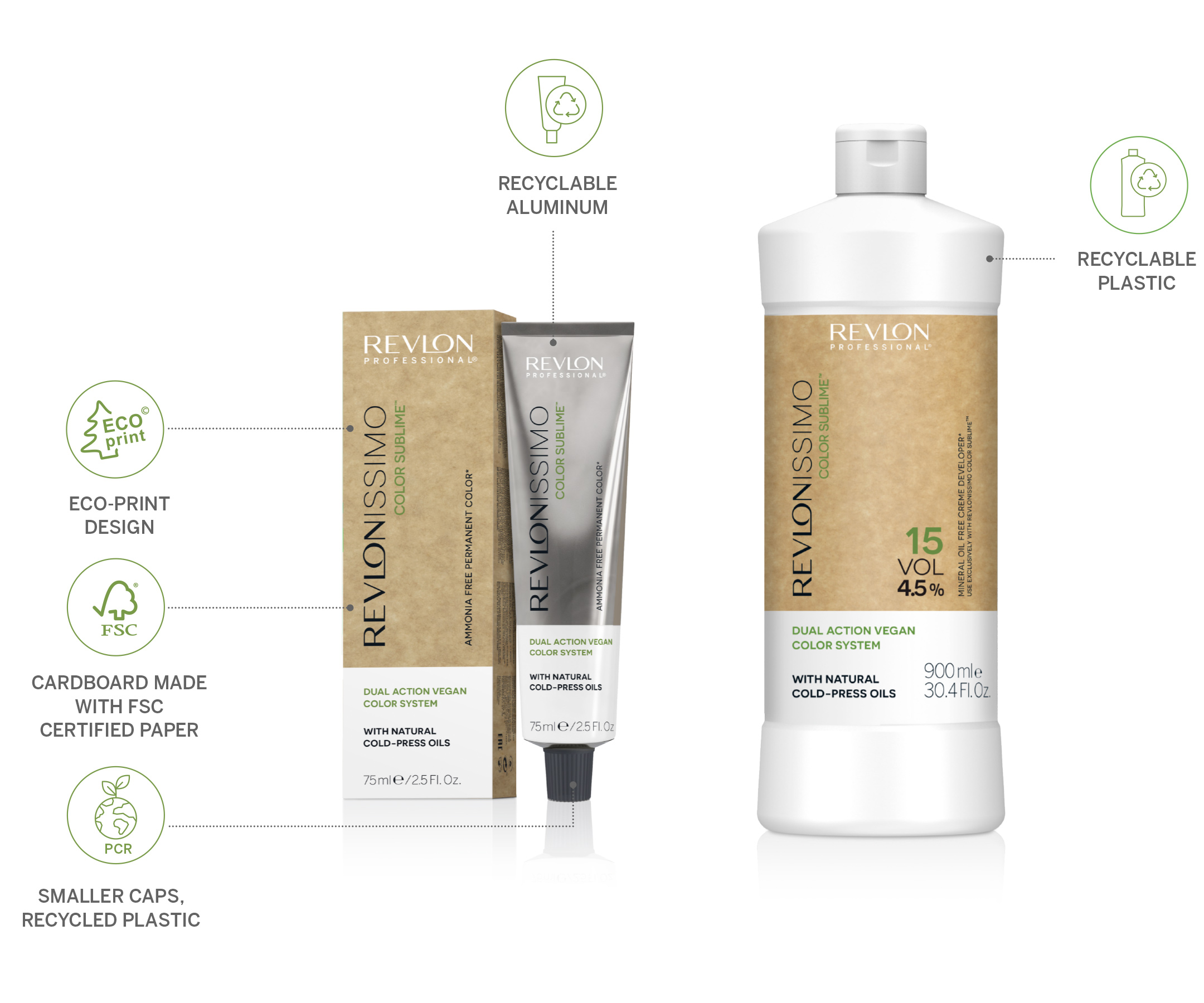 PROFESSIONAL GLOSSARY.
Clients have grown more informed about the ingredients in beauty products and demand greater transparency and education from hairdressers. We're here to support you by strengthening your skills and knowledge with our technical ingredient glossary.
Enjoy the benefits of this comprehensive collection specially created to enhance your expertise in the area of ingredients, technical details and performance benefits.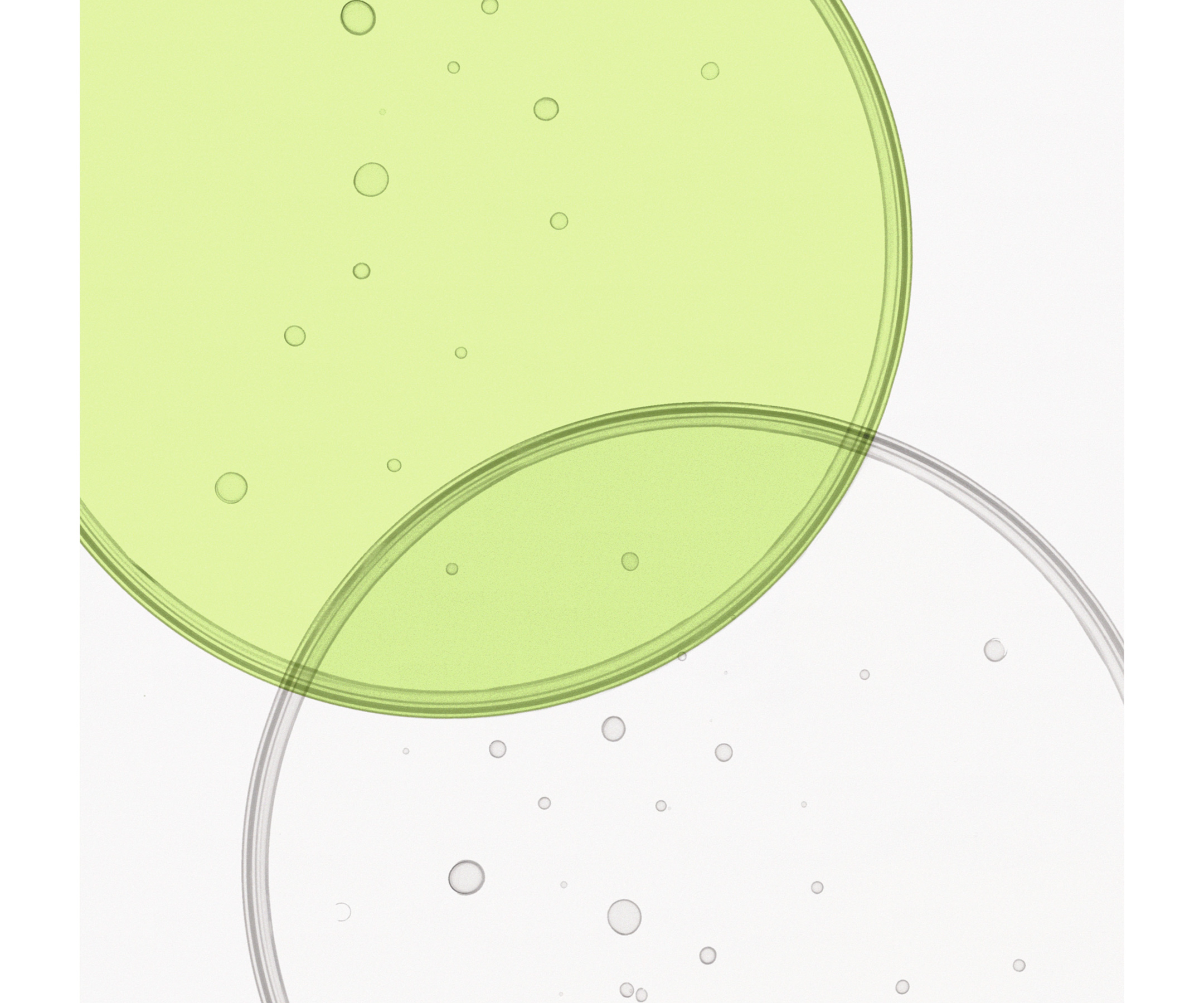 REVLONISSIMO COLORSMETIQUE™
Beyond color, care and shine.
The absolute permanent hair color, formulated as if it contained a mask, providing hair with perfect color calibration and the most cosmetic results.
Permanent hair color.
With hyaluronic acid and soy protein.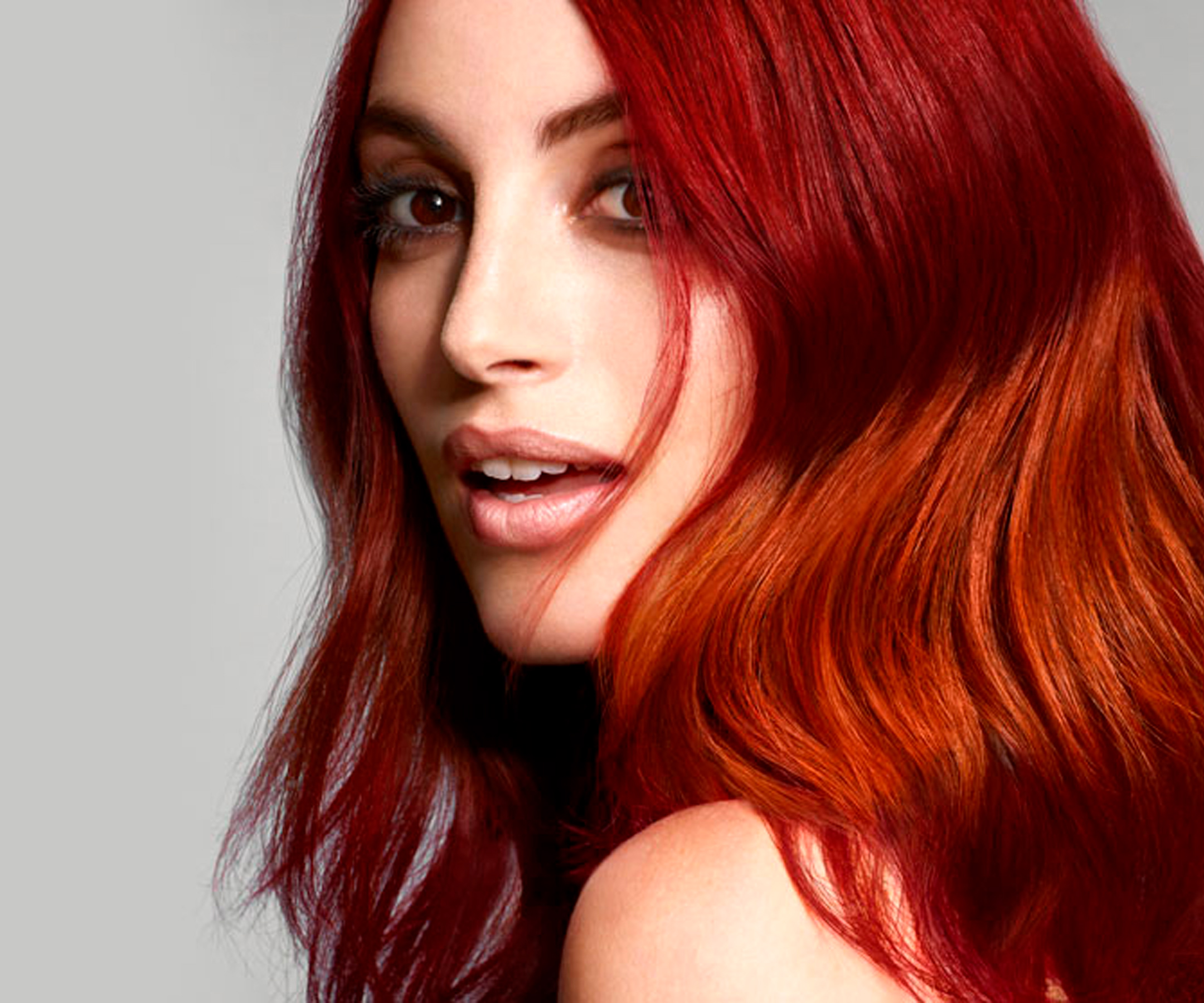 160 shades
A comprehensive range that enables every salon to rise to any challenge with permanent or demi-permanent color. The perfect balance between coverage, transparency, color dyes and shine for a natural, sophisticated and modern look.